Are you planning to go to South Korea? Are you still contemplating when will you schedule your trip there? Are you asking yourself, your travel companion or your friends when is the best time to visit South Korea? If your answer to those questions is "YES", this blog will help you decide when will you book your dream trip to South Korea. Plus, insider tips of where to go and what clothes to prepare.
As we all know, South Korea has four distinct seasons – Autumn, Winter, Spring and Summer. Autumn starts from September to November while Winter falls between December to February. The Spring season starts in March until May while Summer starts in June and ends in August. Knowing the characteristics of each season will help you decide on your trip to Korea. You can also book your flight and hotel in advance if you already have a definite timeline for your travel. Booking flights and accommodation in advance will save you a lot!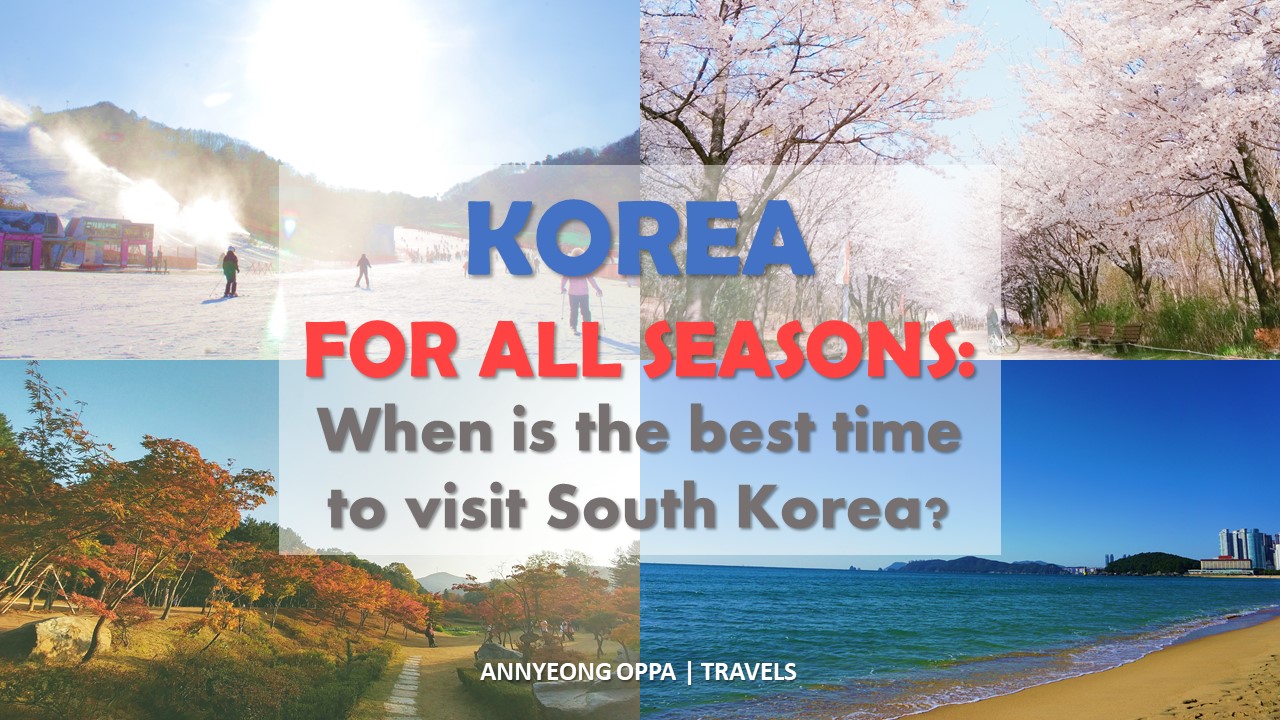 AUTUMN (September to November)
When I first went to South Korea in 2016, my friends and I booked our flight few months prior so we could avail of the promo fare back then. The cheapest airfare that we could get was scheduled in October. So even if we had to wait for more than 6 months for our flight and without a visa yet, we still decided to book it. Who wouldn't be tempted is it was just 5,400 pesos (100+ USD) for a round-trip flight? Thank God our visa was approved and we were given a multiple-entry! But I would still suggest that you secure first your visa before booking for anything.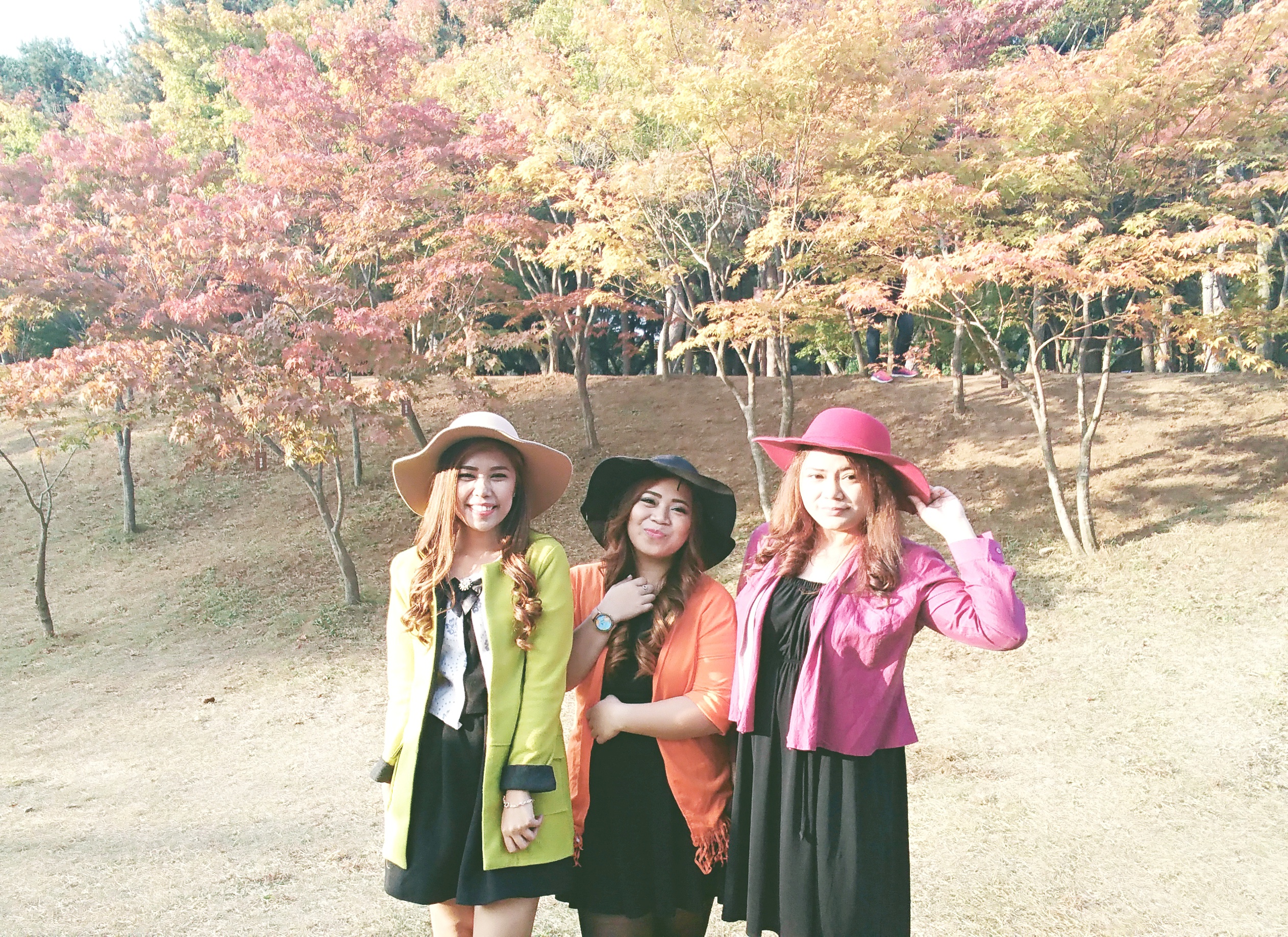 As first timers, we read a lot of travel blogs to help us prepare of our much-awaited trip and it was such a big help because we only spent 16,000 pesos (300+ USD) per head for the whole 5 days and 4 nights including airfare, accommodation, transportation and entrance fees!
For many travelers that I got to talk to, Autumn is probably the best time to go to Korea. The weather is a bit cooler and dryer but you could still enjoy its warm and sunny environment. The best part of the Autumn season is when the leaves start to change its colors to stunning shades of orange, red and yellow. The weather is also perfect to go to different places and take thousands of pictures.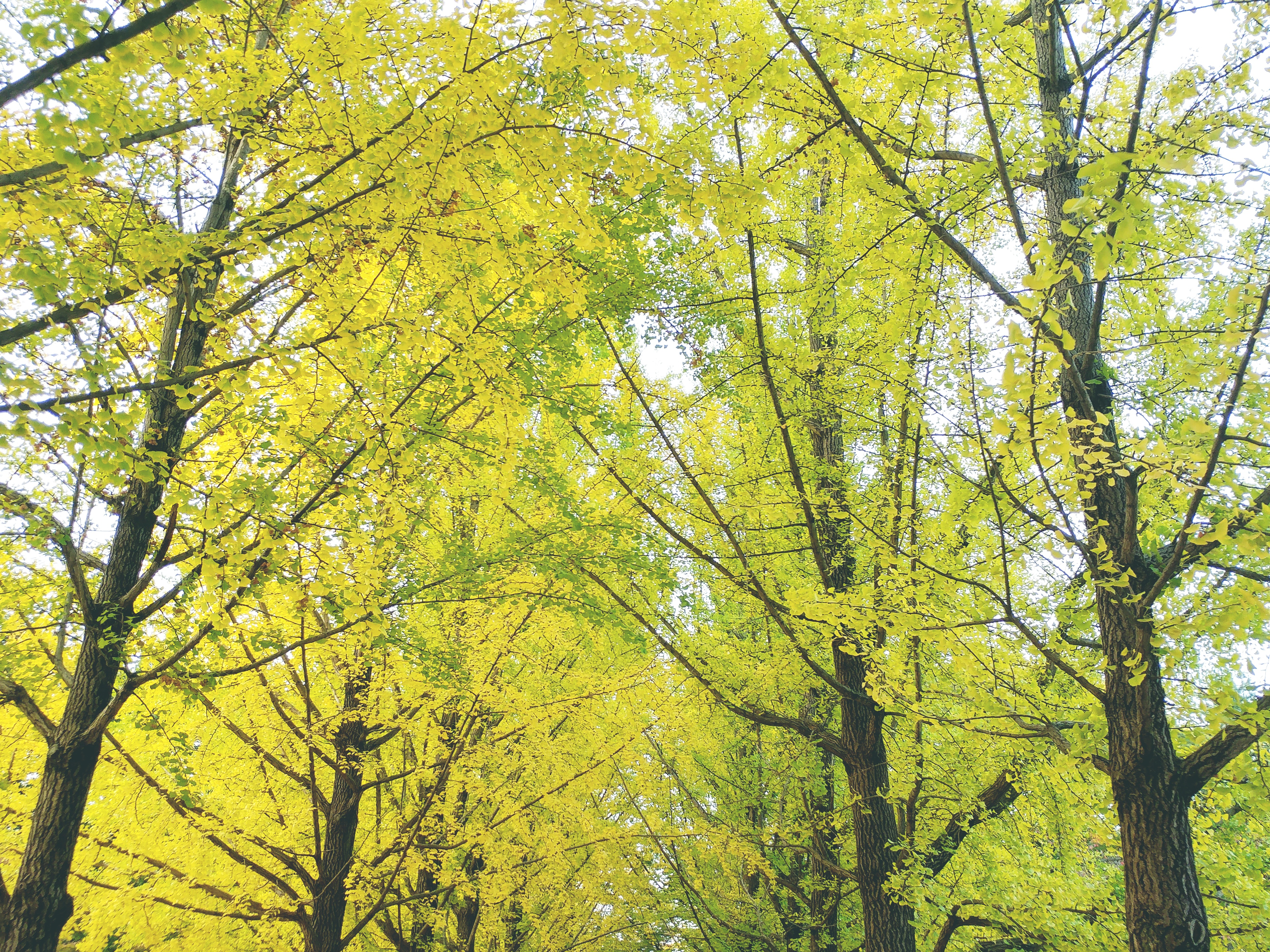 As a matter of fact, I so love the Autumn that I make sure to visit Korea every year during autumn since 2016. Here are some of my photos: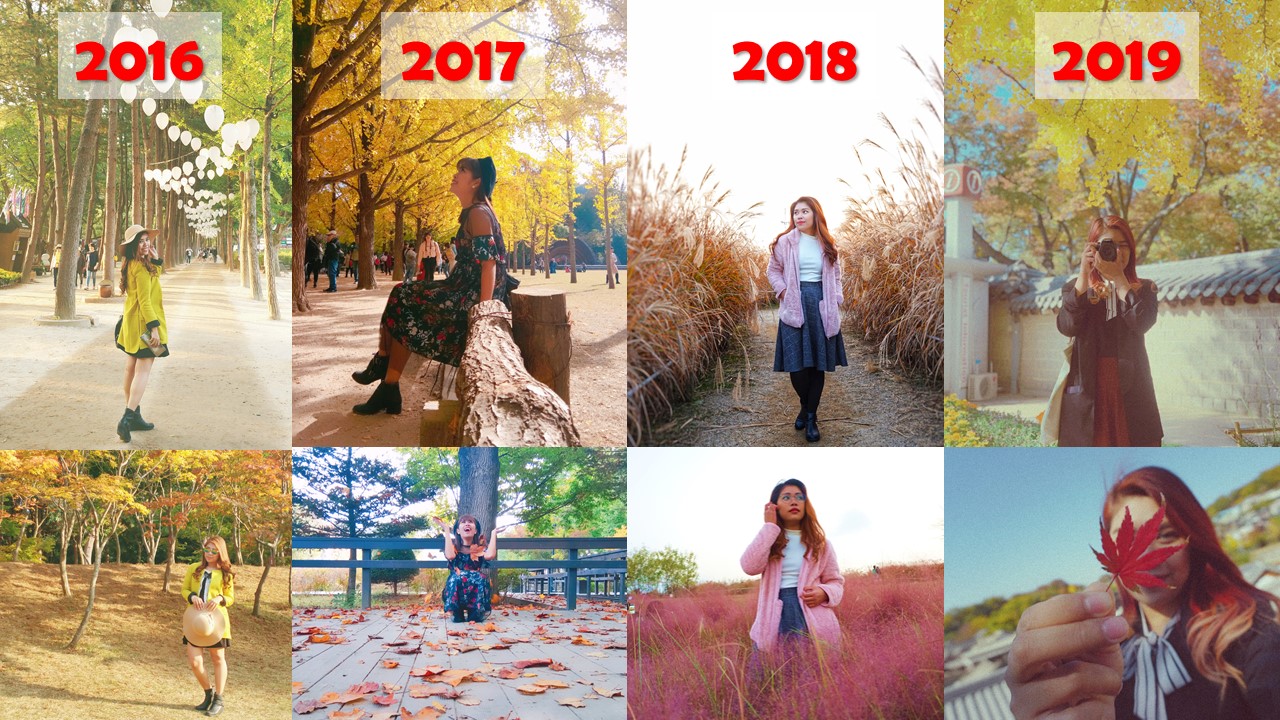 THINGS TO DO AND WHERE TO GO IN KOREA DURING AUTUMN:
Nami Island, Land of the Morning Calm and Petite France
You can book your tickets here.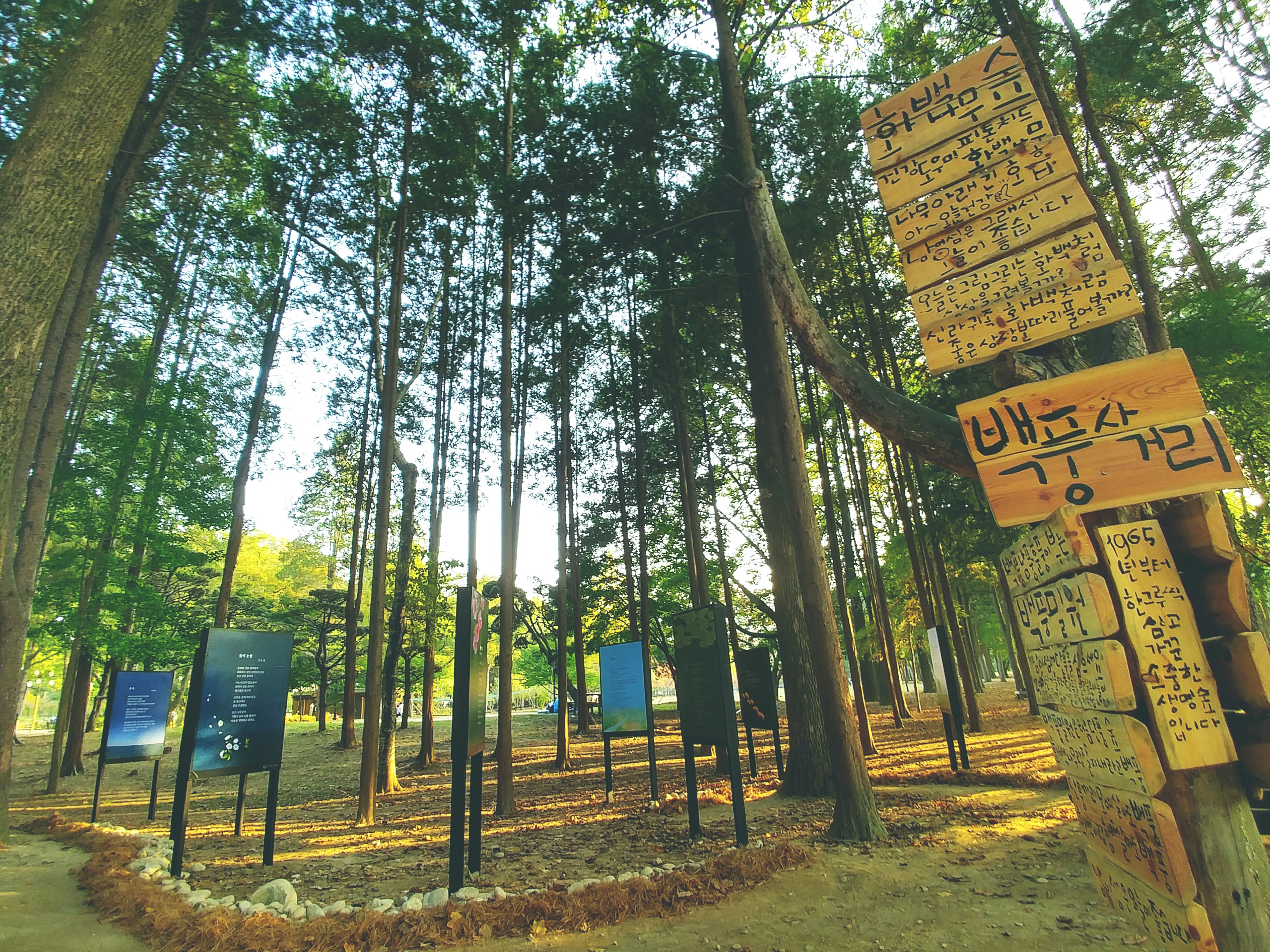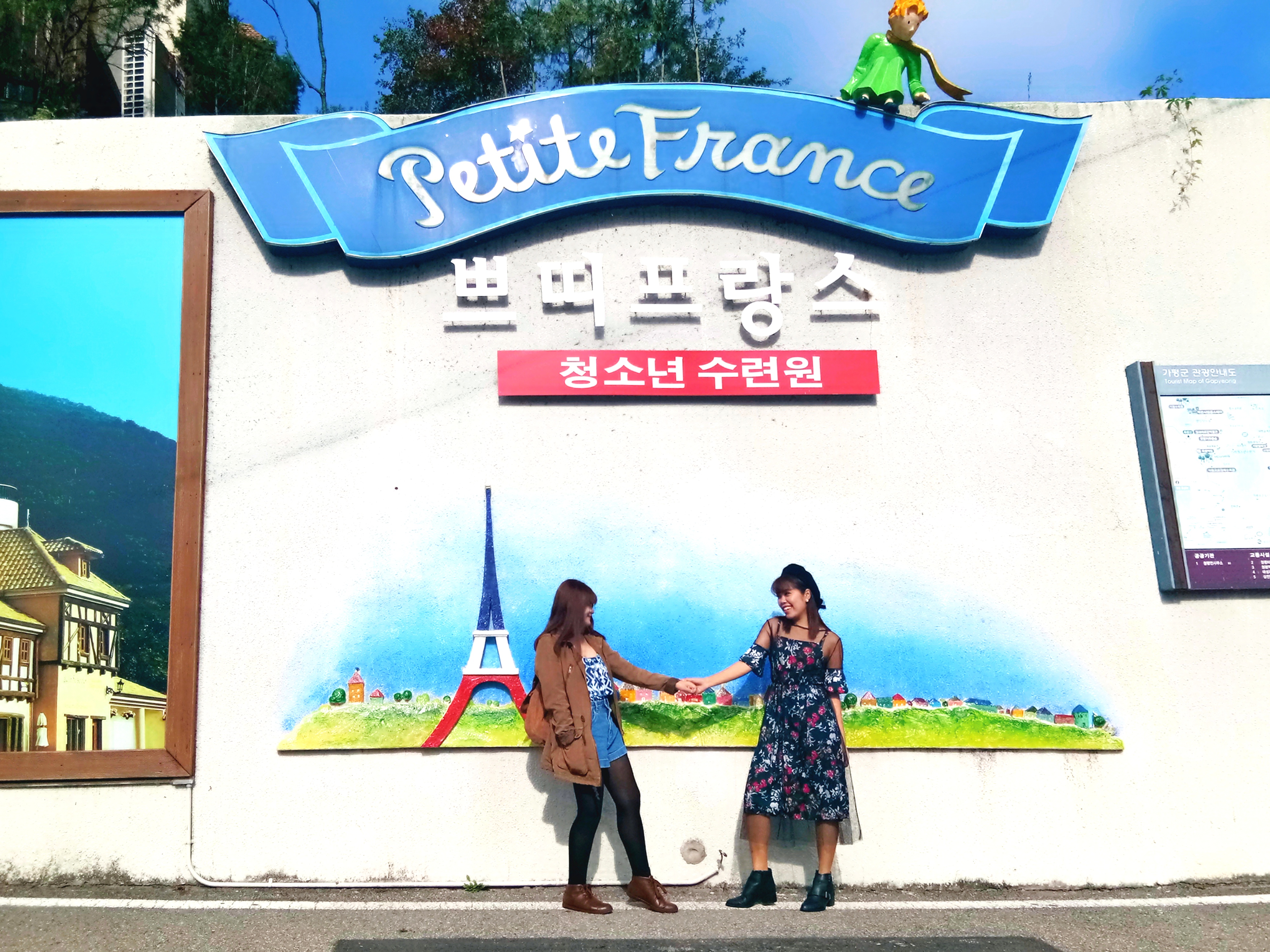 Gyeongbukgung, Changyeonggung, Deoksugung Palace and other palaces
Entrance to palaces is FREE if you are wearing a hanbok (Korean traditional clothes). You can rent it here.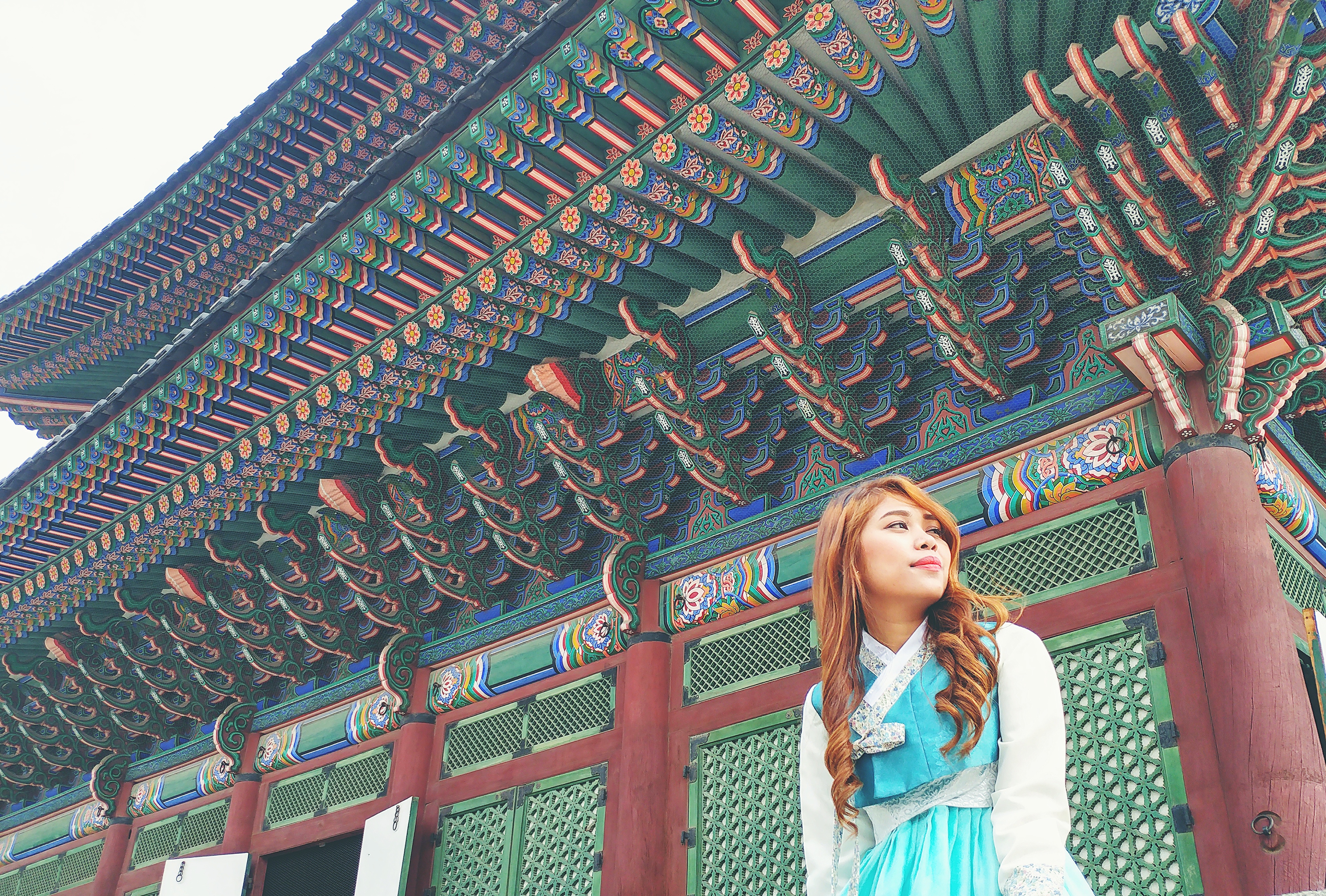 Namsan Park and N Seoul Tower
You can book your tickets to N Seoul Tower here.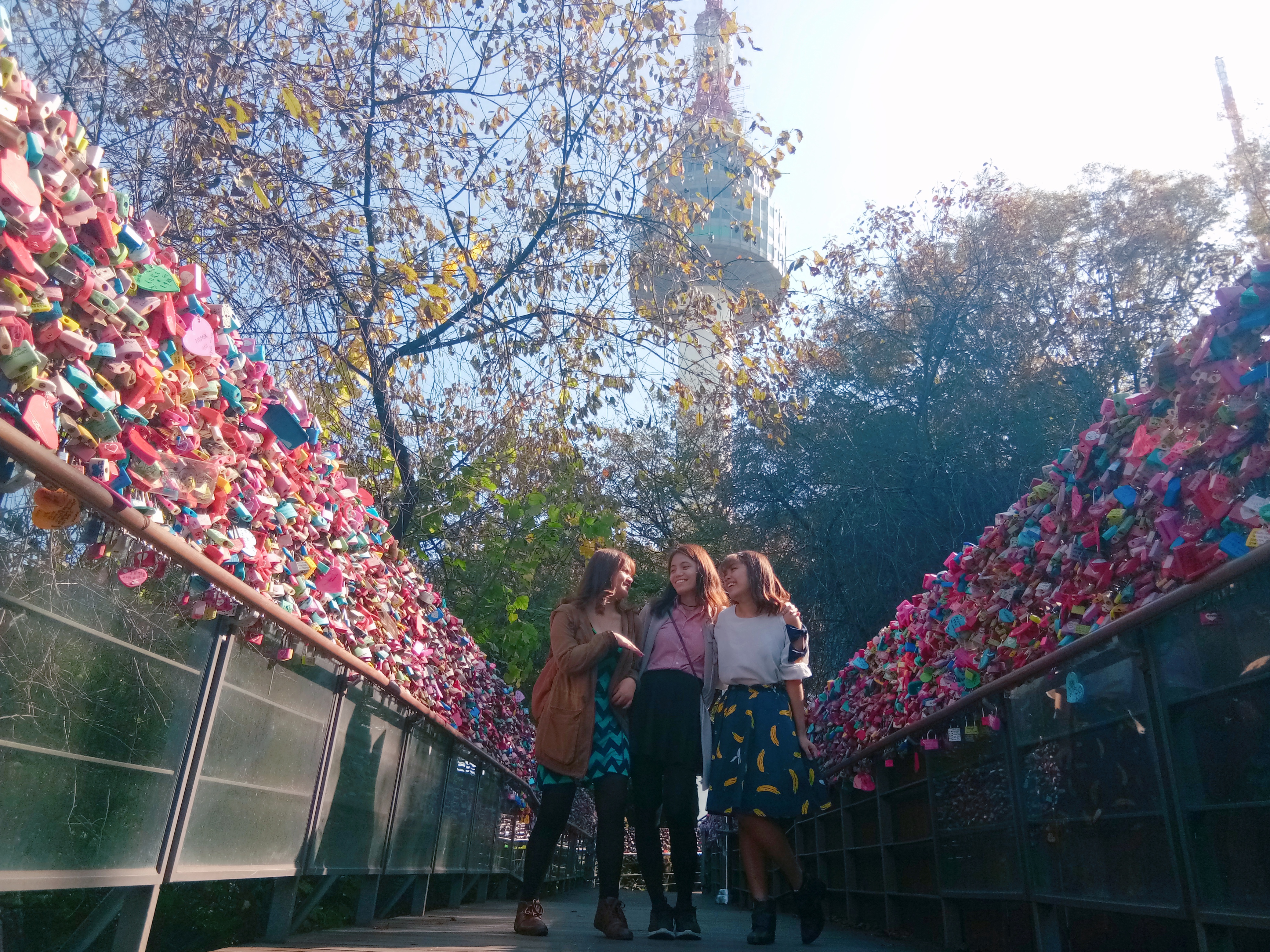 Everland
Book your tickets here.
Reserve Everland Shuttle Bus Transfer from/to Seoul here.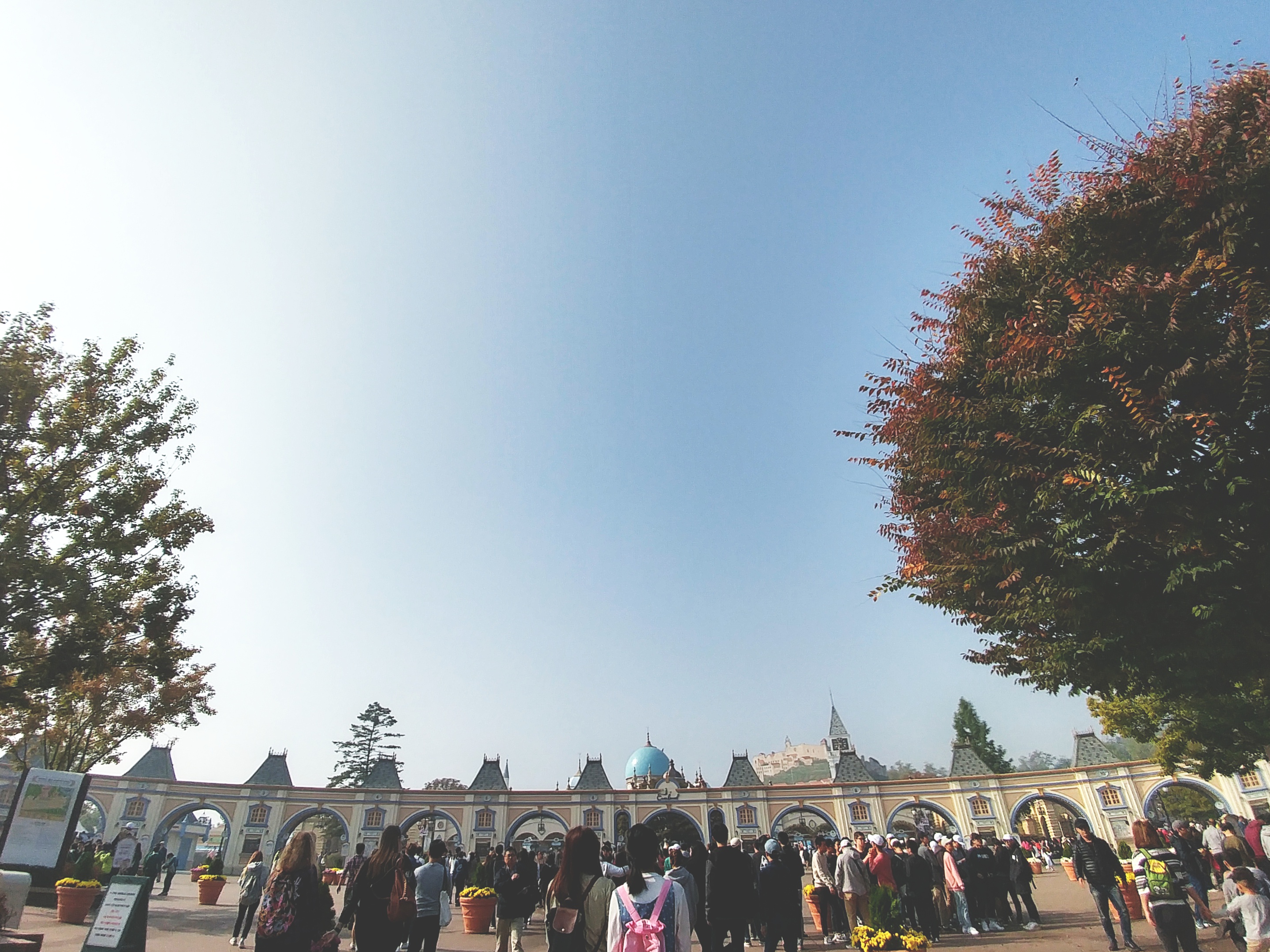 CLOTHES TO WEAR IN KOREA DURING AUTUMN:
Light Jacket
T-shirts
Long sleeves
Sweater
Jeans
Warm socks
Scarf and hat
Boots or sneakers
If you will visit in September or early October, scarf and hat are optional as the weather is not that cold yet. But of course, if it will make you more fashionable, why not? The temperature could usually go as low as 15°C based on my experience. You can also bring few clothes with you and just buy from some local shops. In Seoul, you can buy clothes for as low as 10,000 KRW. Clothes are cheaper in places like the Express Bus Terminal compare to Myeongdong. But it's way cheaper when you buy it in other cities outside Seoul like Daejeon or Busan. In Busan, you can even buy clothes for as low as 1,000 KRW (45 pesos) each. Read more about it here.
Note also that if you plan to go in late November, it's usually quite windy and there are times that Winter comes as early as then. For example, in 2017 and 2018, Winter came early as expected. I only brought light jackets during those trips and it was so hard for me to brave the cold weather especially at nights. This year, winter also came as early as the second week of November. But since I knew that I would be staying in Korea for a long time, I came in prepared and brought winter coats with me.
WINTER (December to February)
Growing up in a tropical country like the Philippines, it has always been my dream to experience the Winter season and see snowflakes right before my eyes. So in 2017, my friends and I went back to South Korea during the Winter season and despite the freezing cold weather, I must say that it was one of my best trips to Korea.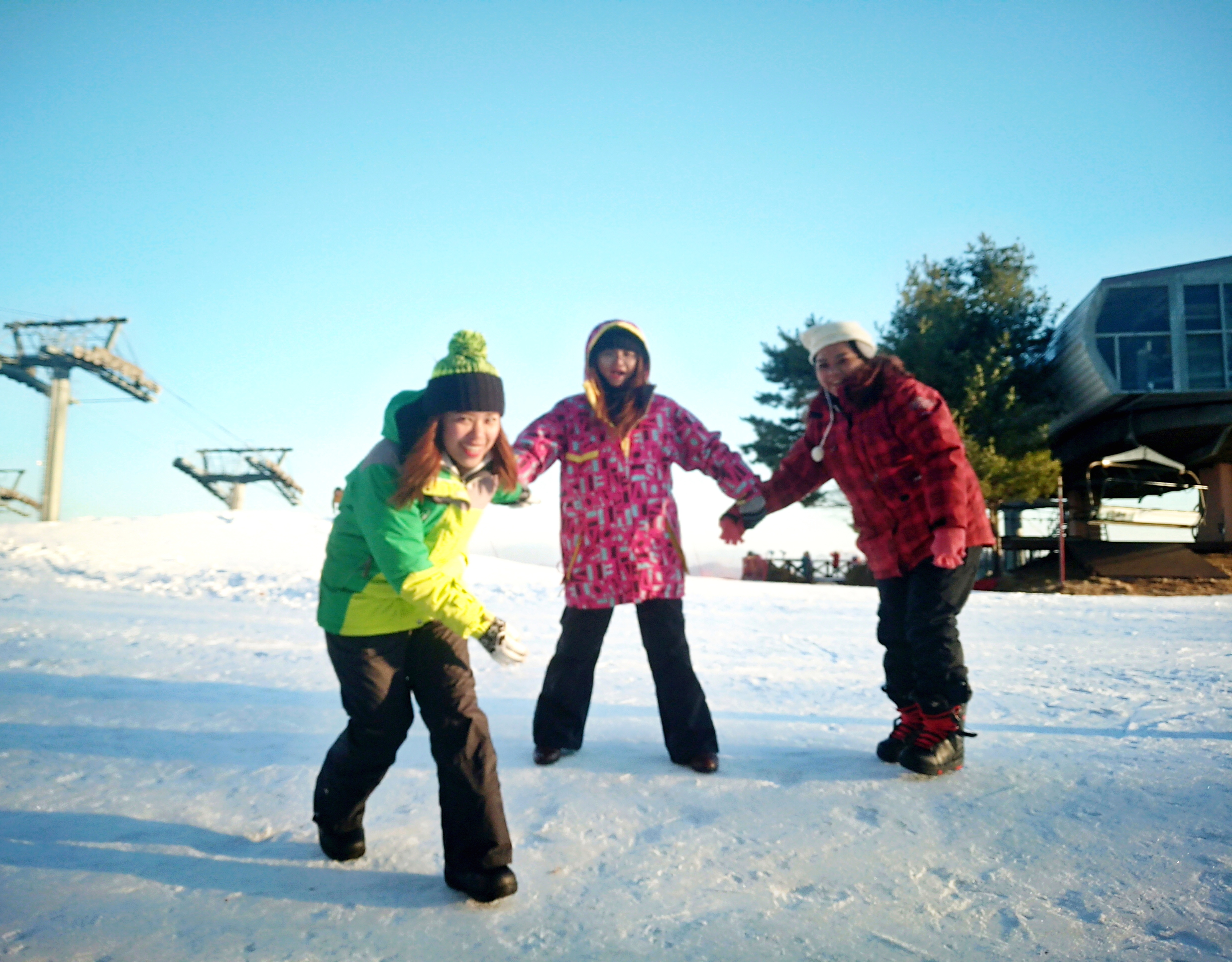 We experienced our first snow when we were outside the café of Korean actor Lee Jong Suk – 89 Mansion and it was really meaningful to us.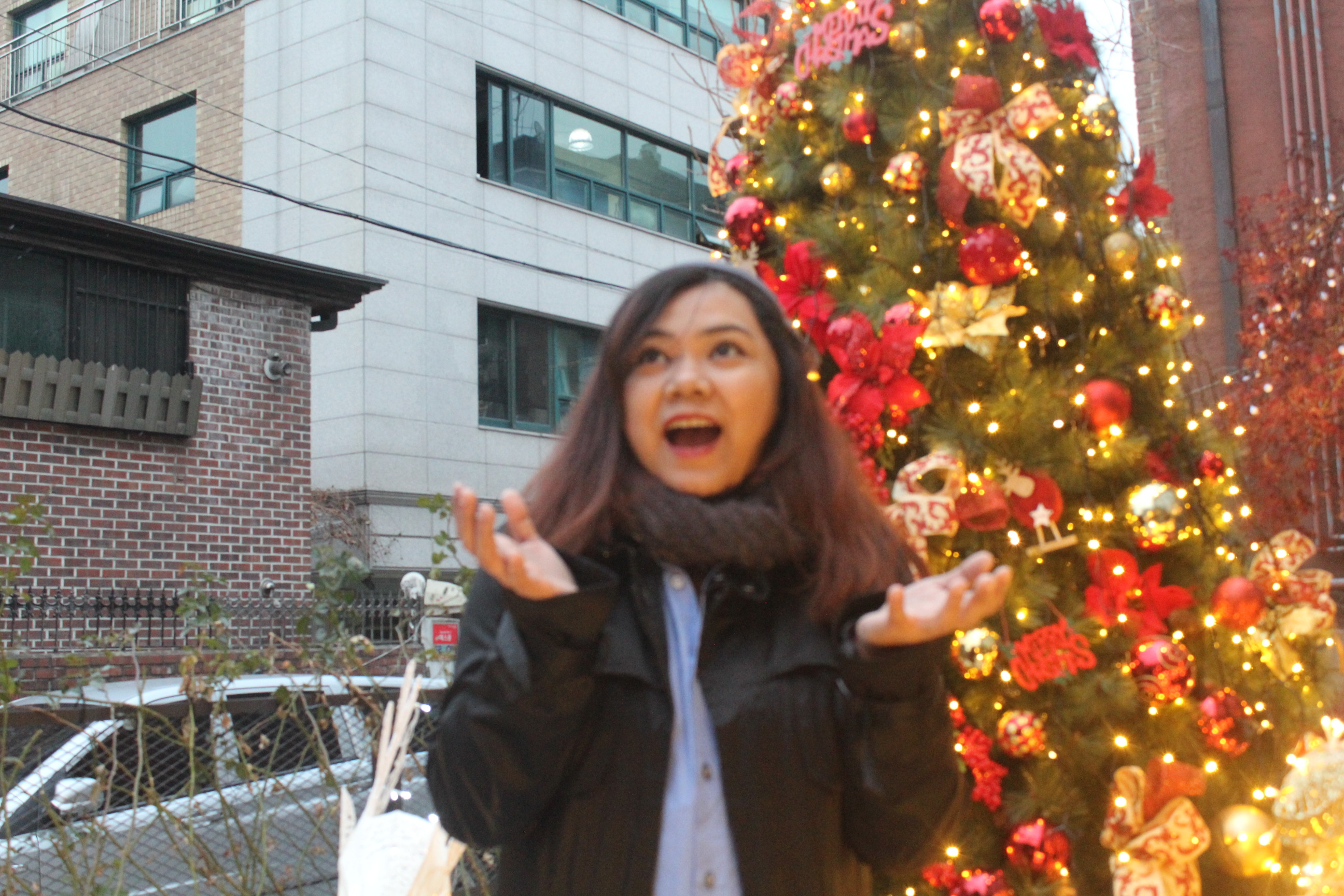 We also made sure that we get to visit a ski resort. The ski resorts are usually located on the outskirts of Seoul so we just booked a package via Klook which includes the round-trip transportation, entrance fees, clothes, gears, equipment and a tour guide. You can also book it here. Below are some of our photos: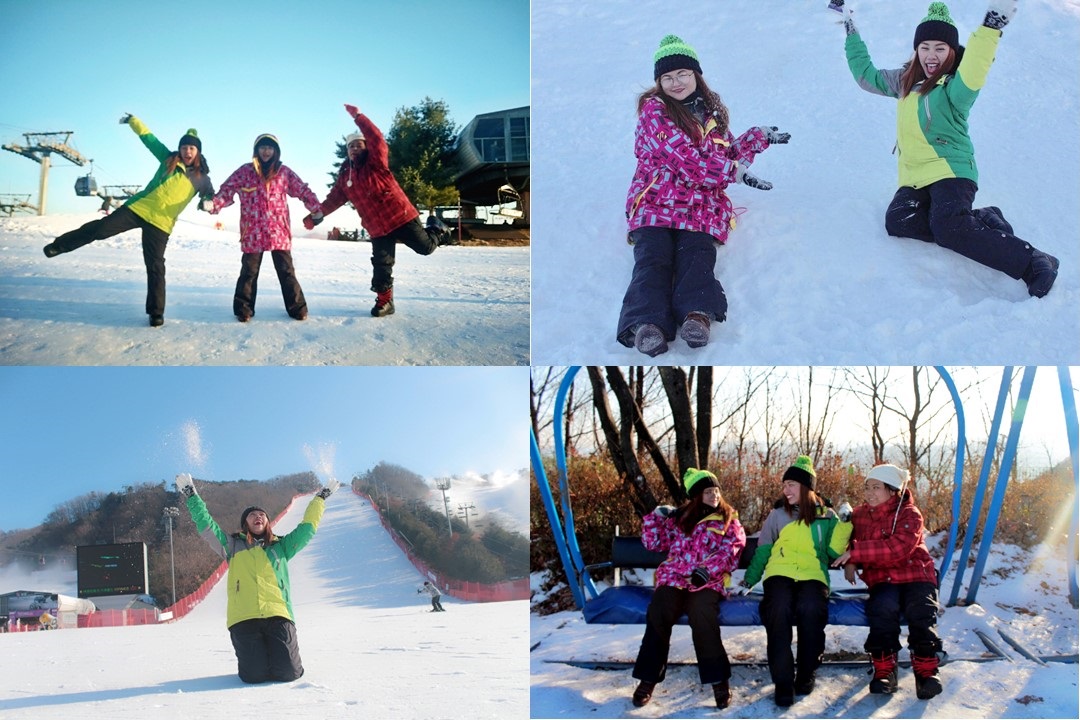 Of course, our trip wouldn't be complete if it didn't have any fangirling activity on the side. So while my friends went to Myeongdong area, I watched the musical of my favorite Kpop star in Korea. I'll share more about watching musicals in South Korea in a different blog.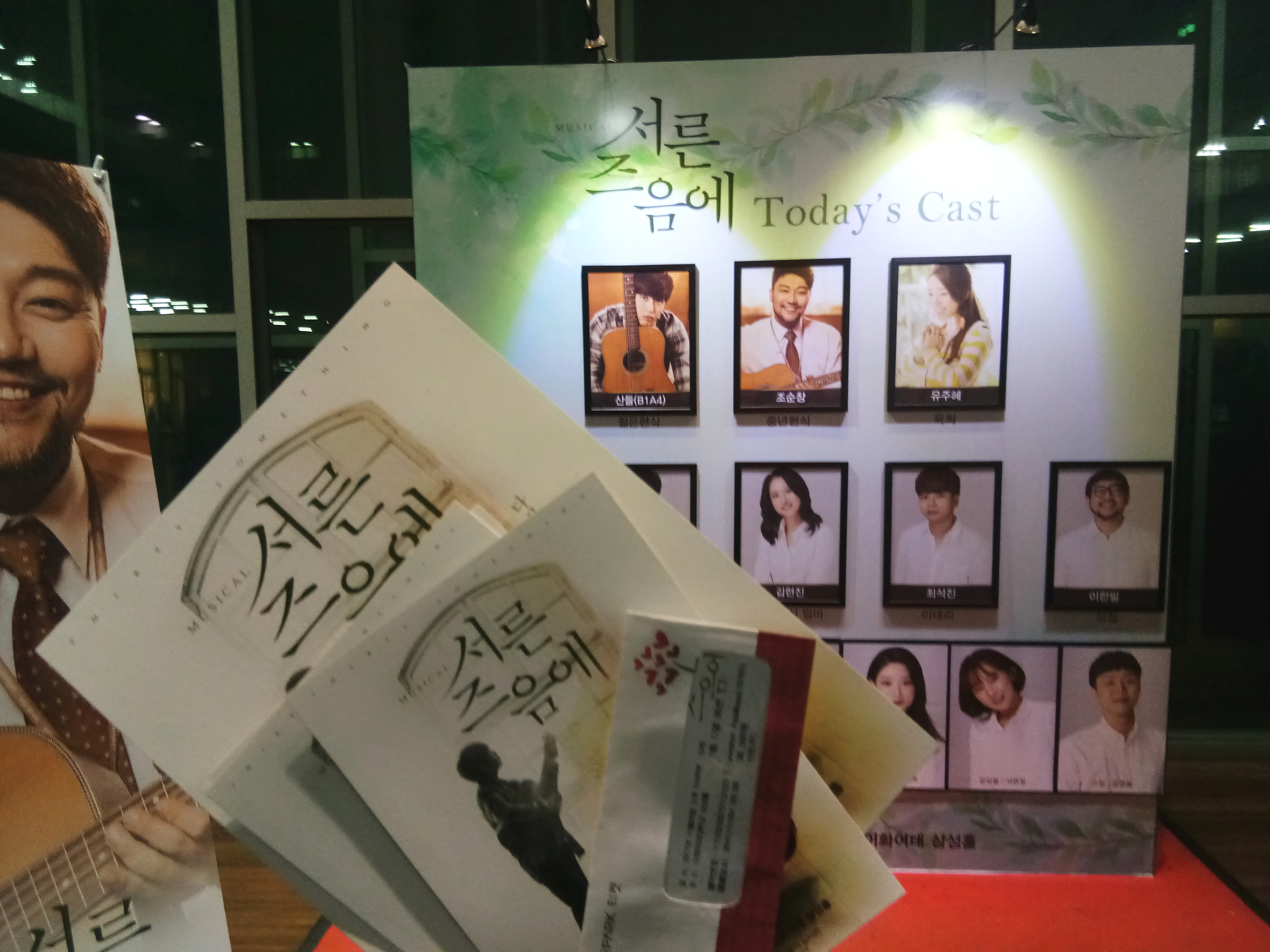 THINGS TO DO AND WHERE TO GO IN KOREA DURING WINTER:
Go to a Ski Resort
Book your tickets here.
You can also check other ski resorts in this article: Where to Ski in South Korea + Budget Estimation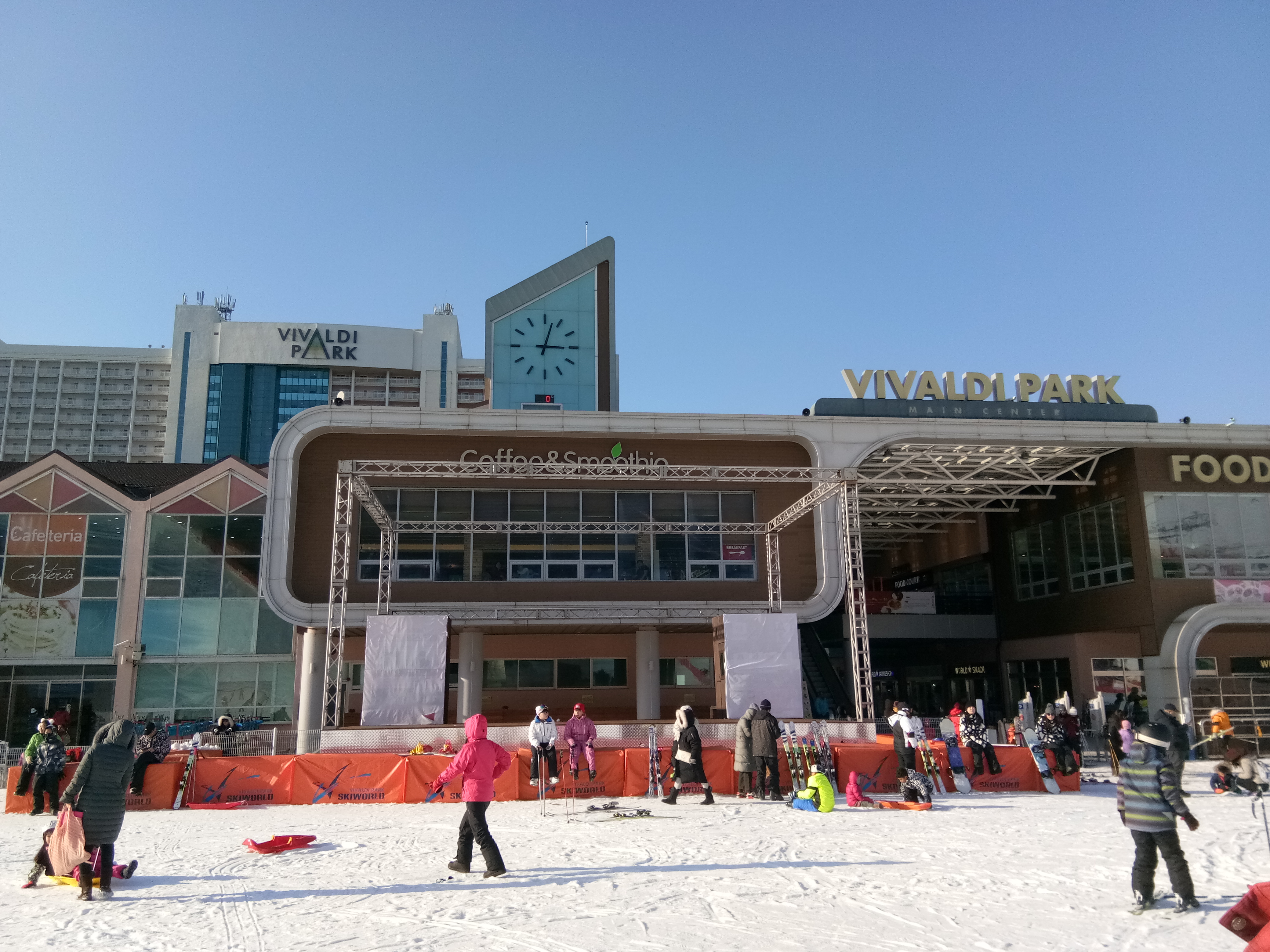 Relax at a Jjimjilbang (Korean Traditional Bath House)
Book your tickets here.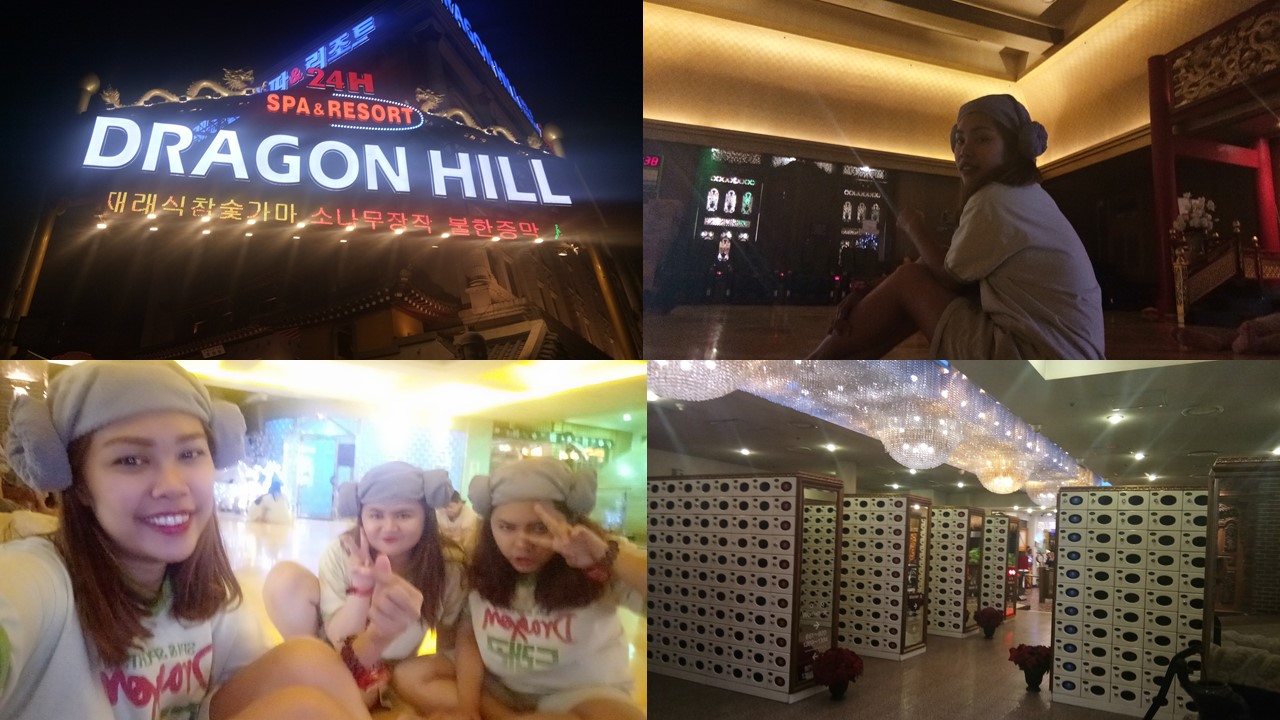 Food Trip
For our Winter trip, I think 70% of our time were spent on food hunting. We also spent our last night in jjimjilbang. But we were so tired that we didn't get to experience the sauna and just fell asleep after touring around.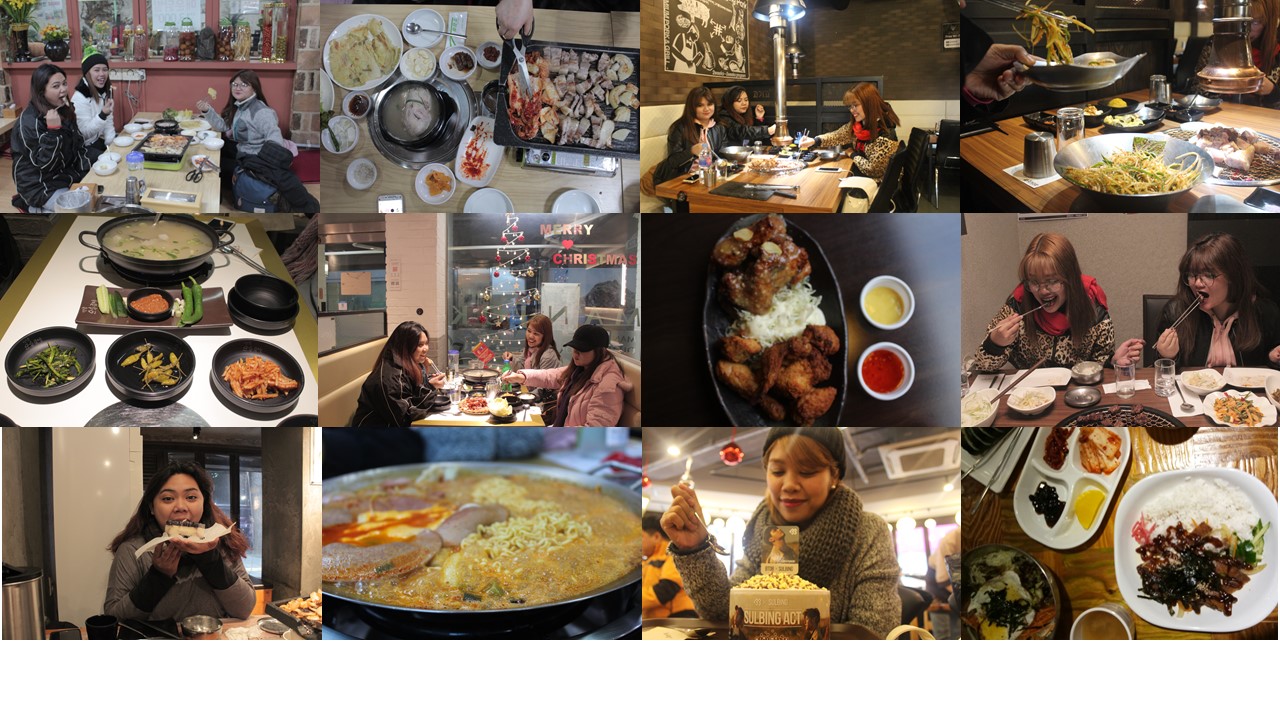 Here are some of the restaurants that we went to:
CLOTHES TO WEAR IN KOREA DURING WINTER:
Padded or a VERY WARM jacket (this is a must!)
Sweaters
Long sleeves (better if heat tech)
Jeans or warm trousers
Woolen or warm socks
Waterproof shoes (if available)
Hat, gloves, scarf, mask
Sunglasses
Sunscreen & lip balm to protect your skin
Hot Packs
The weather in Korea during Winter is no joke so make sure that your clothes will be able to protect you. The temperature could go as low as -20°C. It was so cold that we even joked that we wouldn't return to Korea during the Winter season unless we have someone who would hold our hands and warm it while walking around the streets. Of course, it was just a joke 'cause we still keep coming back – the cold never bothers us anyway.
It will help to wear a padded coat so you won't have to wear 2 to 3-layered clothes. Almost everyone is Korea wears that in black color. So if you want to blend it, you can also wear the same.
SPRING (March to May)
When I got to experience Korea's Autumn season in three consecutive years, I thought that it was the best season for me, not until I experienced Spring in full bloom.
My first experience of the Spring season was in 2018 with some of my friends when we decided to explore Busan before going back to Seoul. We only spent 5 days in Korea then because we had to catch a flight going to Bangkok, Thailand to attend the fan meeting of BTOB. Sadly, the event was cancelled the last minute. Given the limited time, we weren't able to see the spring flowers in full bloom. We even had to search for a place in Busan where the cherry blossoms had just started to bloom. Here are some of the photos: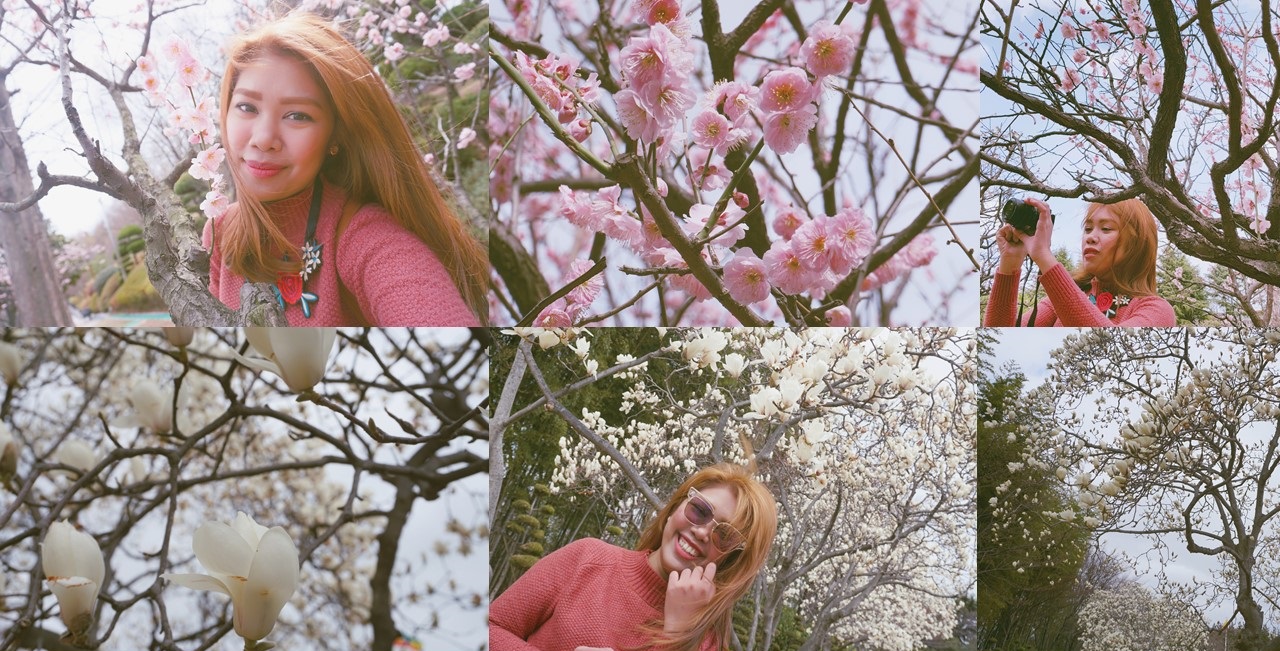 During the Spring season, Korea is painted in pink by the abundant cherry blossoms. Usually, there will be a forecast on where and where the cherry blossoms will start to bloom. The weather is somewhat similar to late Autumn but with chances of rain. It is also a time when a lot of travelers around the world are visiting Korea to experience the Cherry Blossom Festivals. The festivals are usually scheduled on the 1st to 2nd week of April.
With my disappointments during my Spring time in 2018, I decided to spend my birthday in Korea this 2019 and witness the cherry blossoms in full bloom. I went to different Cherry Blossom Festivals in Seoul and I was left in awe. Seriously, all I could say then was "Woah! Ang ganda! (It's beautiful!)". And I've said that multiple times, or even more than 100 times in a day, I guess (no joke!). I was out of words, literally out of words to describe how awesome, beautiful and moving it was to see it with my own eyes. Here are some of my photos taken from different Spring Festivals: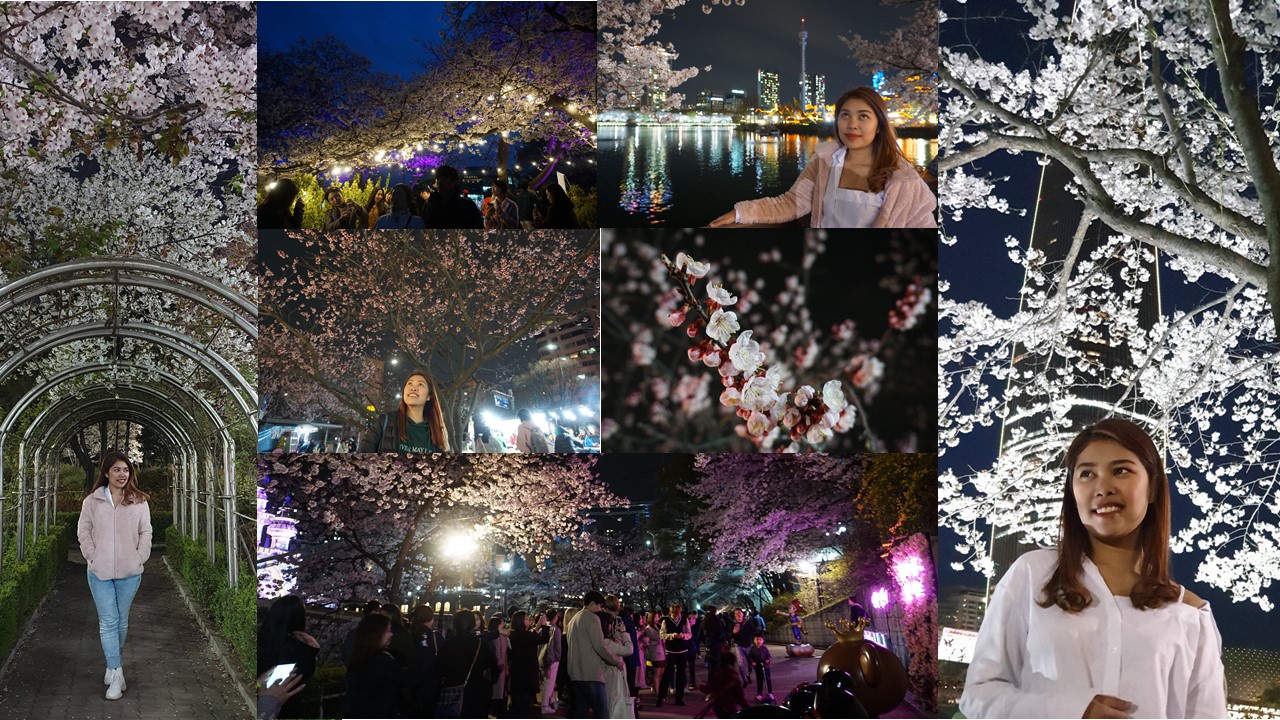 I must say that the place that I had my best photos taken was in Seoul Forest. We went there as early as 8:00 AM so we could have the place by ourselves. And true enough, compare to other places, the people in Seoul Forest are fewer and it was a perfect place to take thousand photos with the cherry blossoms. And the best thing was the entrance to Seoul Forest is absolutely FREE!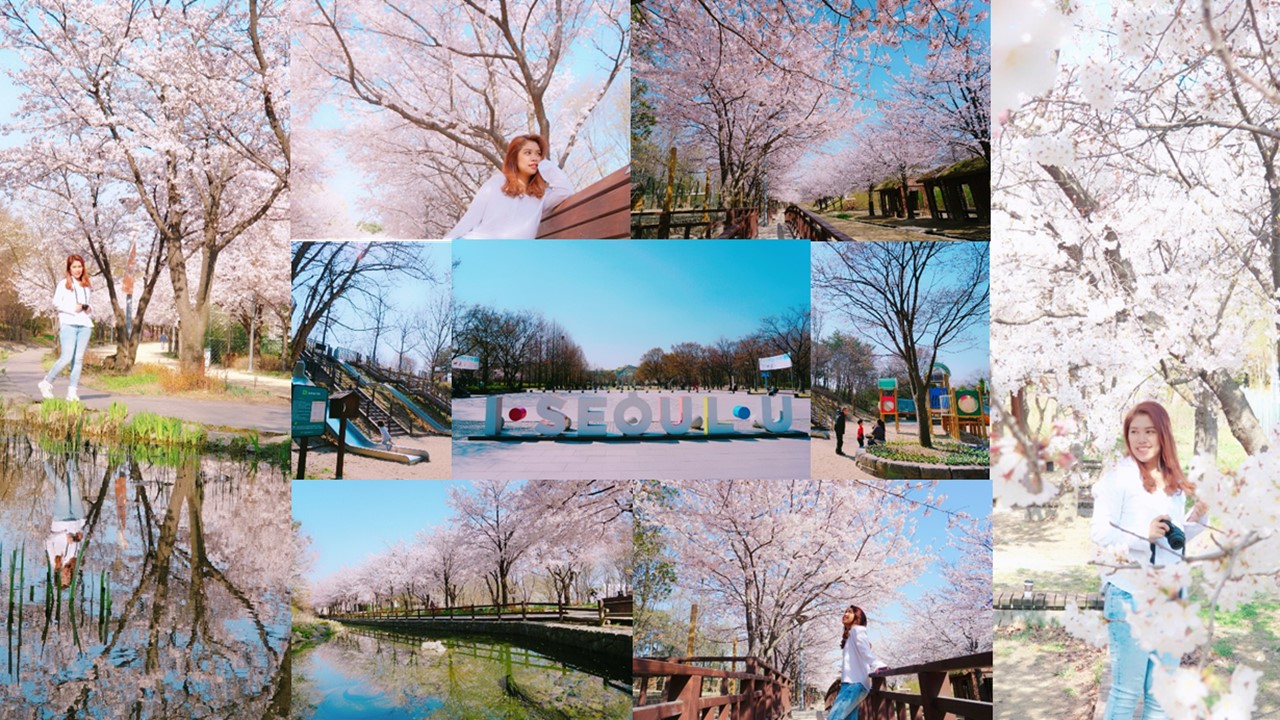 THINGS TO DO AND WHERE TO GO IN KOREA DURING AUTUMN:
Yeouido Spring Festival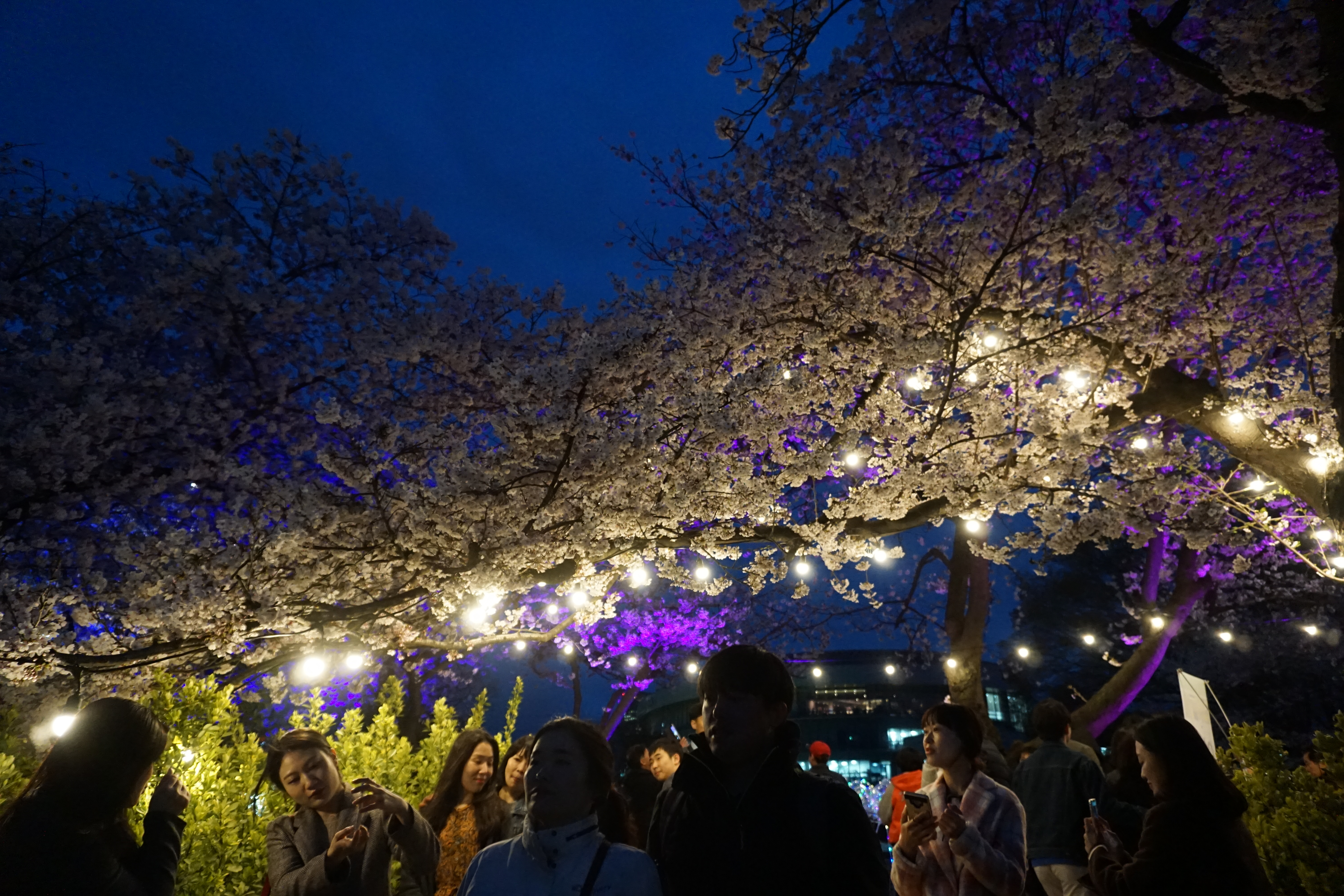 Seokchon Lake Spring Festival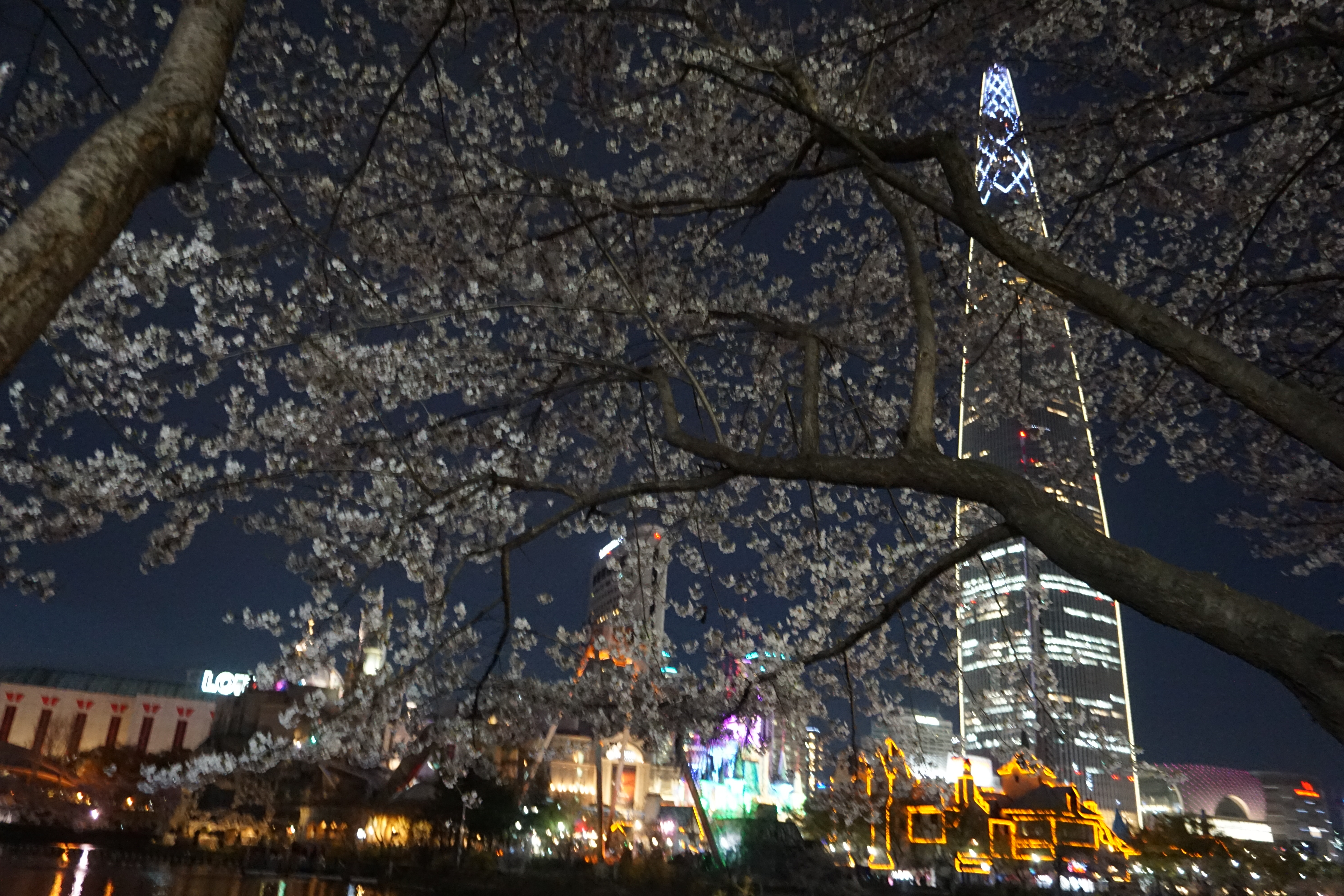 Lotte World
Seokchon lake is just close to Lotte World so you might want to visit them in one day. You can book your Lotte World tickets here.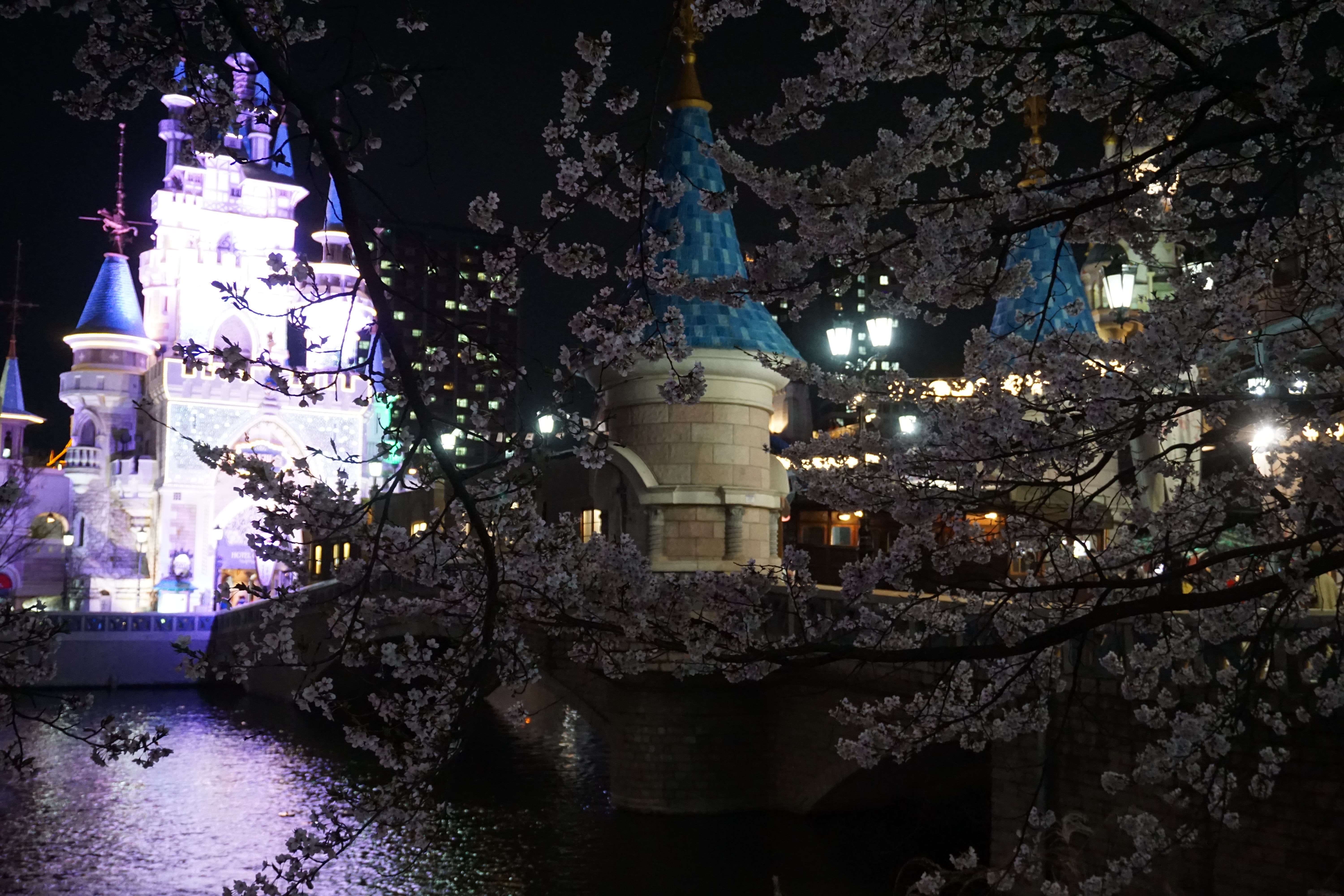 Yeouinaru (E-land Cruise)
I also celebrated my birthday twice at E-land Cruise Hangang Park in Yeouinaru. The 1-hour cruise is inclusive of a 3-hour buffet and it was a good value for money for only 1,100 pesos (20+ USD). It is also the filming location of some Korean dramas such as Why Secretary Kim. Book your E=land Cruise + Buffet tickets here.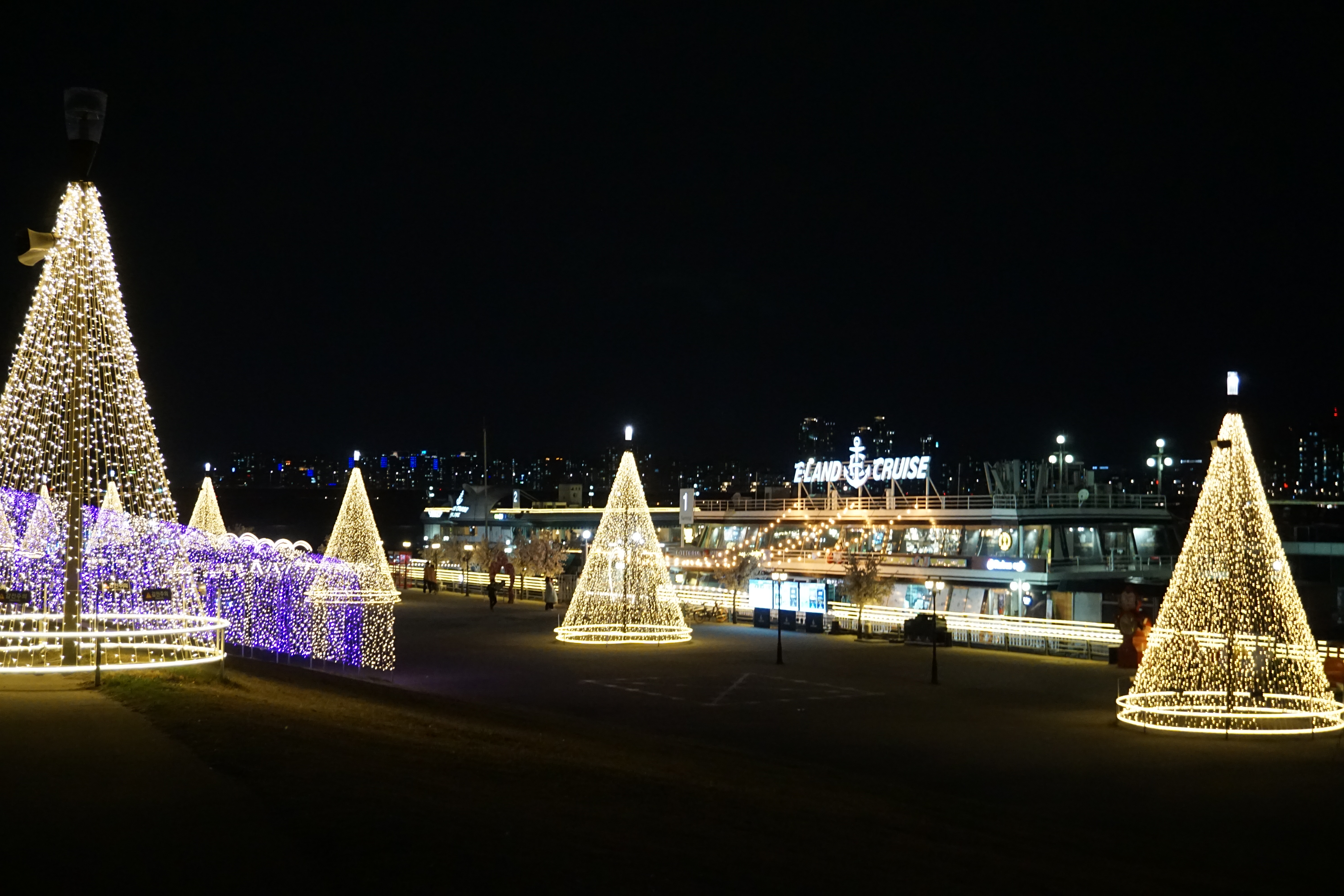 Seoul Forest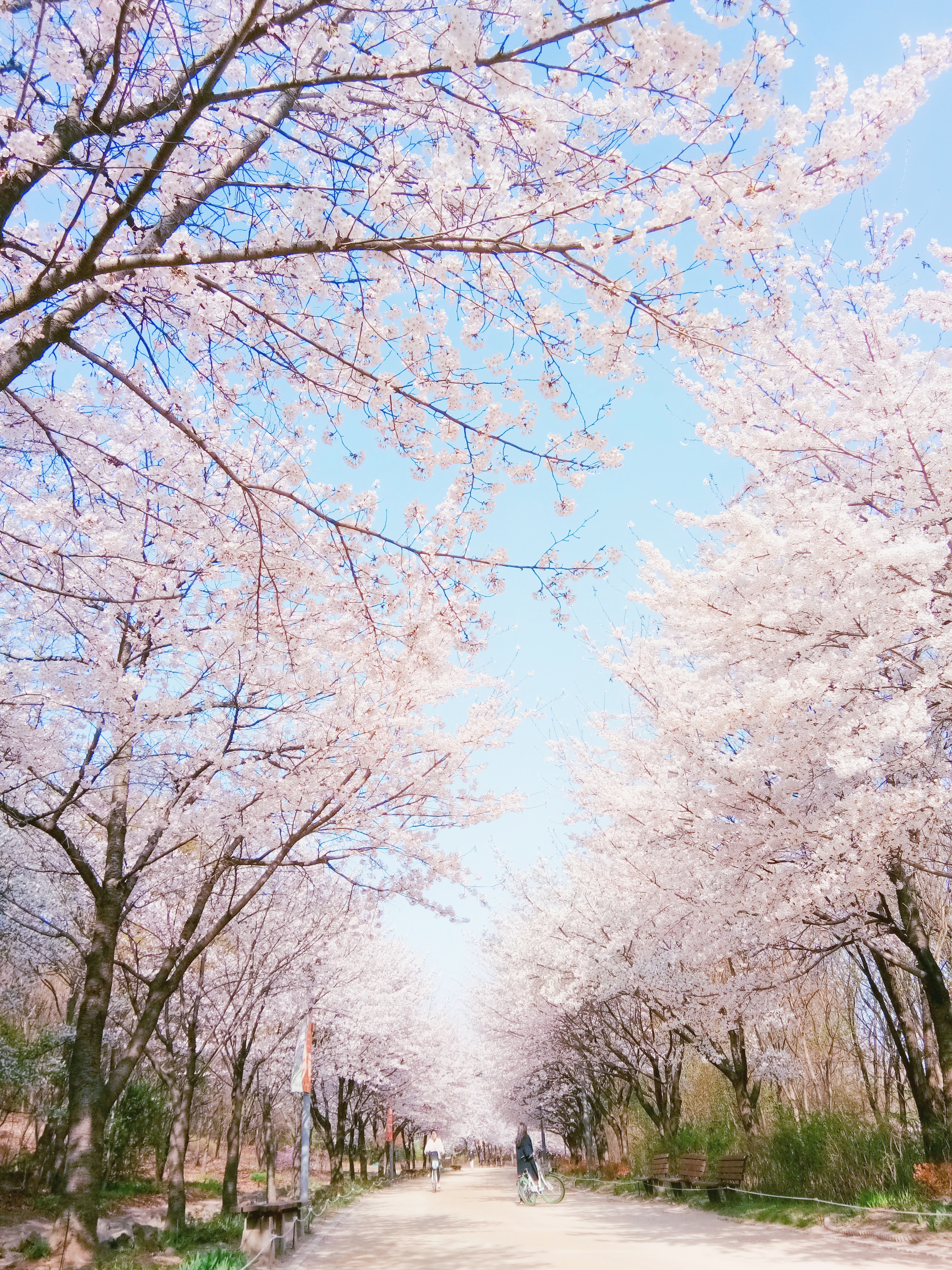 CLOTHES TO WEAR IN KOREA DURING SPRING:
T-shirts
Long sleeves
Light jacket
Light sweater
Jeans
Boots, sneakers or closed shoes
Face mask
The only drawback to Spring in Korea is the yellow dust coming from China and Mongolia so make sure to bring a mask or you can just buy it from there for 3,000 to 6,000 KRW depending on the design. You can also buy a lot of fashionable clothes during this season.
SUMMER (June to August)
Summer in Korea is generally warm but most often, it is also the time of the year with monsoon rains. The weather is hot and humid, and the temperature could go as high as 38°C which is similar to the average in the Philippines. The heavy rainfall usually happens in July and August so you might want to avoid those months if you don't want to find yourself damp in the streets while touring around.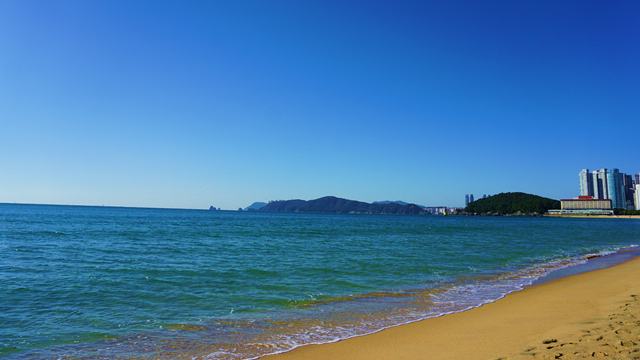 It's still the best season if you want to try going to some beaches in Korea. You can just check the weather forecast online on what time it will rain and just schedule your summer trip strategically.
While Summer may not be my favorite season, ironically, I got to experience in twice in the same year in Korea in 2018 when I attended concerts, watched musicals, supported my favorite Kpop group's comeback (BTOB) and attended their fansign. Then I went back shortly after to have my first ever Solo travel experience abroad. Of course, I had no other country in mind to do it than in South Korea.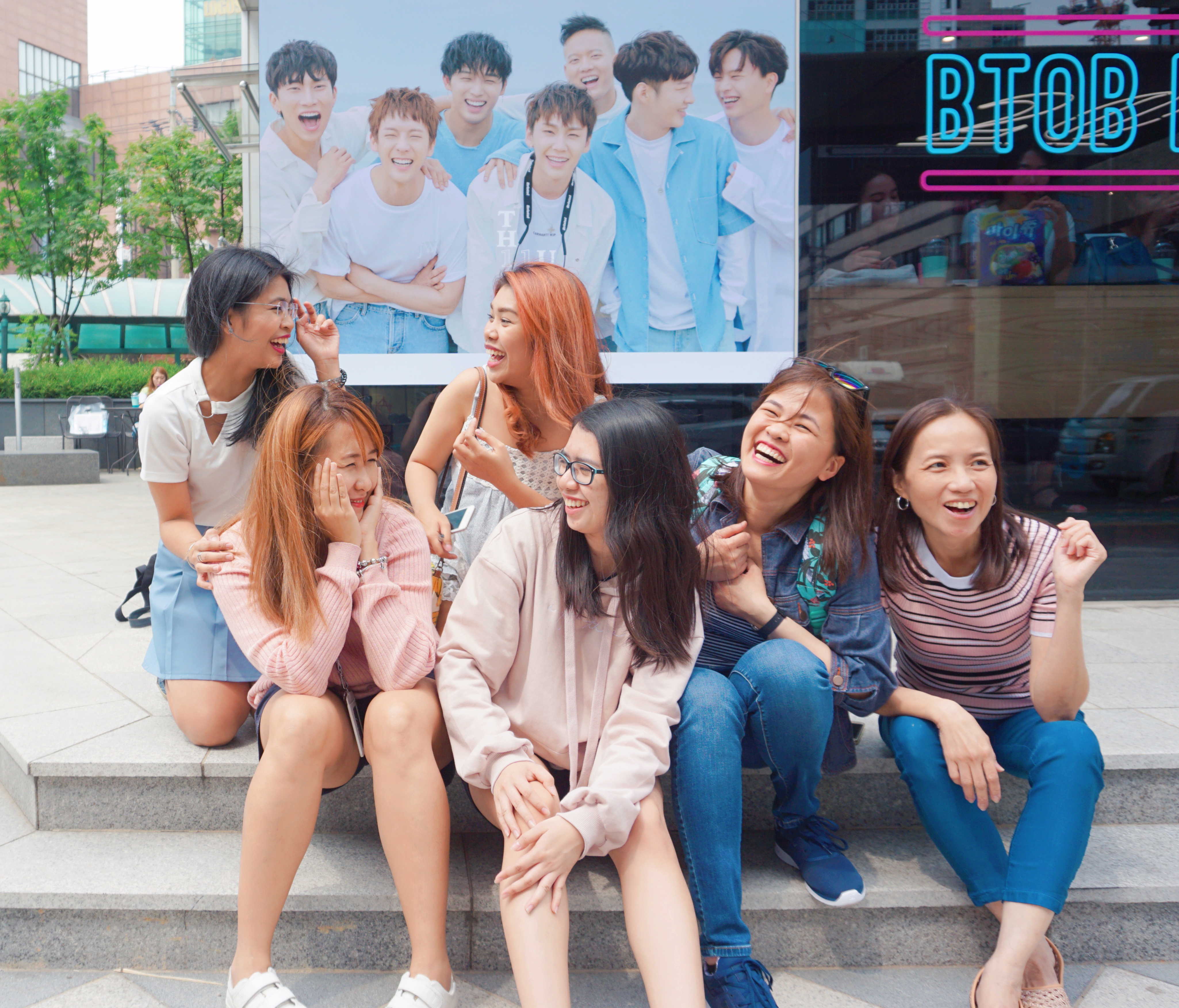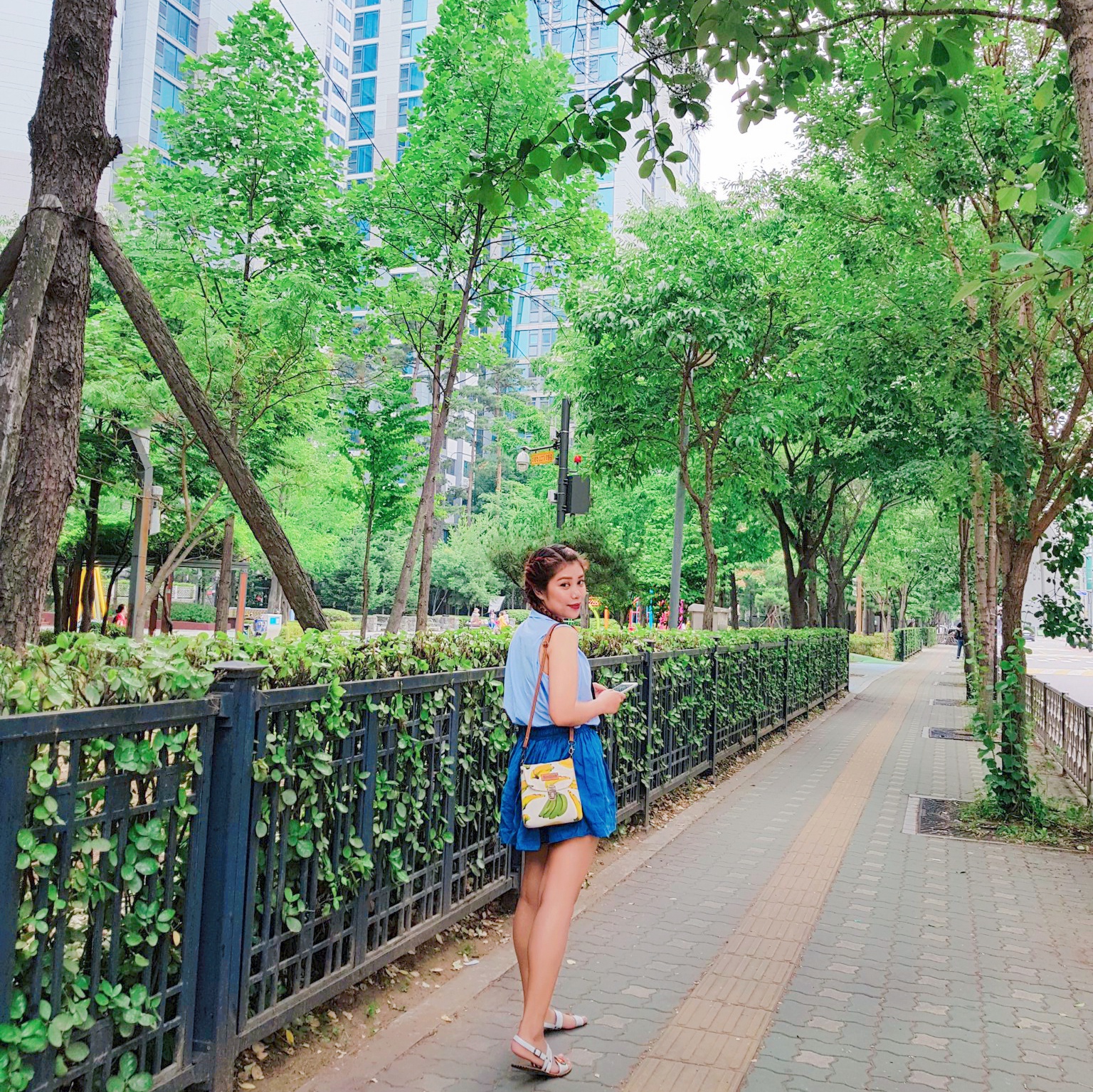 THINGS TO DO AND WHERE TO GO IN KOREA DURING SUMMER:
Summer season is also the best time if you want to flaunt your tropical clothes in the streets and not to worry about catching a cold.
CLOTHES TO WEAR IN KOREA DURING SUMMER:
Comfortable shoes or sandals
T-shirts
Light sweater
Shorts, skirts, thin fabric pants
Swimming wear
Sun hat, sunglasses and sunscreen
Umbrella
Handy Fan
Have you decided which season will you visit South Korea? What do you think is the best season for you and your travel buddies?
For best #OOTDS, you might want to visit during Autumn or Spring season. If the cold doesn't bother you anyway, then experience Winter. If you are up for fun activities under the heat of the sun, then Summer is definitely for you!
Do you have any questions? Feel free to let me know on the comment section! You can also follow me on Instagram @joeylynonme for updates and other inquiries. I'll try to answer your questions as much as I can though I might be busy sometimes 'cause I'm currently studying in South Korea. But I would love to hear from you and your Korea stories too!