Written by: Sanmaya Shrivastava
It's been 11 years since the K-pop boy group INFINITE debuted. A group that debuted on the 9th  of June 2010, has come very far by giving excellent performances and a cute and lovely bond with their fans. INFINITE experienced so many firsts, not only as a group but also as a K-pop group in the Korean industry. They were the first group to enter Billboard charts, they were also the first guest of one of the most-loved Korean variety shows, "Weekly Idol" and more.
INFINITE has always been so considerate towards their fans, they love and respect Inspirits. By saying this, I remember when Kim Myungsoo said, "Because there are Inspirits, there is Infinite. Because there is Infinite, there are Inspirits".
Even though Myungsoo is serving the nation right now, he never fails to treat his fans. He made so much content for his fans before enlisting which gets uploaded on his YouTube channel every Thursday.
Moreover, INFINITE has always been the king of live vocals. They never lip-sync. In one of Sungjong's live on Instagram, he mentioned that he is proud of the fact that they always did live singing, so as we are.
Their hard work and struggle have been so inspiring that groups like Astro see them as one of the idols who inspire them. Every rookie group learns the choreography of INFINITE's legendary songs such as The Chaser and Be Mine.
INFINITE's teamwork and dedication also gave rise to terms like knife-like choreography and synchronization kings in the K-pop industry. Every k-pop group knows these facts.
In addition, INFINITE is not only active as a group but also as units and solo artists. They last released CLOCK MV, a digital single together (without leader Kim Sunggyu) in 2019. It was their last activity as a group. Kim Sunggyu and Woohyun already had their solo debut and in 2019, Dongwoo also debuted as a solo artist with his album, BYE.
Following the leader, one by one, all members got enlisted in their military mandatory services.
The good news is that apart from Nam Woohyun and Kim Myungsoo, other members are now done with their mandatory services. Woohyun is also getting discharged from his services in less than 2 months.
Before Myungsoo's enlistment, he held an online fan meeting with his fans and also released a photobook single album with his song MEMORY for his fans.
Sunggyu also participated in concerts, numerous variety shows, and has released 2 albums after his military discharged. Won't Forget You is his last single album under Woollim Entertainment and he then departed from the said agency.
The name INFINITE is really made for this group as they deserve this name. All INFINITE members can sing live, they are great dancers, and all of them are amazing actors. Sunggyu, Woohyu, and Jang Dongwoo have also debuted as musical actors. Maknae Sungjong also worked as DJ. Myungsoo and Sungyeol have been active as Korean drama actors. All members have been MC at Music banks in the past. They really give justice to their group name.
Even though the group was not active since 2019, they have gained many new fans worldwide. Their Inspirit fan base in INDIA has grown so much during the pandemic, and to celebrate their 11th anniversary, their lovely fans have created a special video for them. Have a look:
According to the Inspirits who edited the video, a maximum of them are new to the fandom.
Ever since Sunggyu, Dongwoo, and Sungyeol left the agency, fans were worried about their group activities but INFINITE never fails to give them hope. Whenever they are given a chance, they always mention INFINITE, introduce themselves as INFINITE even when they having a solo activity and they promise to protect INFINITE. These moments and their bond with each other, the way they support each other on their solo activities, and tease each other are always cherished by their fans.
Lee Sungyeol has now signed with L's current agency, 2Sang Management.
His new Twitter account under 2Sang Management has also been created.
The group's maknae, Lee Sungjong renewed his contract with Woollim Entertainment and continues to be with the agency.
Since Sungjong and Woohyun are still under Woollim Entertainment, we can expect more INFINITE activities in the future. Also, to celebrate their 11th Anniversary, INFINITE members Sunggyu, Dongwoo, Sungyeol, and Sungjong are holding a special broadcast for their fans.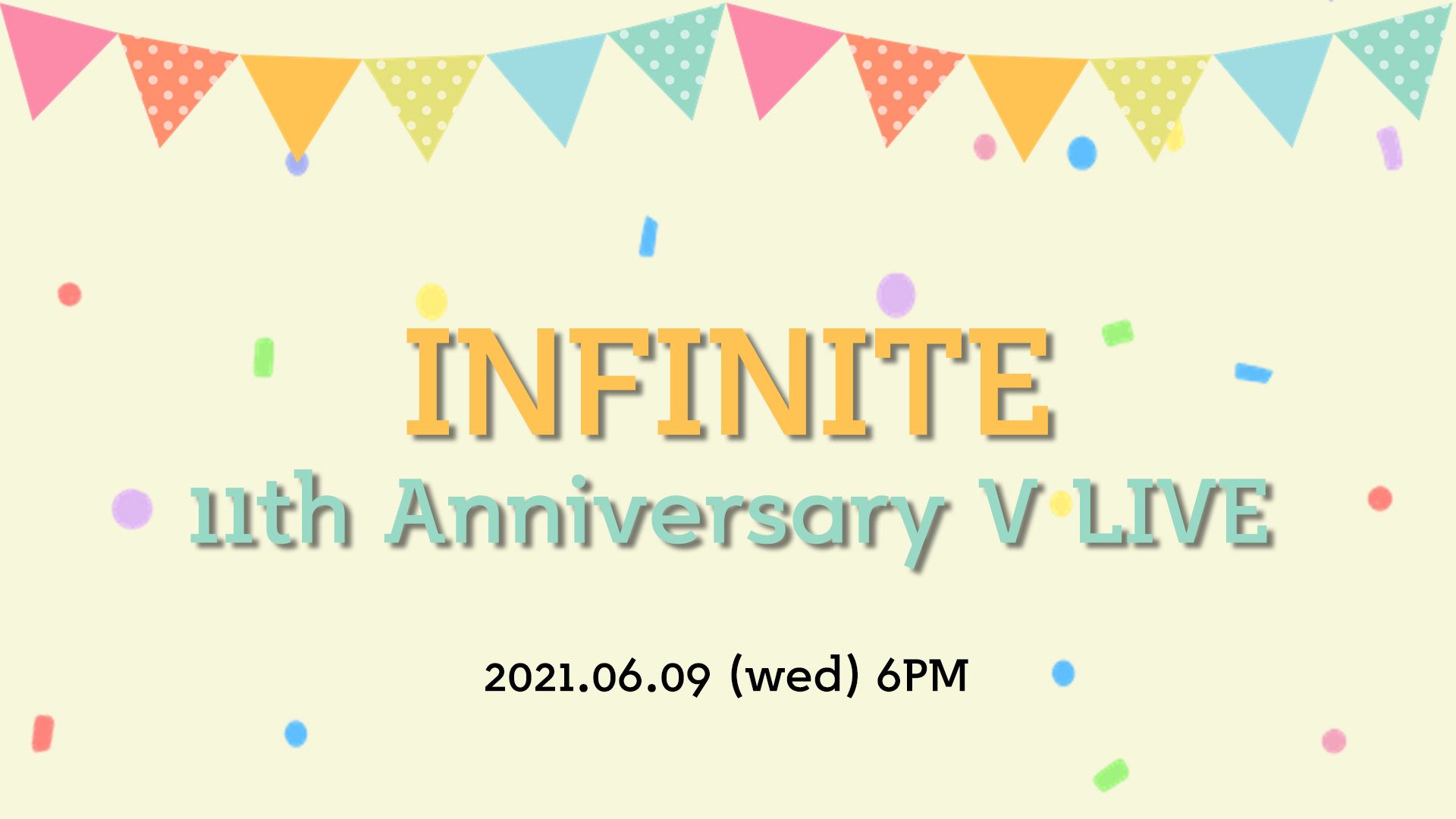 We are giving our best wishes to the members and hoping to see their comeback soon. Thank you INFINITE for being with INSPIRITS for so many years. Cheers to more years with you!