In the early rise of Korean pop worldwide, particularly in the second generation, various boy and girl groups have been known in the industry.
And INFINITE consists of Kim Sunggyu, Jang Dongwoo, Nam Woohyun, Lee Sungyeol, Kim Myungsoo (L), and Lee Sungjong who debuted in 2010 formed by Woollim Entertainment is one of the well-known and established groups that newer generations admired and looked up to.
As a 2014 INSPIRIT, I may not be with them when they debuted and started their precious career, but I guarantee that I will be with them to infinity and beyond.
INFINITE has come a long way in the industry and even celebrated a decade anniversary. They also experienced being on hiatus for years but it didn't become a hindrance for baby INSPIRITs to discover and stan the group.
It is never too late to stan INFINITE no matter what era you have known them and what your age is. Moreover, if you plan to stan them but you didn't know them yet, below are the 11 reasons why you should stan them, a little background to the group's personality, and their never-ending achievements.
1. The Brotherhood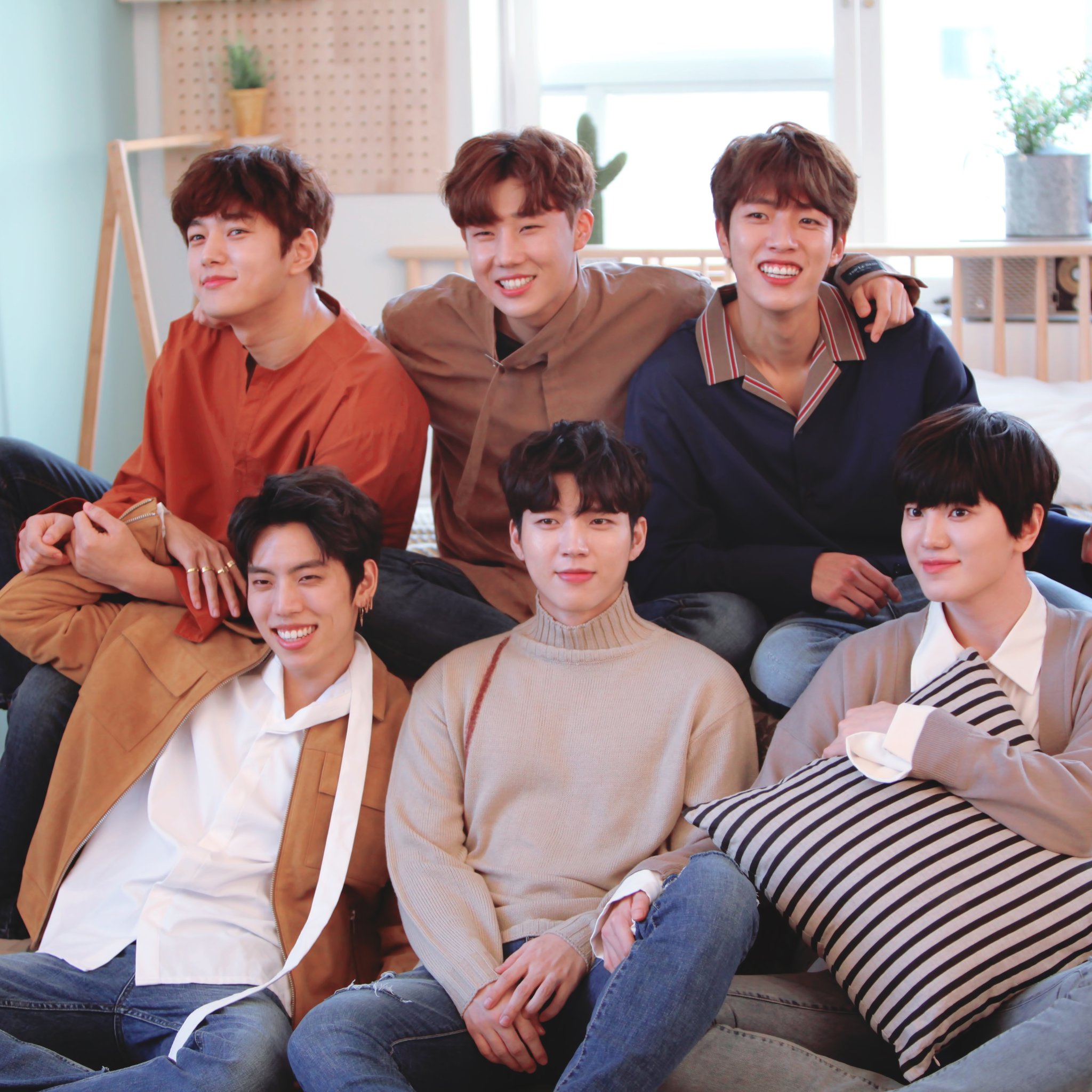 INFINITE's relationship between the members is just so adorable!
They truly cared and loved each other as brothers by hearts shown both in off and on cam. They surely have the heart of gold. In the guesting and shows, you will see how comfortable they are and even understands each other. Behind those cameras and away from the stage, they also hang out like normal citizens who eat meals outside and buy gifts for each member.
They also protect each members from anything that would harm them, there's no exemption even to the fans who wanted to marry them! They are the cutest, right? Yes to protective hyungs and dongsaeng.
2. The infinite love for INSPIRITS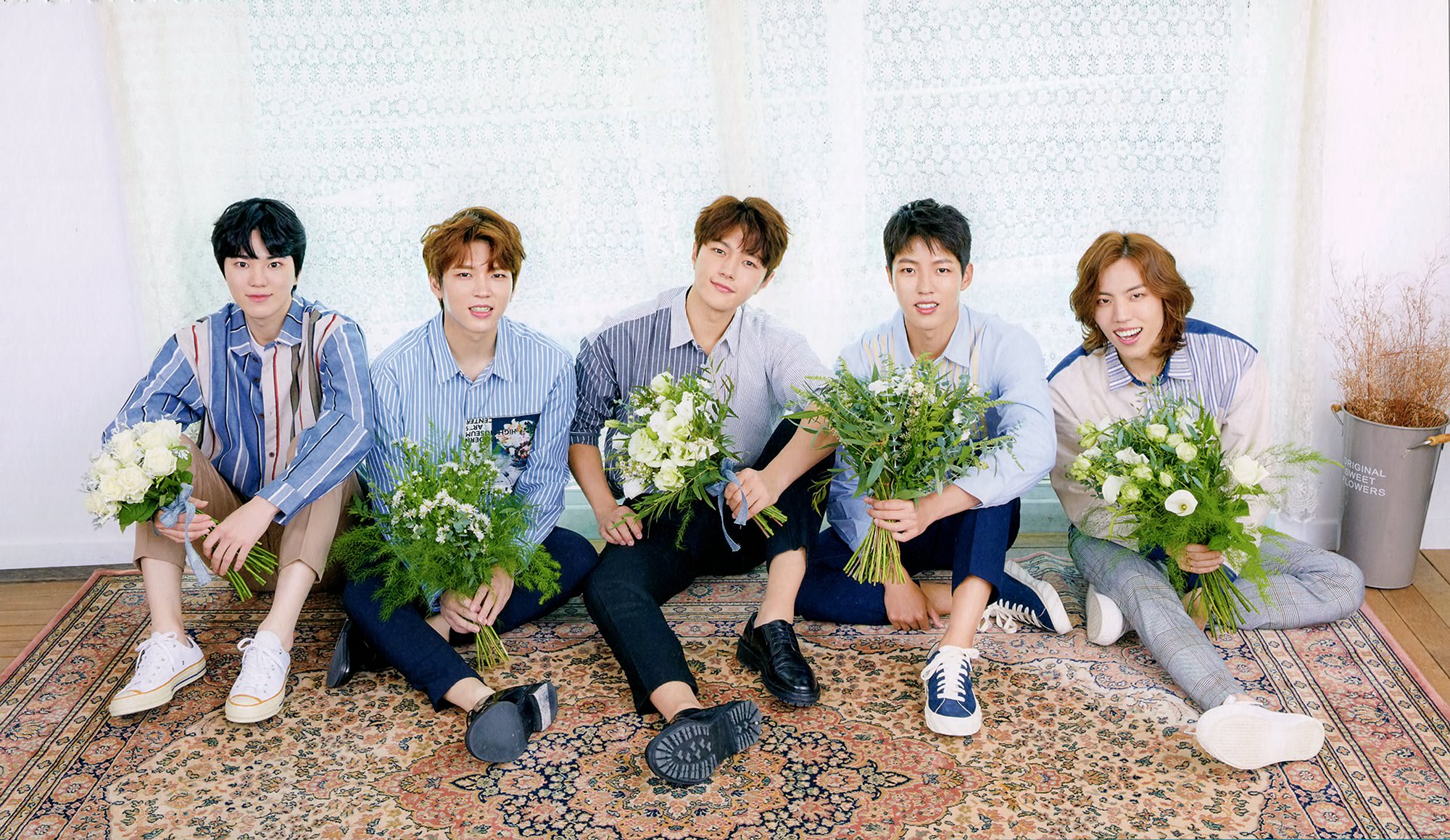 From the group name itself, they have an infinite love for their fans called INSPIRITs. INFINITE treasures their fans and they once said that INSPIRITS are their friends and girlfriends. Moreover, they always put the fans' feelings whenever they are making any decisions and love to spoil them with so much love and assurance!
Some of their confessing love to the fans are when INFINITE informed INSPIRITS firsts about their enlistment (Sungjong can't relate). Myungsoo announced it a month before and prepared a lot of contents such as fan meeting, single album, and a video content on his YouTube channel. Also, when the fans primarily heard from Sunggyu that he will leave the company in a live broadcast before the media make news out of it.
Remember also when Woohyun questioned the staff after seeing the price of their concert merch? He even said that INSPIRITS are young and still students back then, so how can they afford that expensive merch? Right, we stan a member and a group who thinks for their fans.
3. INFINITE, a long-lasting group
After all these years in the industry and being on hiatus for military service, leaving the company, and other happenings, the group's comeback and activities are in doubt. However, INFINITE especially Sunggyu assures INSPIRITS that there's still INFINITE.
They never fail to include INSPIRITS and their name as INFINITE whenever they are — Myungsoo thanked INFINITE on his speech and Sunggyu labeled himself an INFINITE member in the wedding ceremony he hosted, and more.
Thus, INFINITE will surely comeback soon when everyone has already finished their military services. Holding onto Sunggyu's words of assurance, fans will wait and stay with their side forever.
4. Undeniable vocals and choreography
Of course, INFINITE wouldn't be known if it's not because of their talents! Their vocals and choreography, the whole performance is never a question, to begin with. They proved that they deserved to be recognized and their songs are one of a kind.
INFINITE is best known for its songs such as Be Mine, The Chaser, and Last Romeo. They are hailed as the first Korean act to top the Emerging Artist Chart with Last Romeo and their song The Chaser was named as the Best K-pop song of 2012 and the decade all by Billboard.
Moreover, INFINITE was the first Korean group to perform and to be invited by Billboard. Well-known international personalities as well like Tom Cruise took into Twitter their admiration towards the group. Aside from the international scope, they also gained numerous awards in their home country and became one of the industry's legendary groups. They are included in the 3 Kpop boy groups who had a CERTIFIED ALL KILL in iChart. Definitely, INFINITE is a good singer and dancer.
5. Powerful discography
They also achieved all these successes through their powerful discography. Thanks to those people behind the production of their songs!
INFINITE has both dark and lively concepts that bagged awards and recognitions in the K-pop scene. Their songs can cope up with the hype and started the hype itself. Moreover, they are also known for great and catchy song intros that you would just love to finish the song after hearing it for the first time.
Listen to their songs and enjoy the rhythm!
6. Multi-talented artists
Aside singing, they are also great actors. Some members are casted in various dramas and making a name in the acting scene, while others starred in musical shows who both used their singing voice and acting skills.
They are not just good at performing on stages but also in a different fields! Debuted as an idol, they also showcased their individual singing voice by joining individual music variety shows, musicals, and formed a unit within the group.
They are also not afraid to explore the other side of the room and try something new. Kim Myungsoo, on the other hand, tried making candles, leather purses, and even baking for fans. They are so talented!
7. Variety show kings
INFINITE is a variety show kings!
They are so comfortable with each other and are friendly with the hosts. They are never afraid to be their selves and just enjoy the guesting, hence the viewers will surely have a good laugh while watching it!
INFINITE loves to tease one another, especially Dongwoo with his contagious laugh that will also make you laugh heartily just by hearing his wave laugh taking an effect on you.
8. King of Synchronization
Before anything else, INFINITE has been dubbed as the King of Synchronization with their knife and sharp-like choreographies. They are dancing in synch and full blast.
Aside from that, the members, especially the former member Hoya, was tagged as a dancing machine for they crazily dance with good moves and rhythm.
Checking their dance practice and performance video, you will witness how they worked hard and truly in synch to achieve this title. This proves that they are not only a great singer but also an amazing dancers.
9. CD eaters, Lip synch is never a thing
With that powerful and strong voice, INFINITE didn't ever consider to do lip synching.
They have been tagged and known with different titles as stated above, singing with their live voices is also not a problem, thus they are known as the CD eaters.
But who would have dared to lip-synch if they have those beautiful voices? It's not INFINITE! Their live voices are already enough to show the world that they are a group with talents.
10. Generation's trendsetter
Well, INFINITE is also a trendsetter!
Others may not know but Nam Woohyun trended the finger heart pose way back in 2011 that has been now used worldwide. The word visual has been in talks that it couldn't be called visual without L (Kim Myungsoo).
Moreover, they also popularized the Scorpion dance during the Before the Dawn (BTD) era, in which other groups tried to dance during the guesting and their choreographies. They are also considered as the first K-pop group to use a 360-degree camera in the other version of Bad MV.
It doesn't end there because INFINITE is also known as the first group to appear in Weekly Idol and have many appearances in the said show. They even brought K-pop Invasion in Dubai for being the National K-wave Representative in the country.
With their unique logos changing every comeback, they are also known for such acts along with EXO.
Moreover, the current president of South Korea used the INFINITE song, Be Mine in his presidential campaign last 2017 and yes, he won! Even the president knows INFINITE and used their song as it was the music trend of the country.
11. Being true to their selves
INFINITE is so sincere and genuine. They acted true on and off the camera, they are just being their selves and that's why INSPIRITS love them.
Remember when the boys got drunk? But instead of being in the wild or doing some unnecessary stuff that might ruin their career, they turned into a drunk baby! People say that you will see the person's true colors when they are drunk, and INFINITE did become a baby!
They are drunk but still so cute. Accompanied by their managers out of the place, they acted as a cute and baby boyfriends who wanted to talk with INSPIRITS, and by seeing that video, I've realized that I really stan the right and best group.
INFINITE already celebrated their decade and will face the upcoming years with the members and of course, with their fans. I hope we could be with them for more years and looking forward to their solo and group projects!
These 11 reasons are not enough to categorize how good and amazing INFINITE is because we are never-ending. The never-ending friendship and love within the fandom are what keeps everyone going.