INFINITE's Sungyeol reunites with INFINITE's leader Sunggyu on Vlive following his official military discharged
INSPIRITS! INFINITE's Lee Sungyeol and Kim Sunggyu are back!
Lee Sungyeol who is also known as Choding Yeol by the fans has been officially discharged from the military yesterday, October 27, and celebrated it with INSPIRITS along INFINITE's leader Sunggyu on Vlive.
The said live lasted for an hour in which the two idols talked a lot of things and like the usual, they were goofing around that made INSPIRITs even more happy to see them reuniting.
Sungyeol initially left the military camp on October 4, early than his scheduled military discharge due to COVID19 protocols, but his status still remained as it was and officially tagged his discharge yesterday.
Being away from the society for almost two years, Sungyeol shared on the live that he felt the awkwardness and now tries to get along with it again.
When asked about Sungyeol if he missed his family, he replied, " The moment I went in I missed everyone and not just my family. "
Sunggyu asked if he missed him then the latter commented he missed his hyung every time he did something, and he would thought if Sunggyu really did it.
There was also a scene where Sunggyu reached over to get the food in the table but Sungyeol interrupted him, "I'm talking and you're eating?" and started bickering in a jokingly manner.
Moreover, when the two asked when is the halloween, Sungyeol also shared that Daeyeol (his brother) called him if it is okay to cosplay him on halloween; Sungyeol on the other hand, can also cosplay his brother and join Golden Child.
In the other part of the live, Sunggyu hoped that the rest of the members were healthy, then Sungyeol asked when will they be able to see each other again.
Sunggyu replied, "It is hard because one of the members has not enlisted yet."
As of now, the rest of the members, Sungjong and Woohyun are still fulfilling their military duties while Dongwoo recently confirmed his military leave on October 23 and will be officially discharged on November 15.
In addition, Myungsoo hasn't enlisted yet and currently working on his upcoming historical drama, Secret Royal Inspector that is scheduled to air this coming December.
How's your heart, INSPIRITs? In no time, INFINITE will be complete again serving us their undeniable and worth-gushing talents.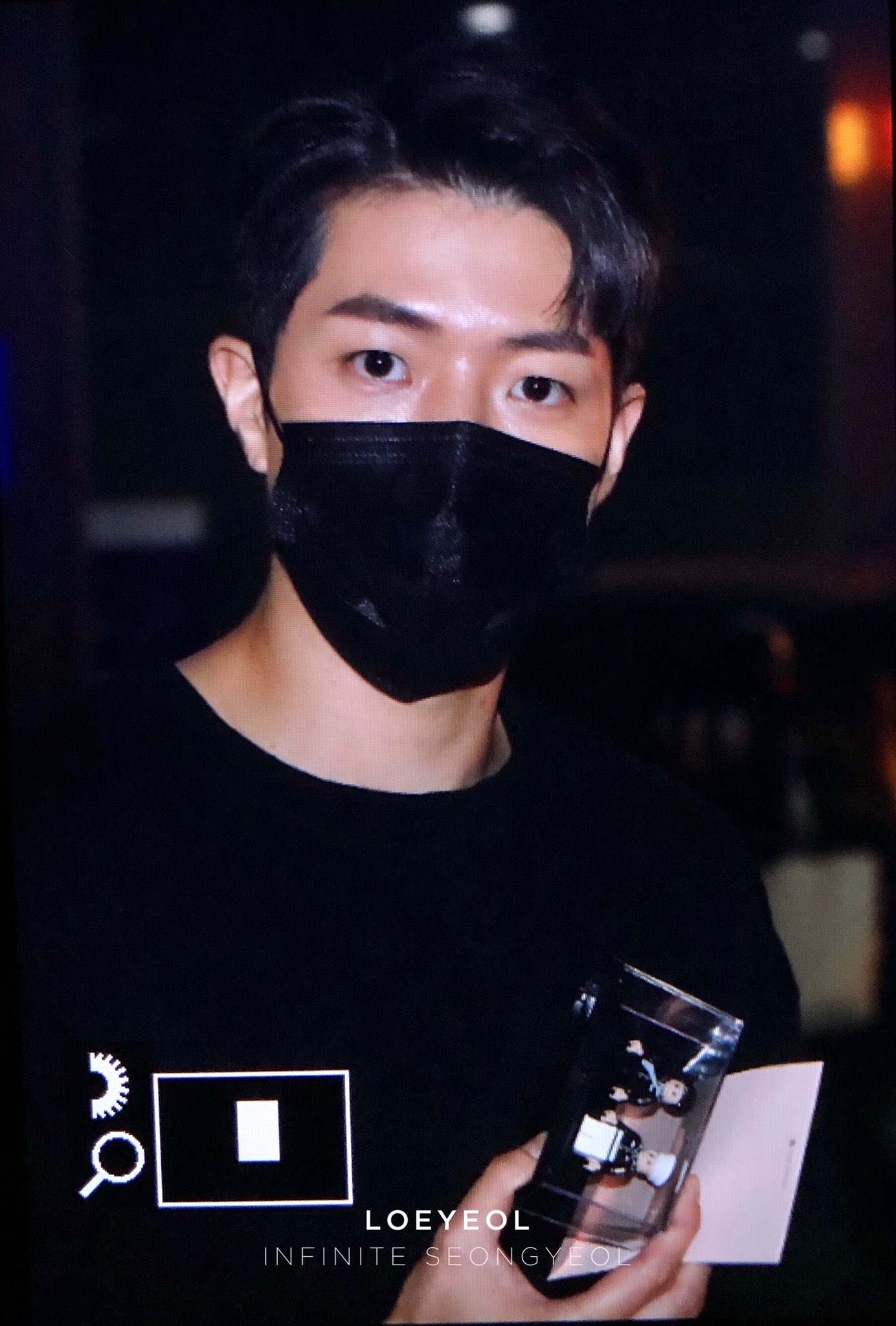 Watch the Vlive's replay below: