Attending a concert and watching your favorite artists performing right in front of you is an awesome experience in itself. But have you ever wondered how it feels like to fangirl over your favorite Kpop artists while sitting beside the fist lady of the Republic of Korea? And not just to sit beside her but to actually meet her and briefly talk to her!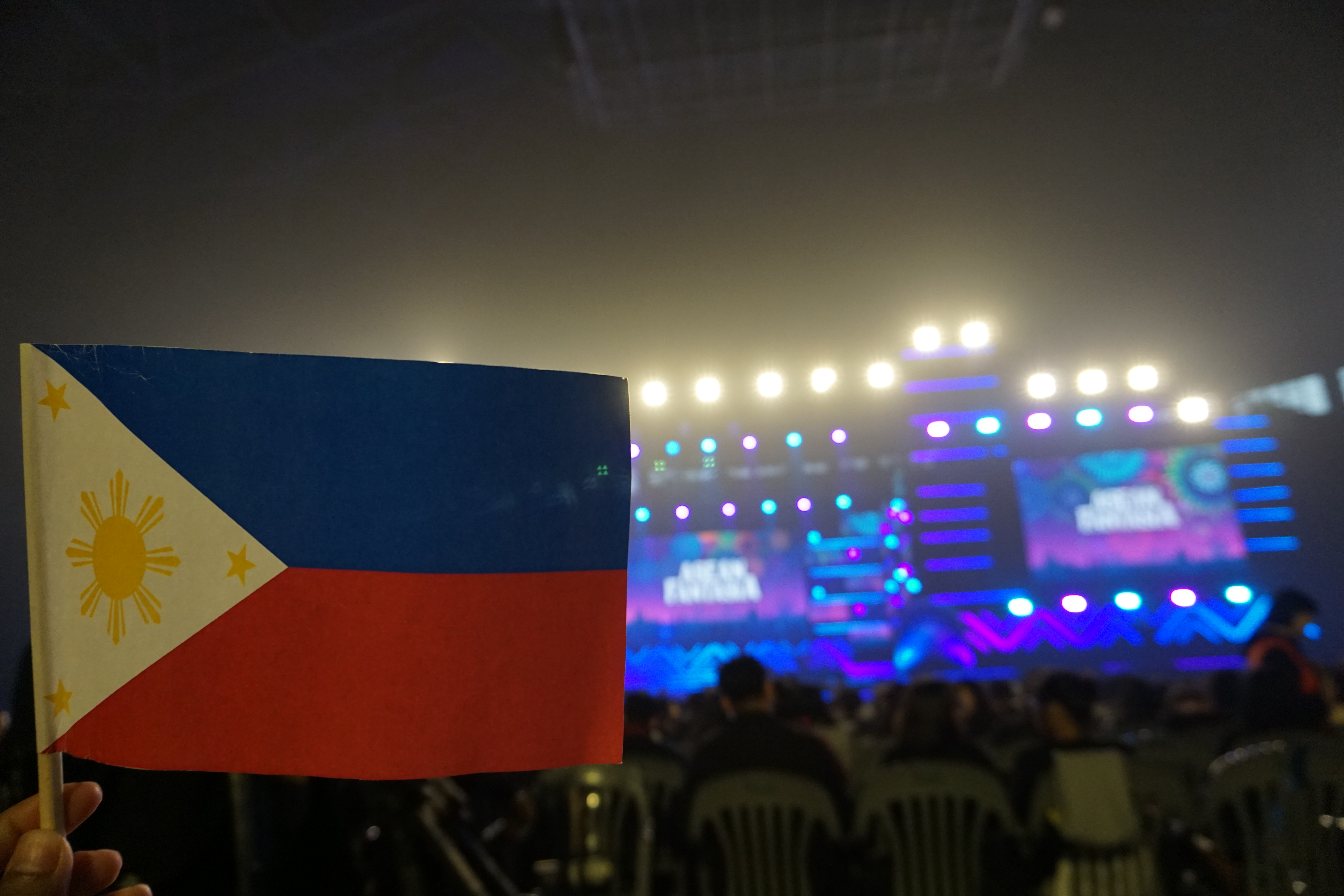 I have been to a lot of concerts in South Korea and I must say that the ASEAN Fantasia concert held in Changwon Velodrome in Gyeongsangnam-do Province last November 24, 2019 was one of the best. Thanks to Korea.net for giving me an opportunity to represent Korea.net and my country, Philippines, at the ASEAN Fantasia Concert. This concert was part of the ASEAN-ROK Commemorative Summit held in Busan from November 25 to 26.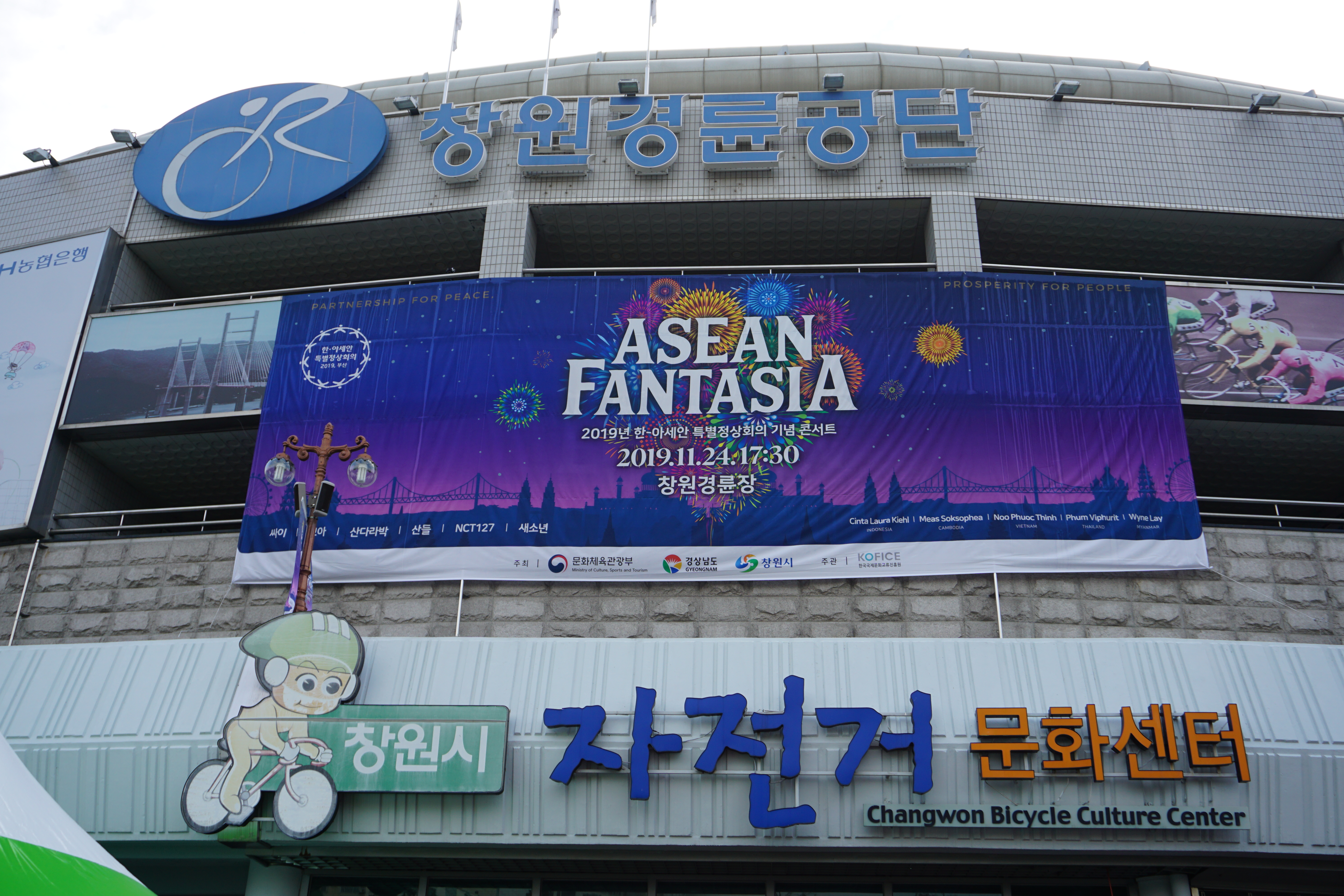 I may have had to travel for 5 hours (one-way) from my school dorm to the concert venue but it was all worth it. I arrived in the venue few hours before it started and saw how organized it was even from the ticketing and lines outside of Changwon Velodrome. Before going in, I was also able to meet fellow Filipinos who are currently living in Changwon.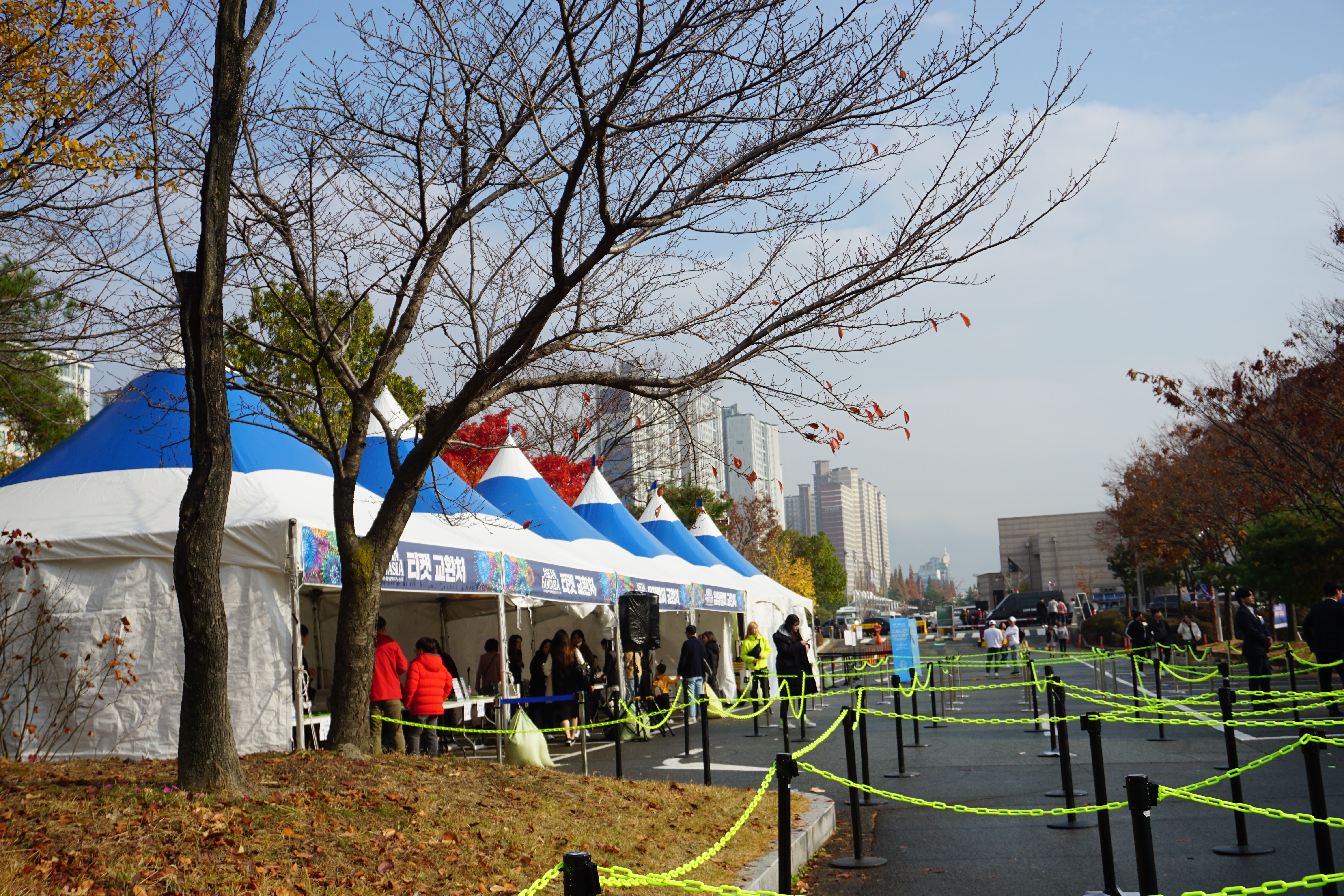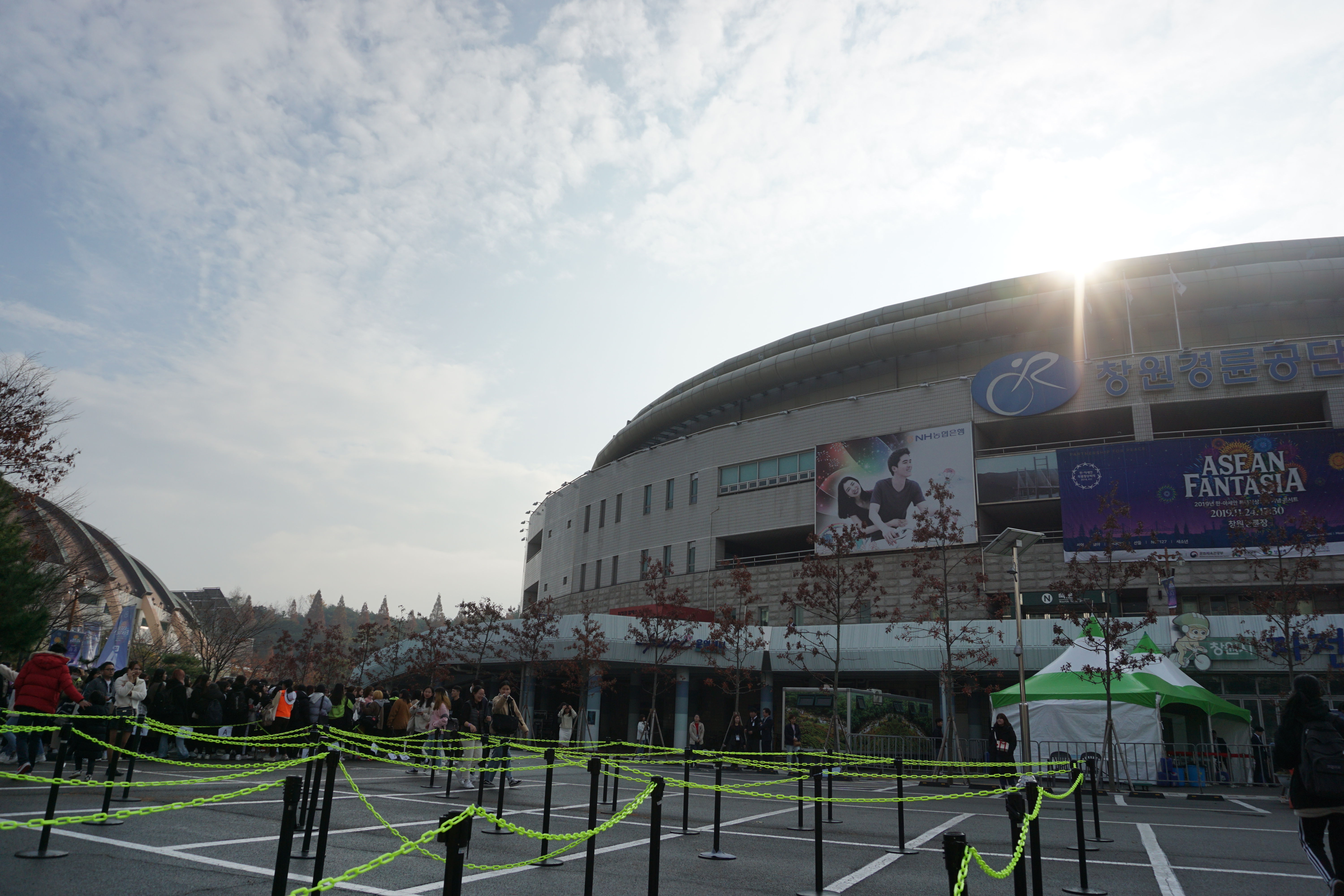 When I was told that I would be included in the VIP guest list of the event, I couldn't  believe it at first until I arrived at the venue and went through the security measures for the VIP guests. VIP seats were few meters from the stage but we still had a good view and we could clearly hear the cheers of the crowd during the performances of different artists from ASEAN-ROK  countries.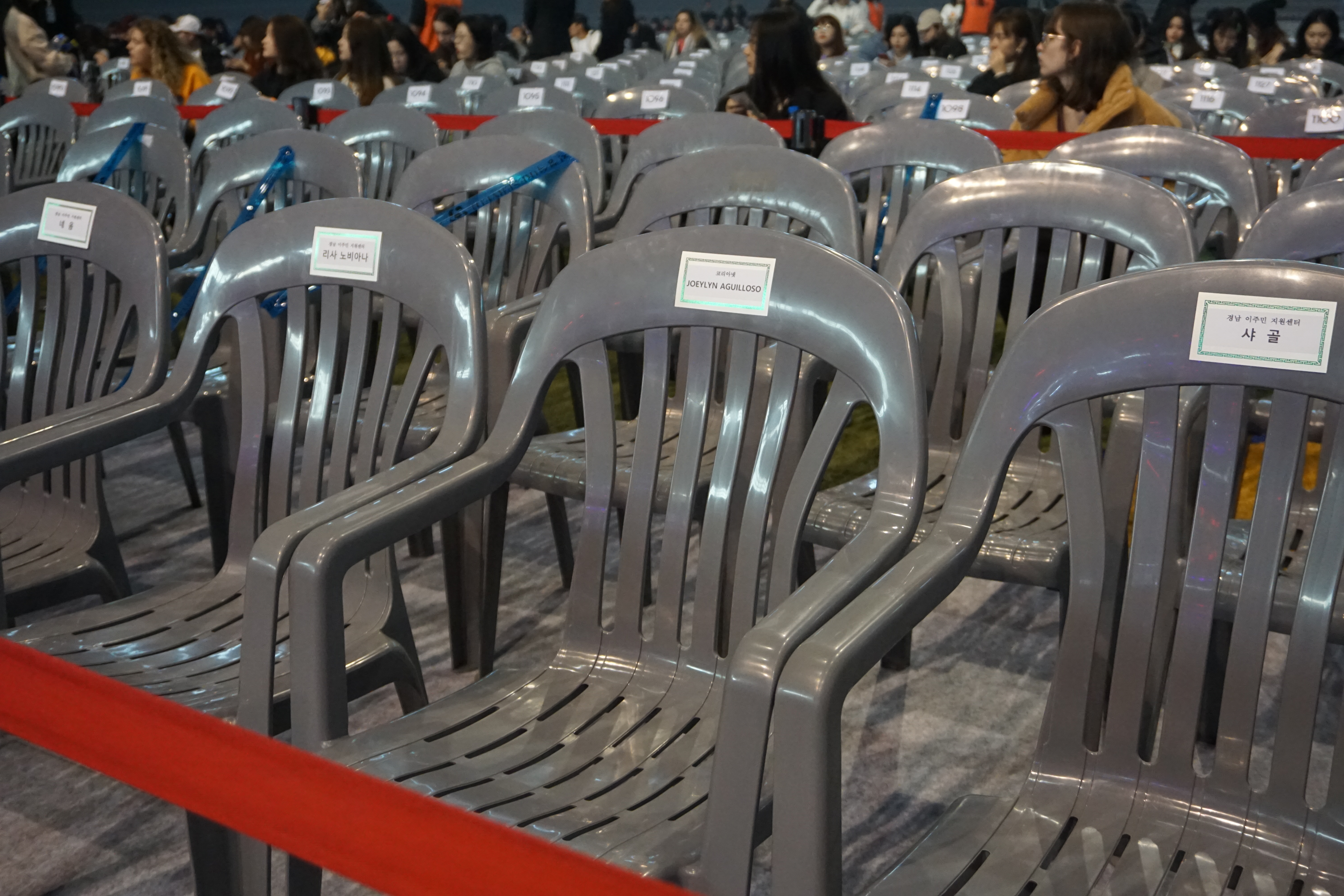 While waiting for the concert to start, they played the music video of the theme song of ASEAN-ROK Commemorative Summit "Side by Side" performed by several Korean and ASEAN artists. It was such a proud moment for me because a fellow Filipino, Darren Espanto, was part of that song. And it was even more special because my most favorite Kpop artist was also in it.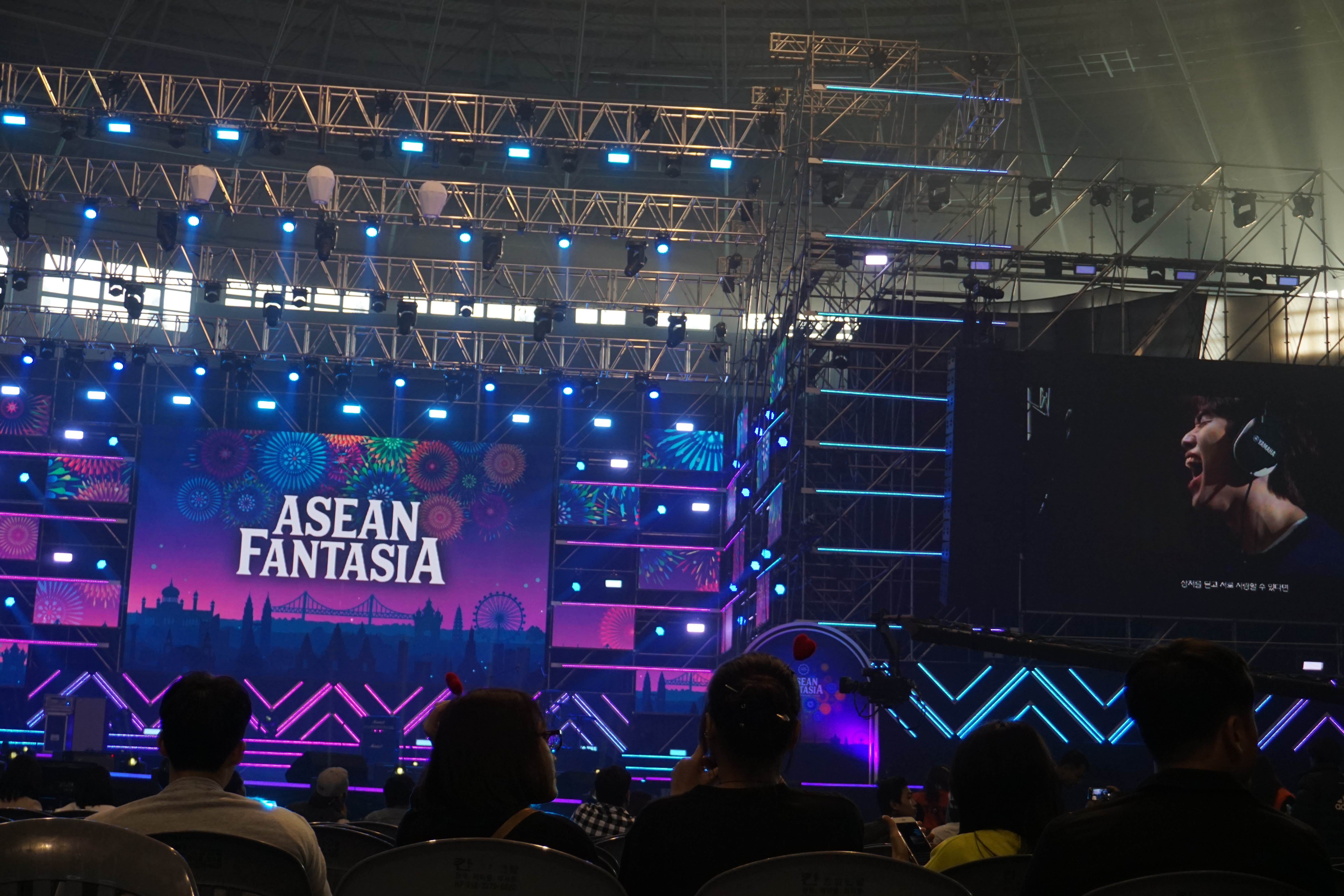 The concert was hosted by Korean artists Sandara Park, who is also famous in the Philippines, and B1A4's main vocalist Lee Sandeul. The crowd cheered for them including me since I've been a big fan of them for years.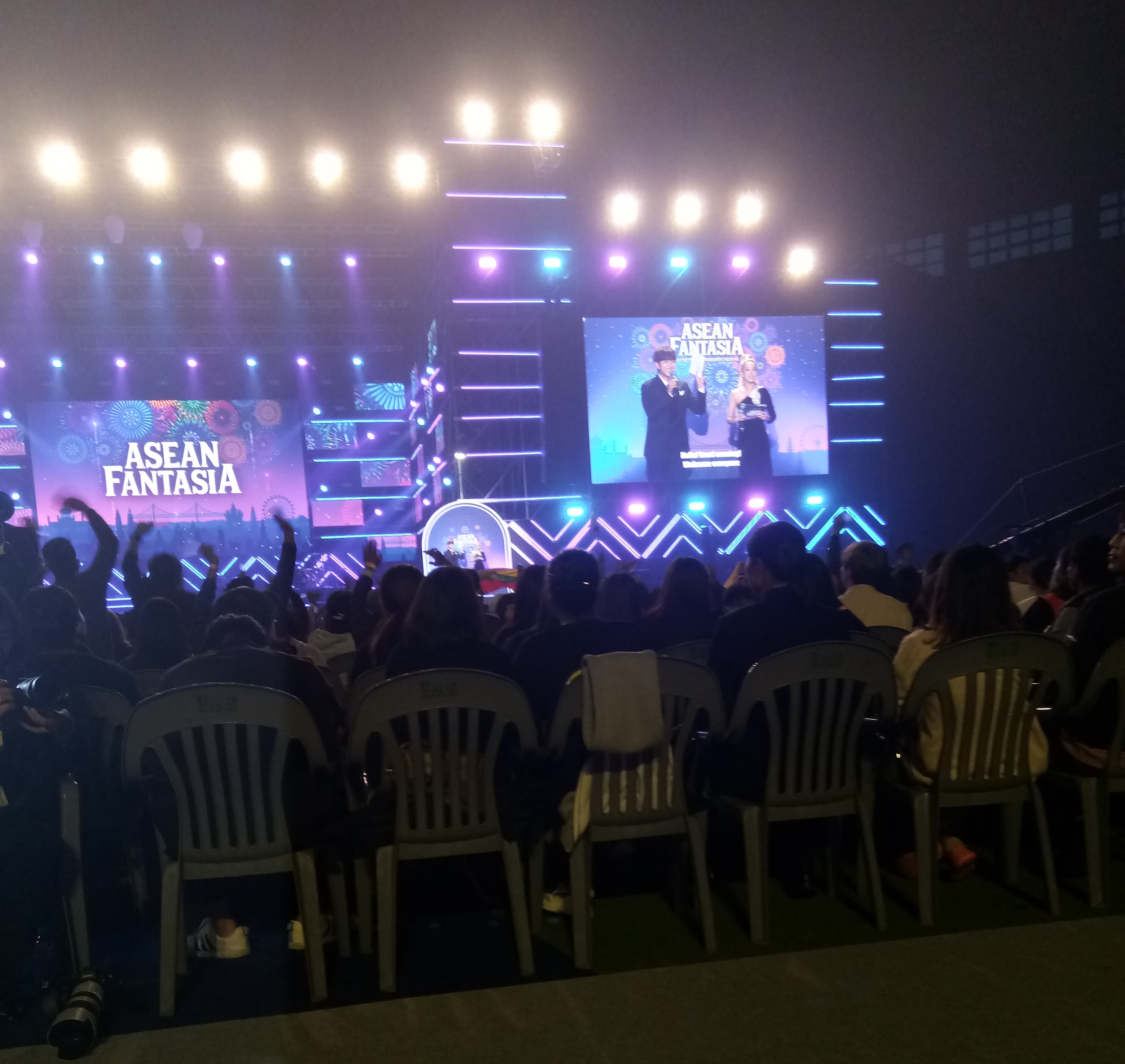 Shortly after, Republic of Korea's First Lady arrived in the venue. I actually had no idea where she will be seated until I saw her getting closer to where I was. Then it dawned on me that we were just two seats apart! A staff from Korea.net who was watching the concert's live coverage even sent me a photo.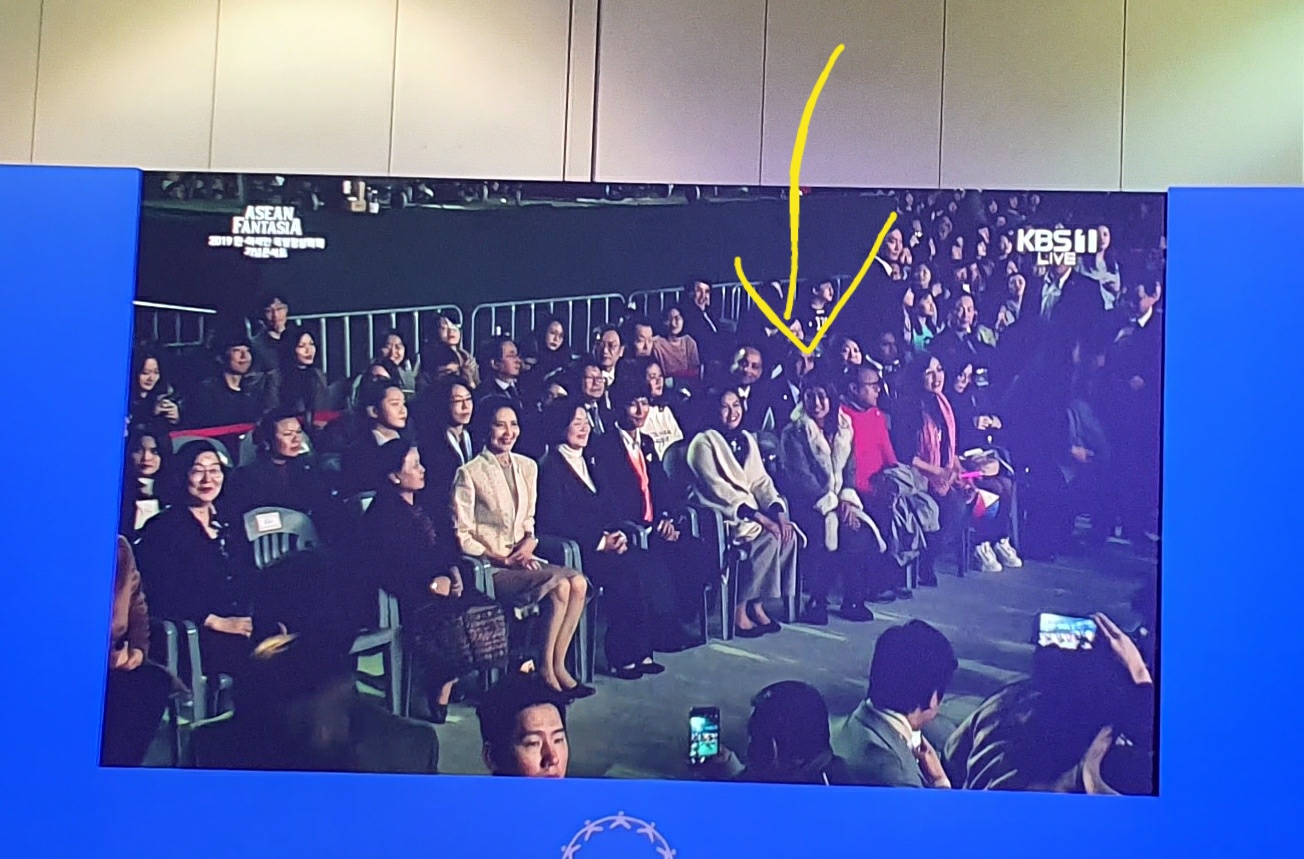 To say that I was starstrucked meeting the First Lady is an understatement. I was able to shake her hands and say my greetings too. Although that moment wasn't fully captured by the live coverage, it will remain in my memories for a long time. Being a Korean culture enthusiast, it was such an honor to be in the same event with Korea's first lady. She was also accompanied by Narapon Chan-o-cha, the wife of Thai Prime Minister. The VIP section was also filled with key leaders and community leaders of  Gyeongsangnam-do Province.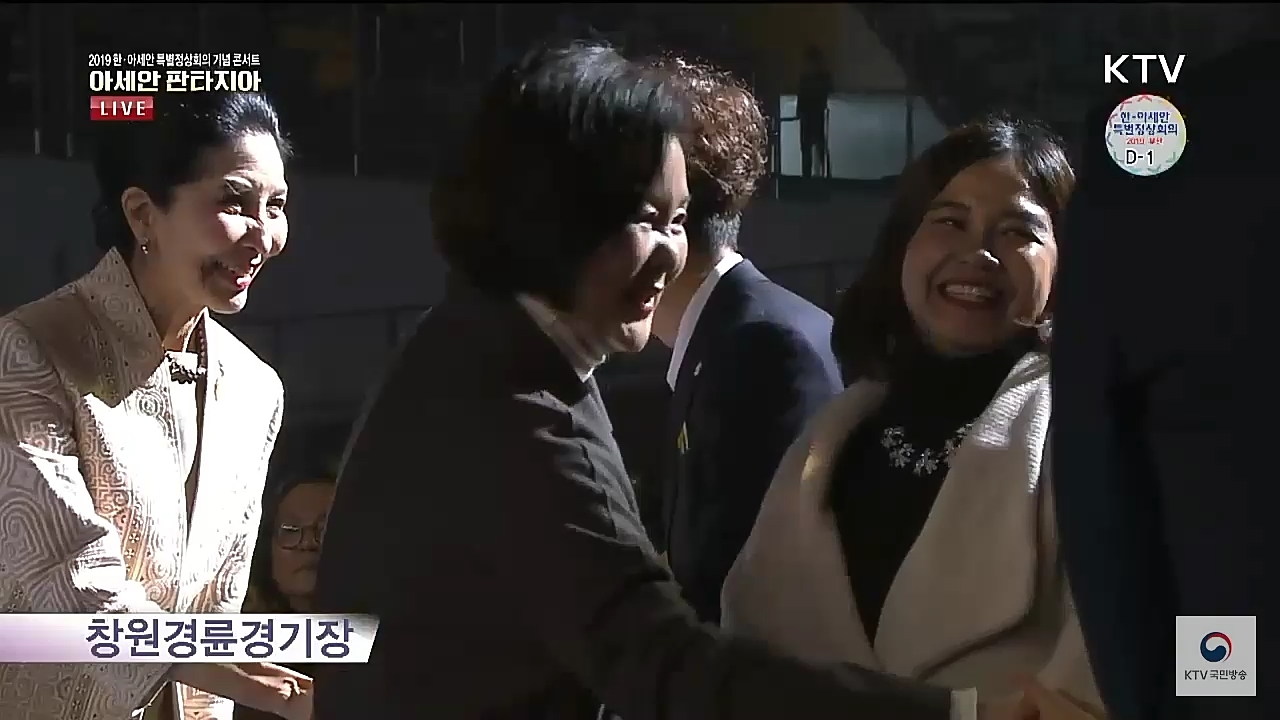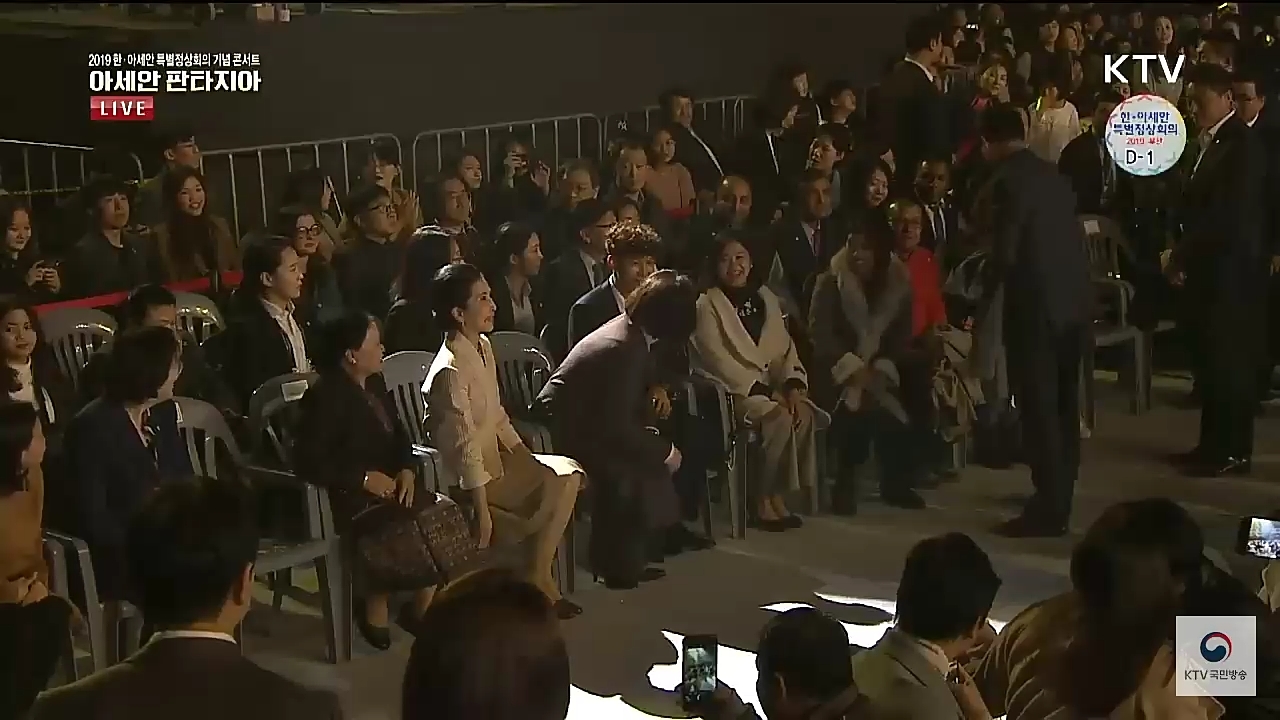 Minister of Culture, Sports and Tourism, Park Yang-woo, gave his opening remarks. He said that he hopes everyone to share the culture of Korea and ASEAN countries through music.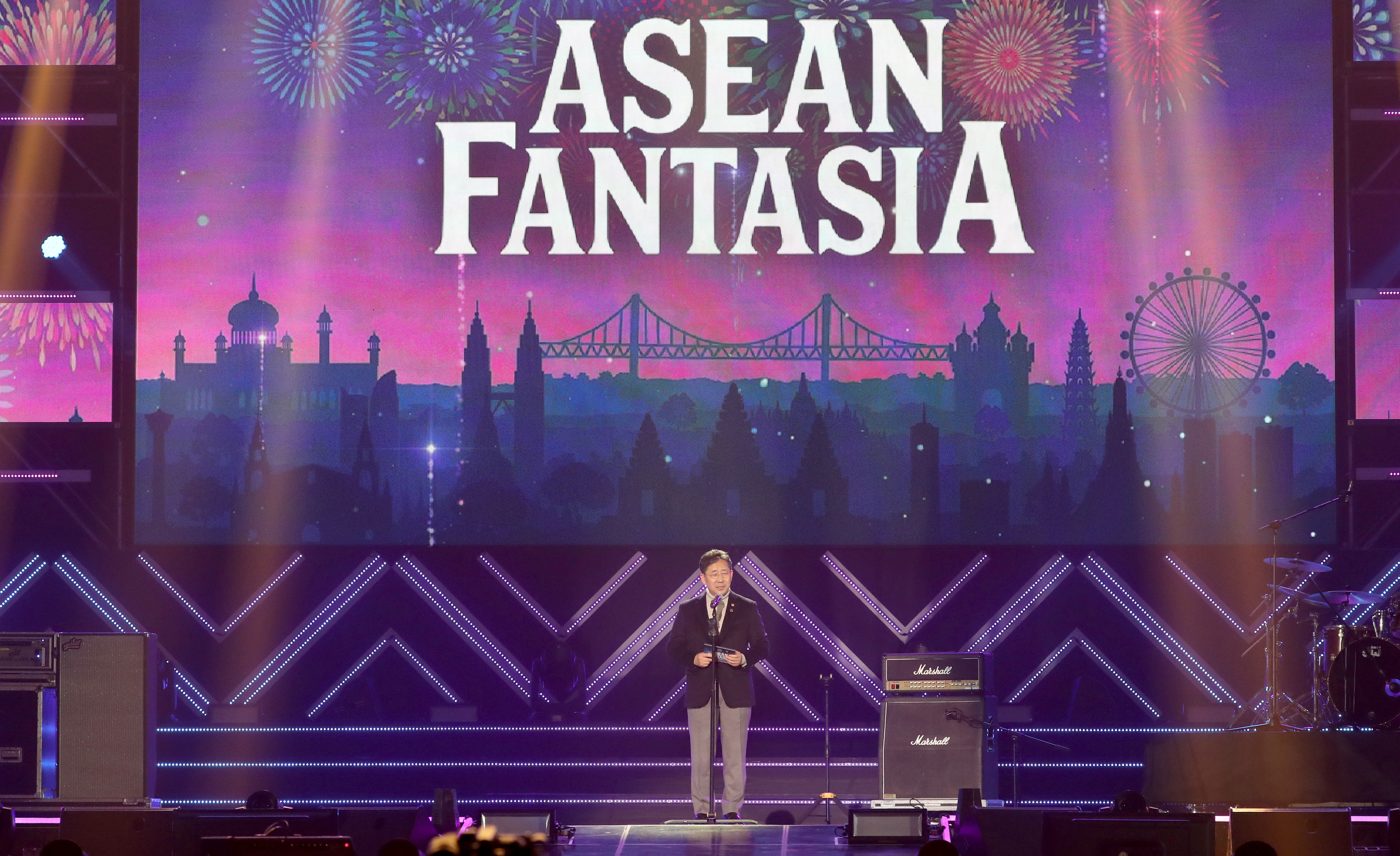 There were solo performances and stage collaborations by Korean artists such as Psy, BOA, NCT127, Sandeul, Se So Neon and ASEAN artists from Thailand (Phum Viphurit), Cambodia (Meas Soksophea), Vietnam (Noo Phuoc Thinh), Myanmar (Wyne Lay) and Indonesia (Cinta Laura). You can watch the full video coverage here:
Personally, the highlight of the concert for me was when they performed "Side by Side" live because it united everyone in the concert to sing a song that speaks about standing side by side. As its lyrics says, "You can be the light shining the world so fly the sky like a bird. I will be the one right by the side cause we can do this with love." You can watch the music video below:
It was also a test of how calm I could be because never in my life had I imagined that I would fangirl over my most favorite Kpop artist (B1A4 Sandeul) beside Korea's first lady. It was indeed a memorable experience being a Korea.net Honorary Reporter.