Dress up like IU in Hotel del Luna with vintage clothes at Jeonju Hanok Village
Have you seen IU's fashion style in the K-drama Hotel del Luna? Does her wardrobe inspire you to do power dressing in vintage style too? Make it come true at Jeonju!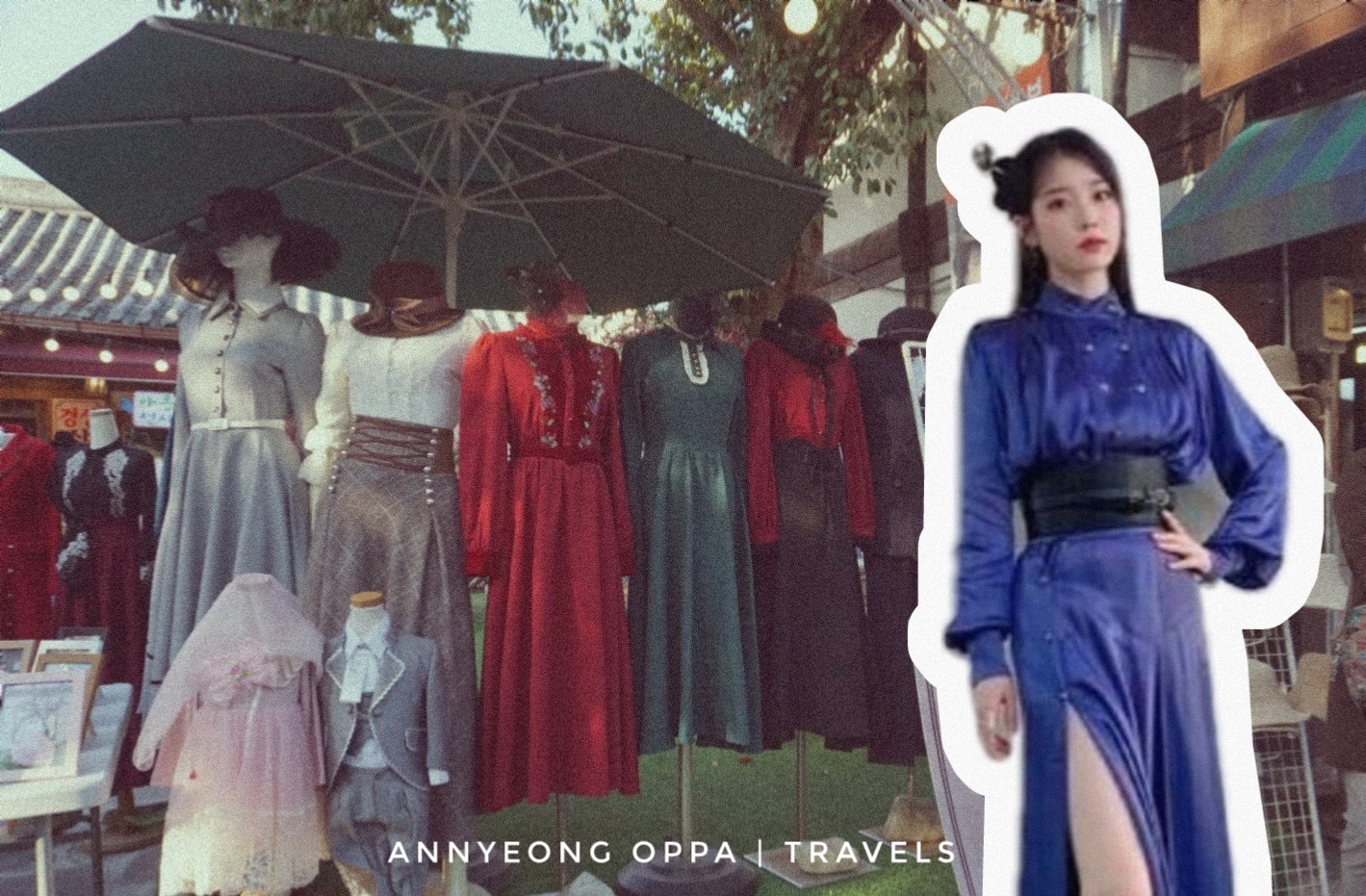 Jeonju is the capital of North Jeolla Province in South Korea. It is the birthplace of the famous traditional Korean food Bibimbap. It is also known for its Hanok Village. Even though the rest of the city has already been developed, Jeonju Hanok Village is able to retain its historical charm and traditions. Nowadays, it has become a favorite tourist spot among Koreans and foreigners visiting the city.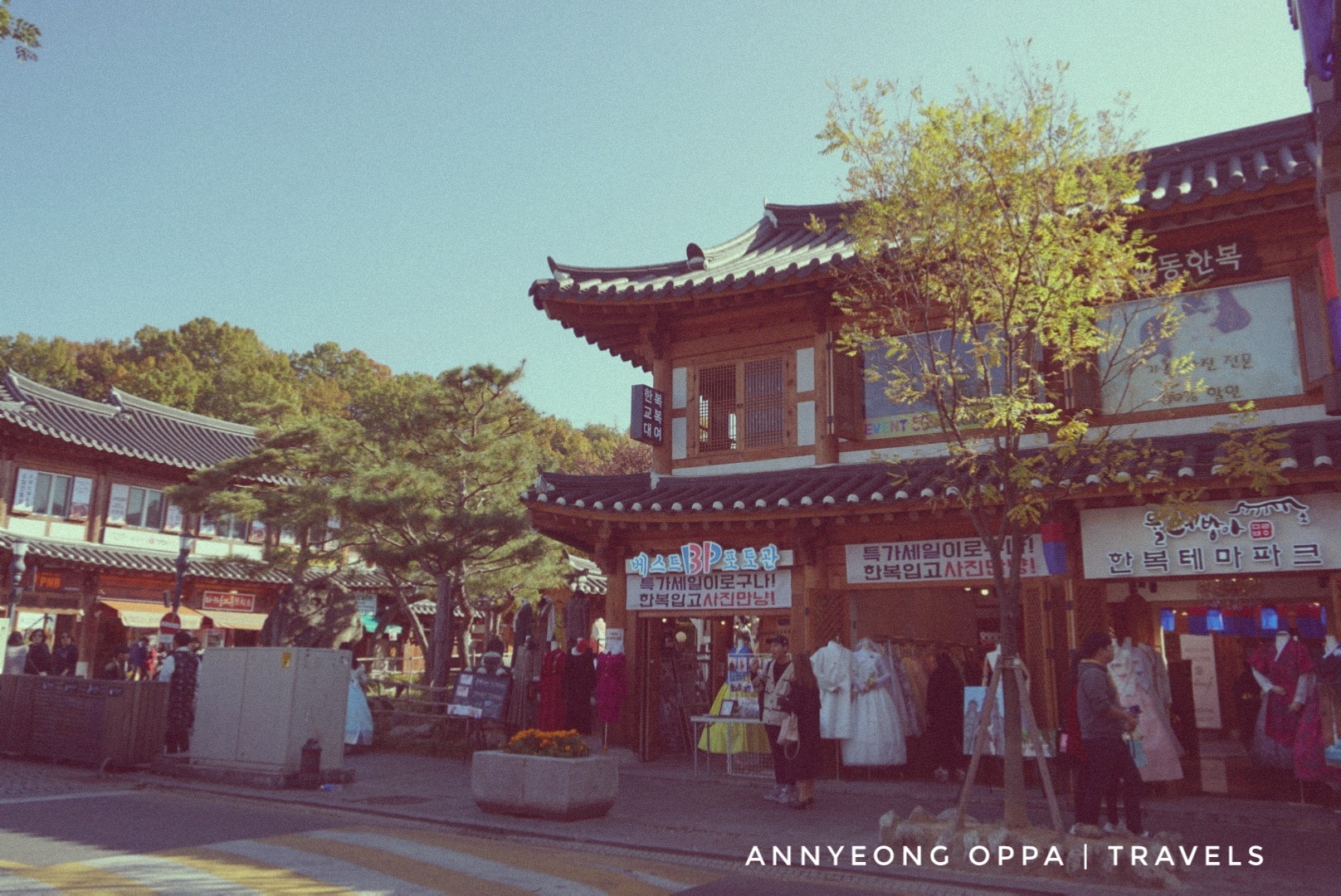 You can find several restaurants, coffee shops, souvenir shops and street foods inside Jeonju Hanok Village. One of the most exciting part of visiting this traditional village is to be able to immerse yourself in the past by wearing traditional Korean clothes (hanbok) or old Korean uniforms (gyobok), or try the latest trend of wearing vintage clothes also known as "Gyeongseong Uibok". It is the outfit the people used to wear in the late 19th century to early 20th century.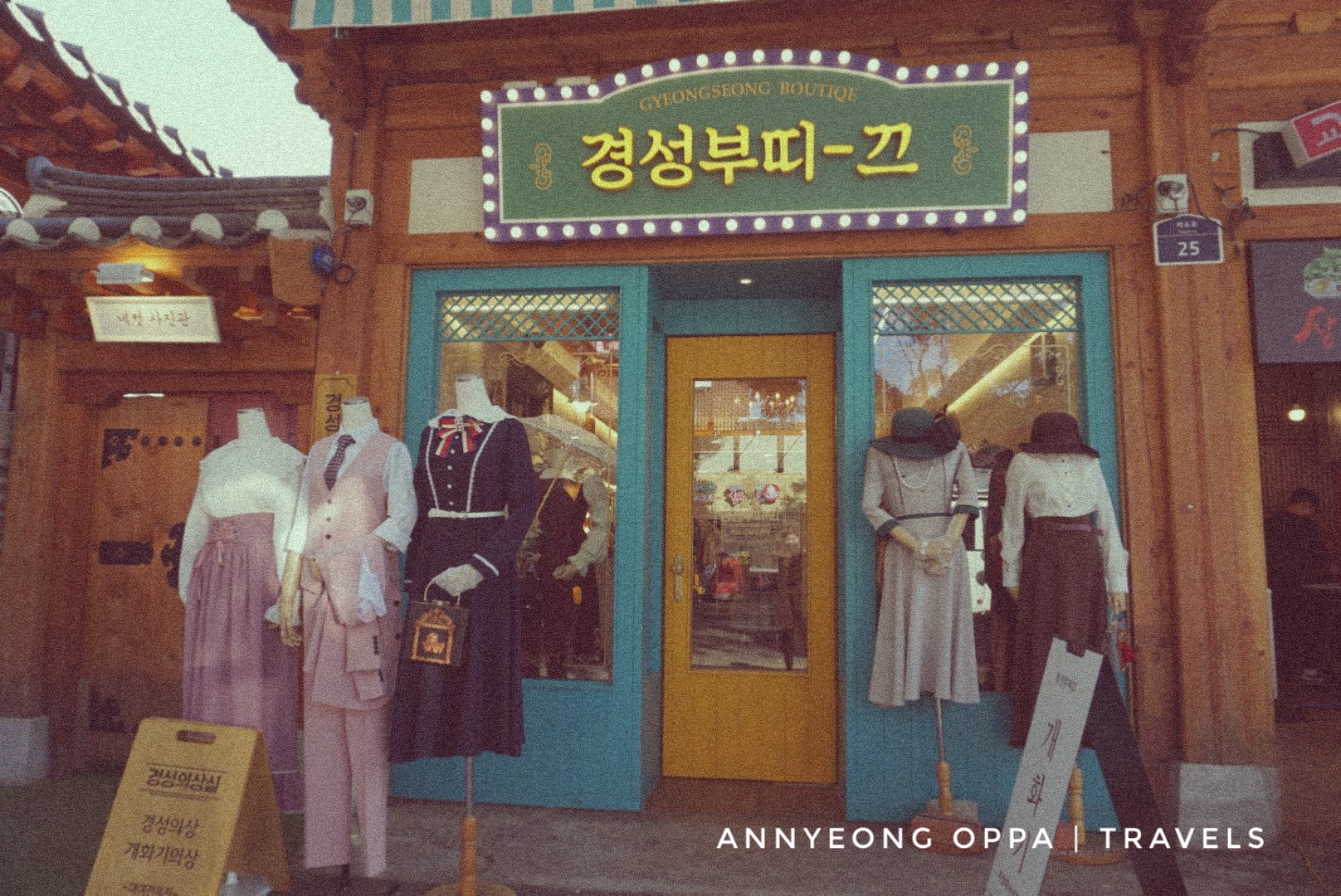 Gyobok rental is 15,000 to 20,000 KRW for two hours while Vintage Clothes rental is averaging from 20,000 to 30,000 KRW for two hours. The rental fee increases if you add more accessories such as bag, hats, shoes, etc. If you do not want to roam around the village while wearing those rented clothes, you can just have a photo shoot at a studio for around 5,000 KRW. The clothes are so fashionable and will really make you feel like you're living in the old era. They also have clothes for kids so it will be a perfect family bonding and souvenir while going around the traditional houses in the village.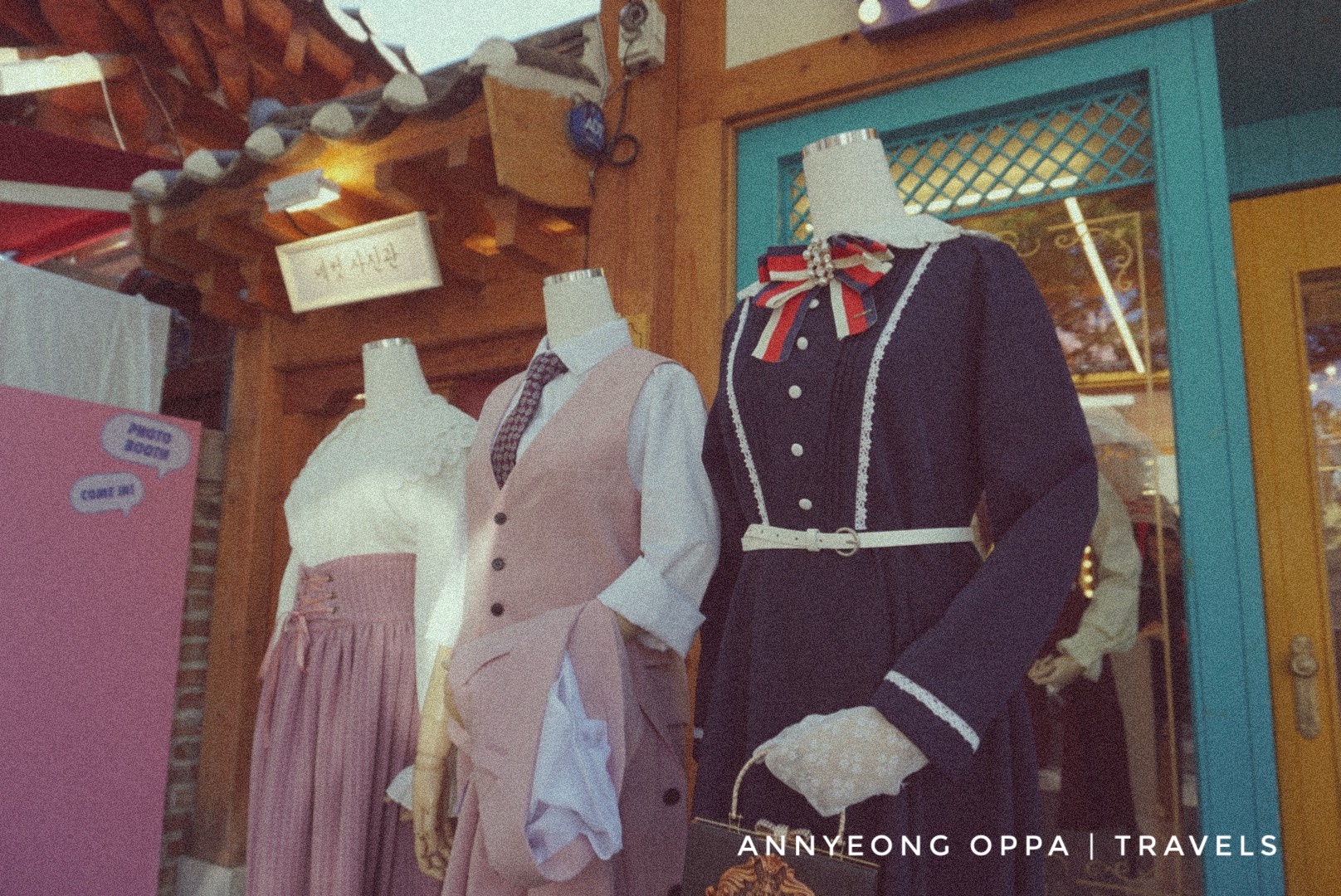 Afterwards, you can relax in a nearby coffee shop or restaurant with a breathtaking view like this: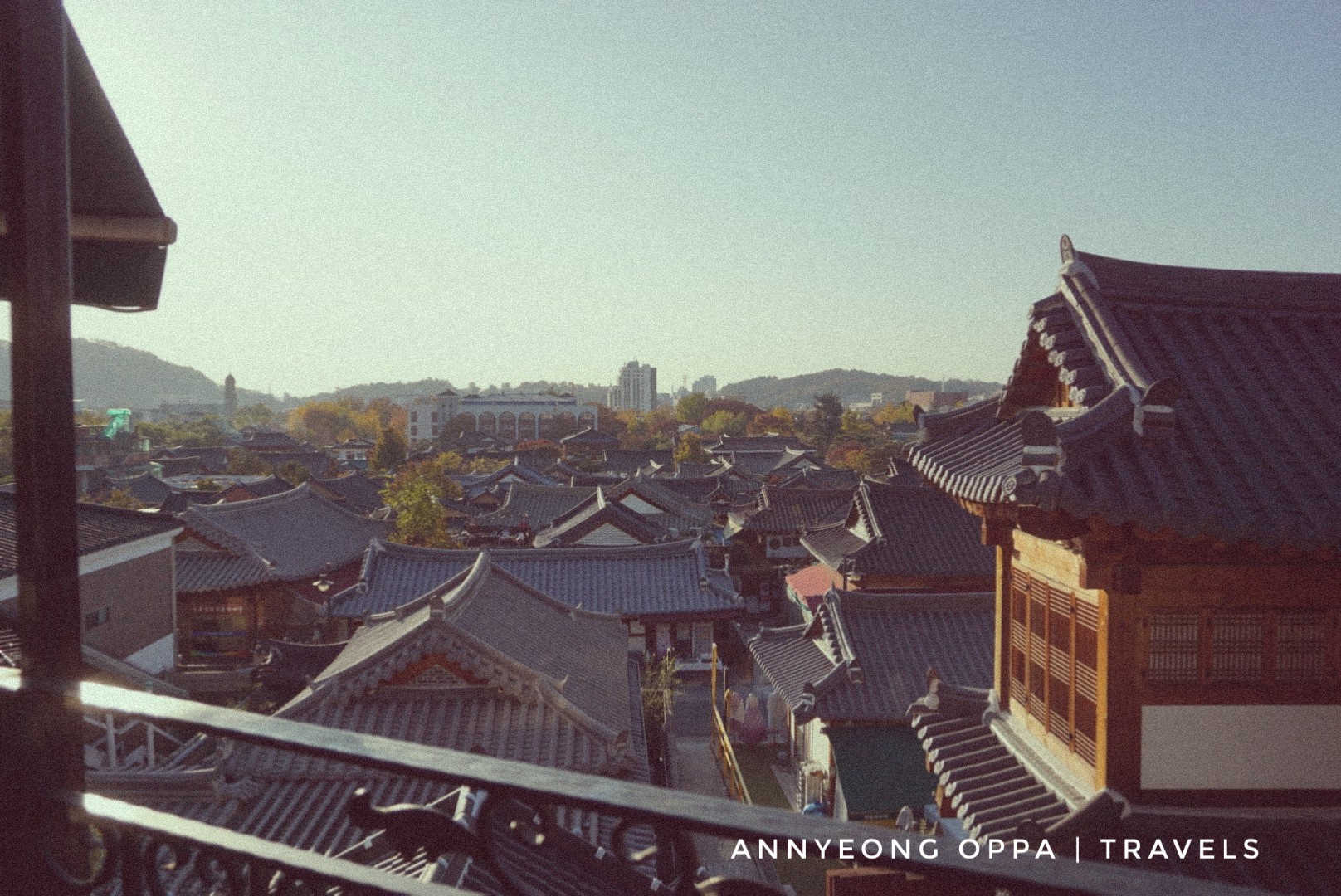 How to get here:
Via Local Bus:
1. From Jeonju station, take Bus No.12, 60, 79, 109, 119, 142, 508, 513, 536 or 542. Get off at Jeondong Cathedral (Hanok Village) bus stop.
2. From Jeonju Intercity/Express Bus Terminal, take Bus No. 5-1 or 79. Get off at Jeondong Cathedral (Hanok Village) bus stop.
Via Taxi:
Approximately 15 to 20 minutes from Jeonju station or Jeonju Bus Terminal.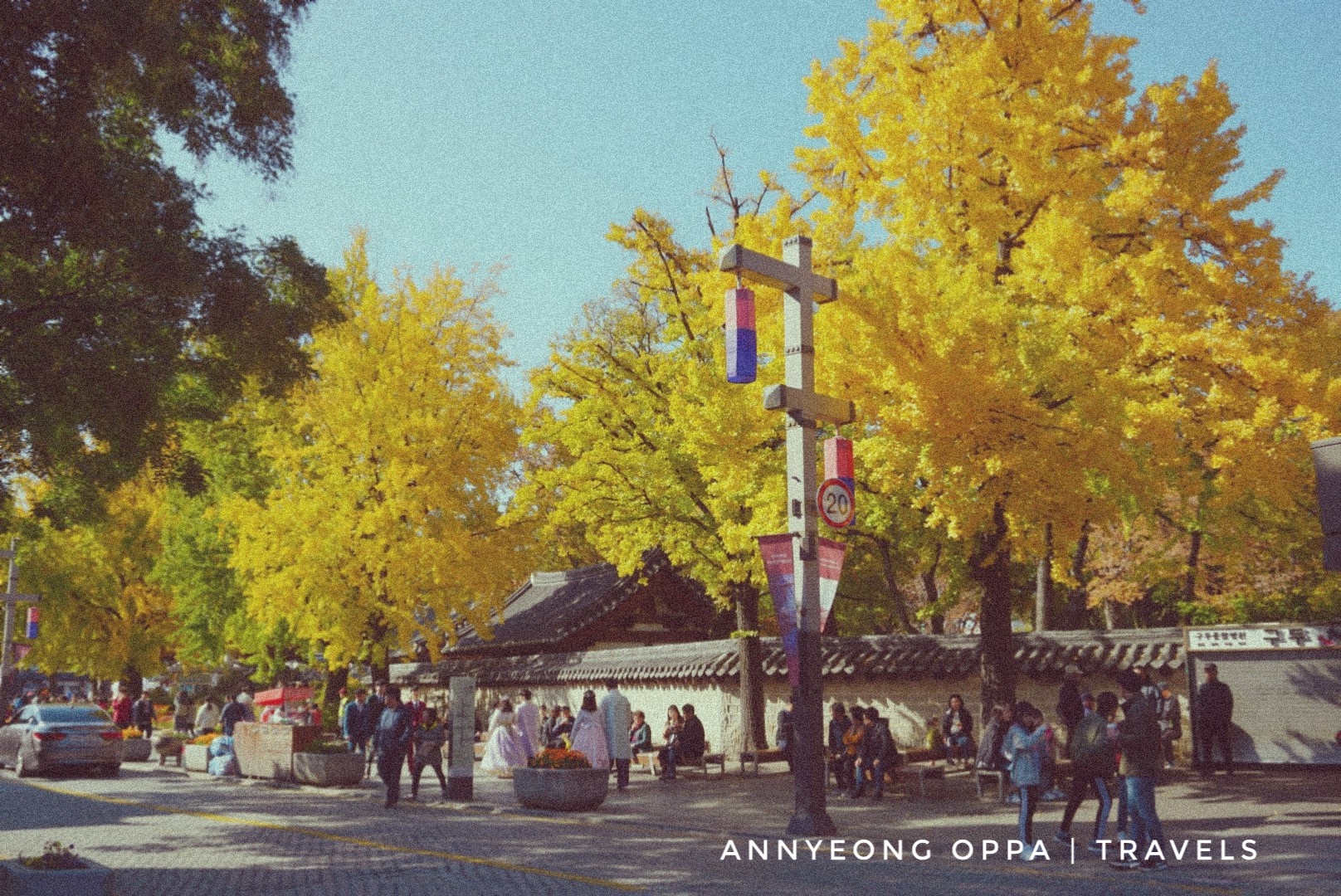 Jeonju is just approximately 2 hours 40 minutes away from Seoul via bus and 1 hour 50 minutes via KTX. So if you want to experience something new in South Korea, consider visiting Jeonju!