Disclaimer: All written in this article is solely from the views of the writer. No spoiler content.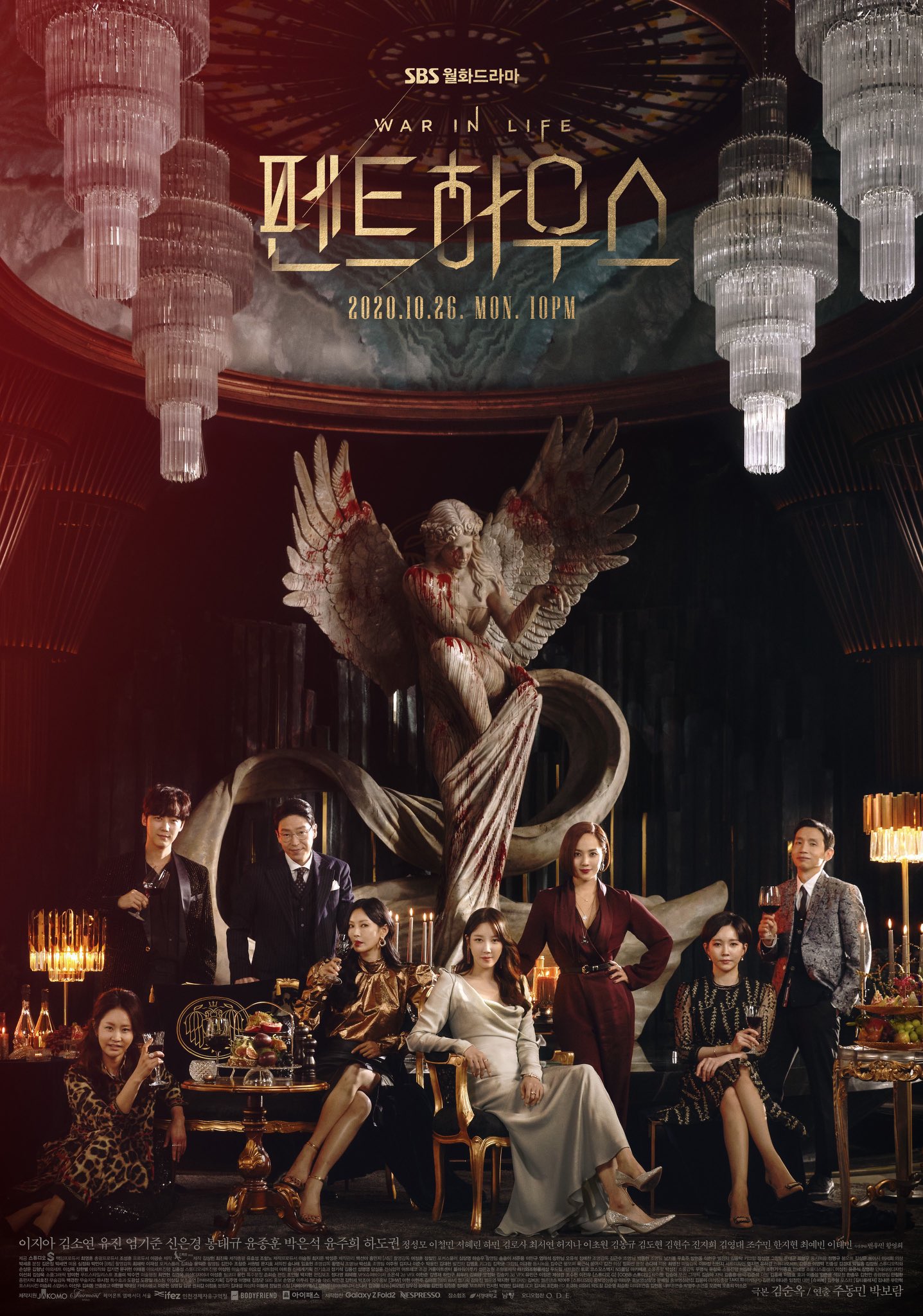 Having this kind of drama to watch wherein you've got to feel different trembling and agitating emotions is surely to be looked forward to. Every episode left you in awe and challenged your emotions not knowing what will happen next.
SBS' The Penthouse with a total of 21 episodes has a packed-up genre and intriguing plot. It tackles the issues of some families — the way on how they raised their children and managed their education, and the issues of adults when it comes to competition, revenge, cheating, and staying in a relationship even if there's no love to begin with.
Other than that, fame is also present. Those powerful and evil individuals will do anything just to protect their names and gain more power even if it results in hurting someone. Worst case scenario is they are willing to murder innocent lives just for the sake of their personal gain.
One word to describe the whole season 1 is that would be frustrating. As stated above in the overview of the drama, it is really frustrating to watch knowing the bad deeds of the characters yet they are still brave and entitled to do more wrongs. Upon watching it, you think that the good ones will now succeed but another plot twist happened and you really don't know what would be next.
The drama will mess up with your temper and eventually tests your patience. Thus, even if you are frustrated, you tend to watch the upcoming episodes wondering what will transpire and how will the revelations go on.
In addition, The Penthouse also has star-studded casts who amazingly and perfectly portray their characters. The roles really suit the casts mainly Shim Su Ryeon (Lee Ji Ah), Joo Dan Tae (Uhm Ki Joon), Cheon Seo Jin (Kim So Yeon), and Oh Yoon Hee (Yoo Jin). It is like they have been truly possessed and living with the character they played.
Not just the main casts, but also the other casts in the drama took their part commendably. From the housemaid, bodyguard, children, and the teachers' roles. No wonder why this drama already received an award and maintains its highest rating record in South Korea and worldwide scope.
Hence the end of season 1, viewers are looking forward to season 2 that would be aired this coming February. These questions keep on playing, addressing what will happen now to the people in Hera Place and how will this game be ended?
Let us wait and see!