Bbangya Music Festival (BMF) is the first ever music festival that would set up this 2021!
BMF released on January 4 the official line-up of the K-pop boy and girl groups who will perform on the said paid festival.
Five astounding groups namely MONSTA X, AB6IX, ITZY, Rocket Punch, and Golden Child were all confirmed to perform on the 2021 Bbangya Music Festival that will be held via online on Saturday, January 16 at 3pm KST.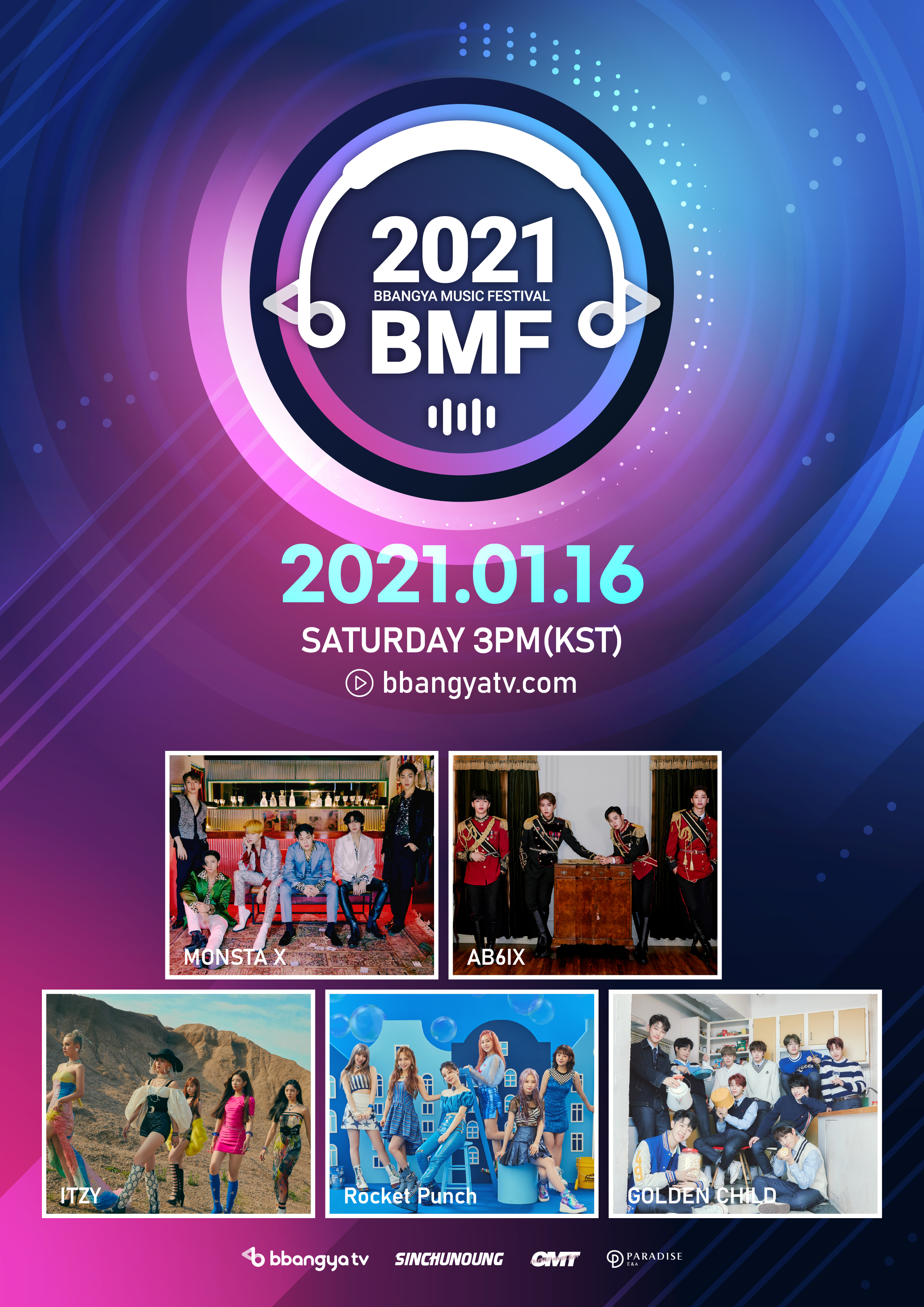 Moreover, on how to purchase the streaming tickets, check the posts below:
For all Filipino K-pop fans, you can buy your tickets in CDM Entertainment website, in partnership of BbangyaTV. Please, click here.
Is your favorite group included in the line-up? Let us watch and enjoy!