Discovering Super Songs at the SBS Super Concert in Gwangju
SBS Super Concert held last April 28, 2019 at Gwangju, South Korea was a success! KTO Manila gave us passes for the event and we sent 3 representatives to the concert. Sharing with you their unforgettable experiences.
In the span of almost two years of listening to their music and following their journey, I've managed to see BTS twice in their Love Yourself tour in Asia. But when KTO Manila and The Annyeong Oppa gave me the opportunity to see them again, this time at the SBS Super Concert in Gwangju, I knew I can't say no to that.

Meryl (Annyeong Oppa's Representative)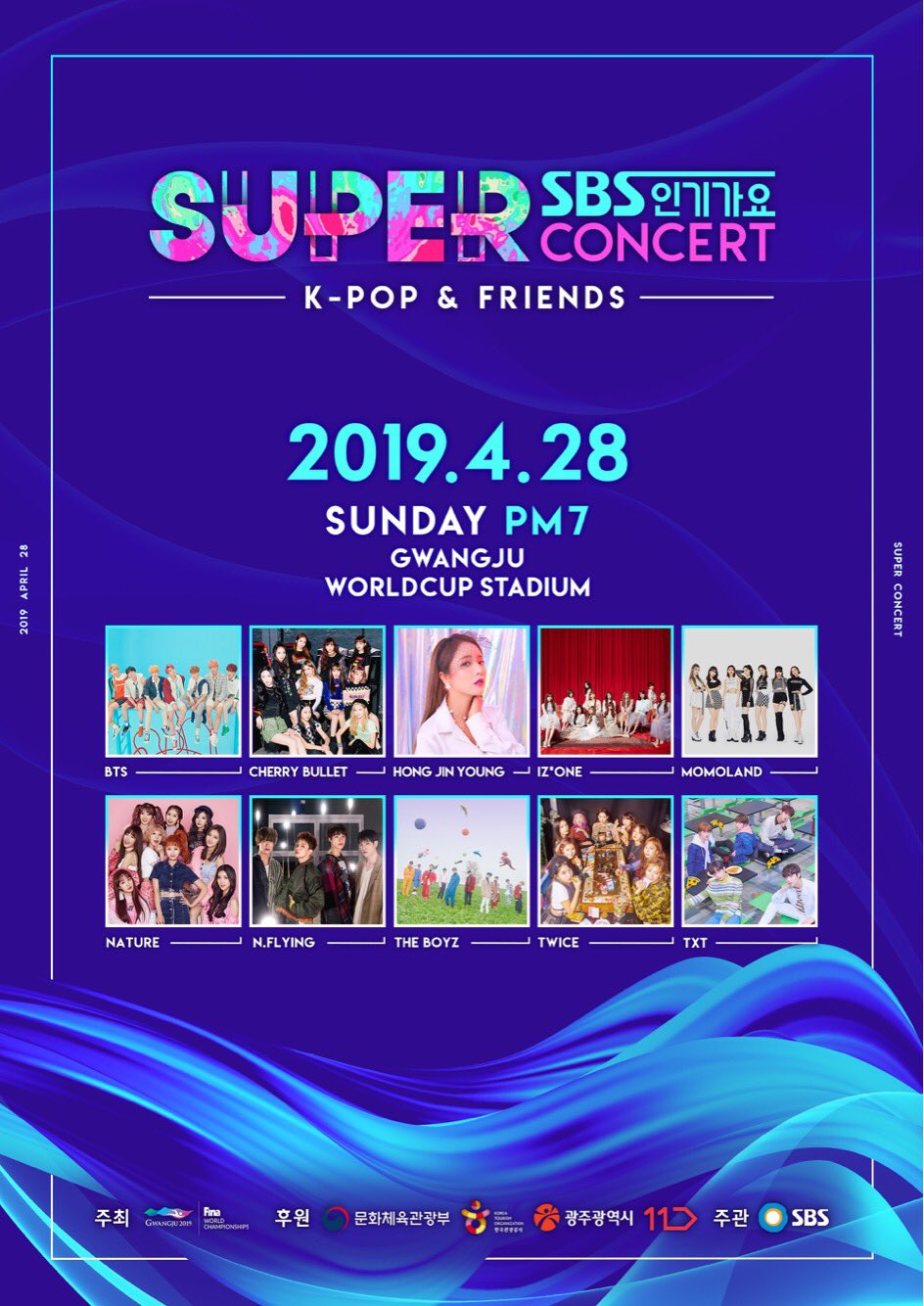 Our representatives arrived at the site greeted by a ton of K-pop fans who were there to support their fave artists: Cherry Bullet, Nature, The Boyz, IZ*ONE, TXT, N. Flying, Momoland, Hong Jin Young, Twice and BTS. Armed with their light sticks, they got ready to have fun on the coming performances!
Opening the concert were the rookie girl groups Cherry Bullet and Nature:
Next up is the 12 member boy group The Boyz with their songs Bloom Bloom and Keeper:
IZ*ONE, coming off from last year's Produce 48, performed the catchy Violeta and Up:
TXT went onstage next, with their latest drop Cat and Dog and their debut single Crown:
Time for something sweet and acoustic! Serenading the crowd was N. Flying, singing their hits Spring Memories and Rooftop.
Back to the bops! Momoland performed onstage their newest song I'm So Hot and the Filipino favorite, Bboom Bboom:
Trot singer and entertainer Hong Jin Young went up next with her lively songs Love Battery and Love Tonight.
Nation's girl group Twice danced the night away with their hits Fancy, Yes or Yes and Dance the Night Away:
Closing the show is BTS with their global and record-breaking songs Boy with Luv, DNA and IDOL. They also sneaked in the fan favorite Make It Right from their latest album!
With fireworks in the air and newly discovered songs stuck in their heads, they left the Gwangju World Cup Stadium with bliss.
Thank you KTO for the one of a kind experience.