LOOK: Barbie Hsu and Dylan Wang shares their support for Jerry Yan and Shen Yue's drama!
The OG Shancai is jealous!
In line with Jerry Yan and Shen Yue's upcoming drama, Count Your Lucky Stars, Barbie Hsu revealed her inner Shancai and teased Jerry! You can see it in her Weibo post: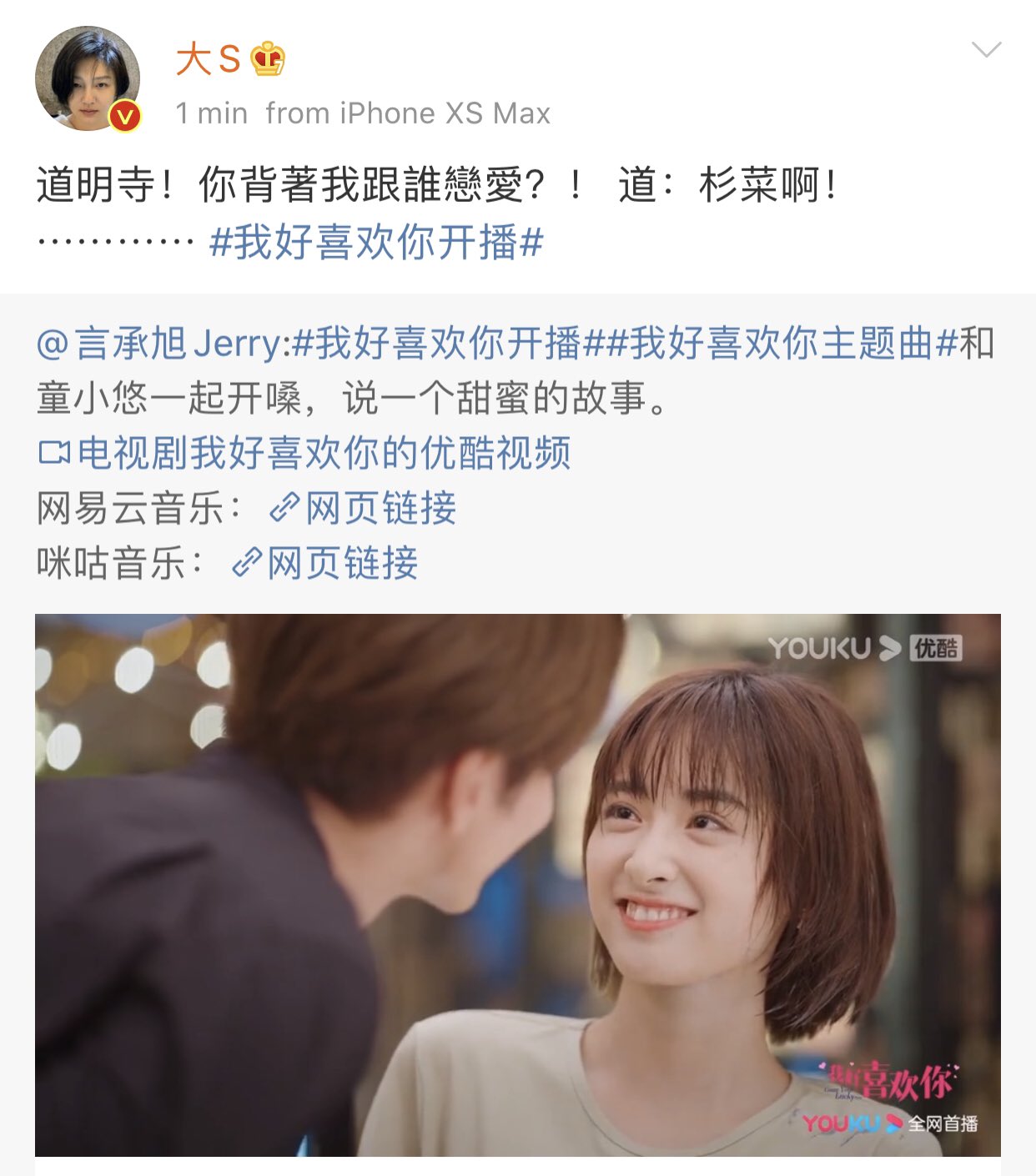 In Barbie's post, it translates to the following:
"@Jerry, Dao Ming Si! Who are you dating behind my back?! Dao, It's Shancai!"
Jerry Yan teased his original female lead by replying:
"Shancai, don't tell me, you are jealous?"
Their small interaction takes us back in time when the two starred in Meteor Garden years back. Wherein Barbie Hsu gave birth to the role of Shancai, and Jerry Yan for Dao Ming Si. Their strong chemistry sealed their status as the ones who pioneered the rise of Asian dramas in the Philippines.
Years after the success of the first Meteor Garden, it got a remake starring Dylan Wang as Dao Ming Si and Shen Yue as the new Shancai.
To support his Shancai, Dylan Wang also uploaded a post on his Weibo!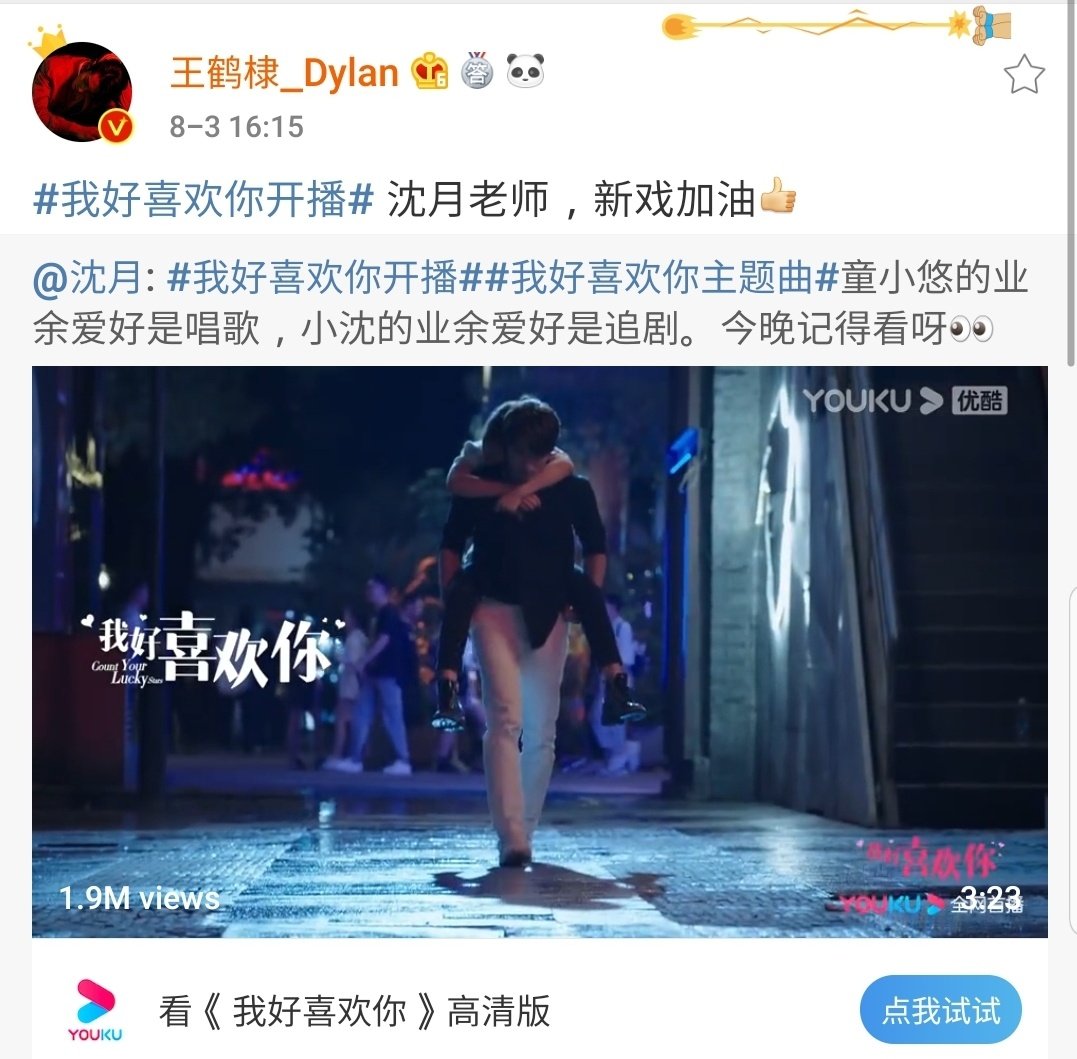 His post translate to, "Teacher Shen Yue, all the best on your new show."
There are posts circulating that Shen Yue also replied to Dylan's post, with "Thank you, Xiao Wang."
The interactions from the past and newest Meteor Garden leads made us feel the kiligs once again! It feels so nice how they support each other through the years!
Jerry Yan and Shen Yue's upcoming drama is set to premiere this August.
Jiayou, Jerry and Shen!