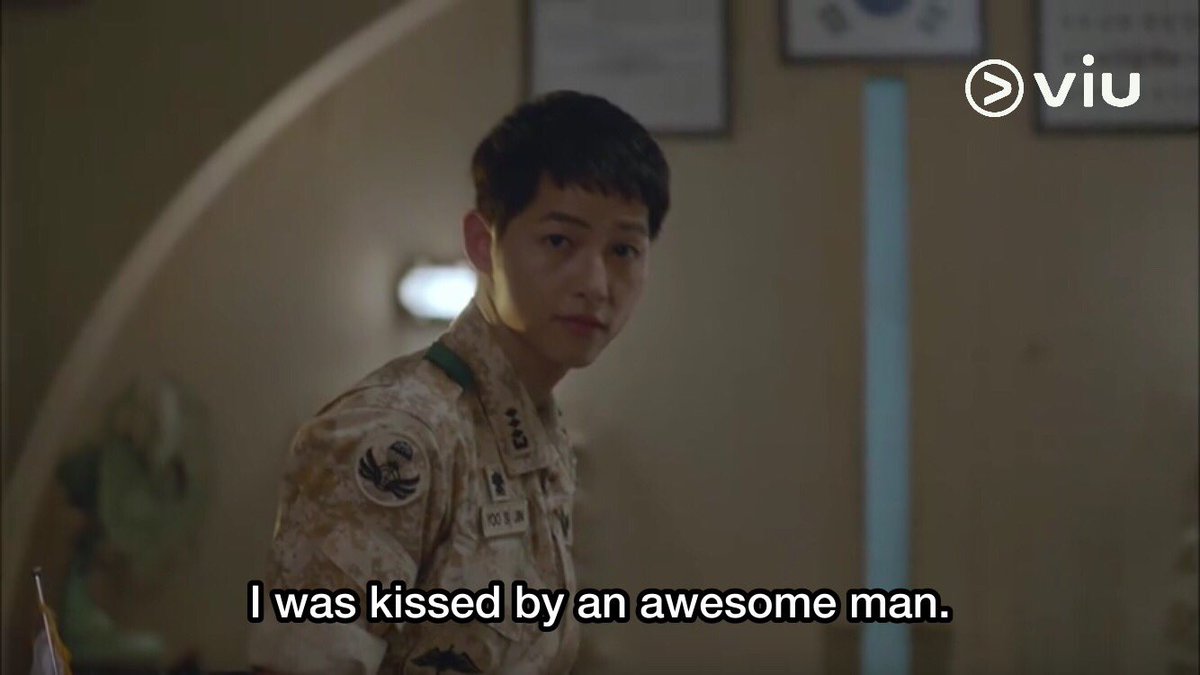 All of us have our own bias scenes in every kdrama. Either it's a sad or a happy scene, we can't help but to rewatch it all over again. Halos makabisado na nga natin yung lines nila. Kaya eto na nga bes, I listed 12 memorable scenes from the kdramas the we surely miss!
Let's relive out feels once again…
1. Fight For My Way (Episode 9).  Yung nilapitan ni Go Dong Man si Choi Aera after he won the fight. This scene made me screamed so hard. Tapos cliffhanger pa yang episode na yan, kaya naman hinintay ko talaga yung kasunod na episode nyan with full excitement. Go Dong Man, bakit ka naman ganyan, jusko, maawa ka sa feels ko!
2. Weightlifting Fairy Kim Bok Joo (Episode 12). Sampung mga daliri nawala ang lima, hinanap ko, hinanap ko, hawak mo pala. Okay! Sinong hindi kikiligin sa scene na ito? Jusko yung mga tinginan na ganyan. Mga galawan mo Joonhyung jusko. #NamLee
3. Goblin (Episode 15). Not a happy scene pero a super satisfying one. Napahagulgol din ako sa iyak when I watched this. Tipong yung iyak ko sumasabay sa background song ng moment na ito, feeling ko tuloy  nasa korean drama din ako, jusko bes! Yung sigaw ko nung biglang sumulpot si Kim Shin mygad!
4. W- Two Worlds (Episode 7). Pang apat talaga ito kasi alam mo na bes. Explain ko pa ba? Hahahaha. This scene validated "Higop King" kasi almost every episode ng kdrama na ito may kissing scene. But heeeey we did not complain naman hehehe.  Pero seryoso si Kuyang Police talaga is my visual respresentation when I watched this particular scene. May pagbuhat na naganap bes jusko!
5. Love In The Moonlight (Episode 10).  A simple scene pero eto yung unang moment nila na as a man and a woman. Kaya super nakakakilig yung mga pag tawag tawag nya ng name ni Raon.
6. Chicago Typewriter (Episode 9). I am very shookt when I watched this scene. Napalaban si Yoo Ah In hahaha. Pero kissing scene aside, I loved this scene because this showed that Ah In's character really has feelings for the female lead.
7. She Was Pretty (Episode 4).  Halos ilang beses kong ni-replay itong episode na ito because the feels bes, the feels! The way he said "pretty" while looking at the lead. Matindi ang #SecondLeadSyndrome ko sa kdrama na ito. I mean TEN is the man! Though, I love Seo Joon's character too. iba kasi talaga yung hatak ng character ni Siwon. Jackson!! 
8.  Secret Garden (Episode 10).  The legendary foam kiss. No explanation needed!
9. Strong Woman Do Bong Soon (Episode 15). Park Hyunsik and Park Bo Young's cuteness made this particular scene very memorable. Look at them being so adorable and sweet at the same time. Wala na dalang dala na tayo sa kilig face ni Min Min! 
10.  Descendants Of The Sun (Episode 9). YUNG SONG SONG FEELS ko teka lang. This scene is a legend. Yung mga tinginan ni Big Boss totoong totoo talaga eh. I mean this scene validated Dr. Kang's feeling for Big Boss. Such an epic confession.
11. Master's Sun (Episode 13).  Naalala ko wala pa itong eng sub nung pinanood ko pero dalang dala ako nung iyak ni Gong Hyo Jin. This was such a heartbreaking scene.
12.  Boys Over Flowers (Episode 14). Again, this is one of the scene na binabalik balikan ko kapag pinapanood ko ito ulit. I don't know pero this makes me sad everytime. Ang bigat ng scene na 'to for me.
There are a lot more scenes to follow but these scenes made me love kdrama more…
---
---