South Korean boy group Golden Child released their 5th mini Album titled Yes and the music video of the title track, Burn It on January 25.
Burn It is a reggaetón style of music with intense guitar rhythm, whistling sounds, and with an emotional vibes and melody that can catch the viewers and listeners' attention.
The almost 7-minute long music video shows clips in a zombie apocalypse setting wherein the members try to survive and help one another.
There are also scenes of the members seen dancing gracefully with their fierce and charismatic look showing off their visuals.
Watch the music video below:
The fans expected a movie version of this song just like their song, It's U released on 2018 under their 2nd Mini Album Miracle with a movie version titled Golden Movie.
However, Golden Child dropped on January 23 a webtoon version with the same title of the song containing the full story of what's in the music video.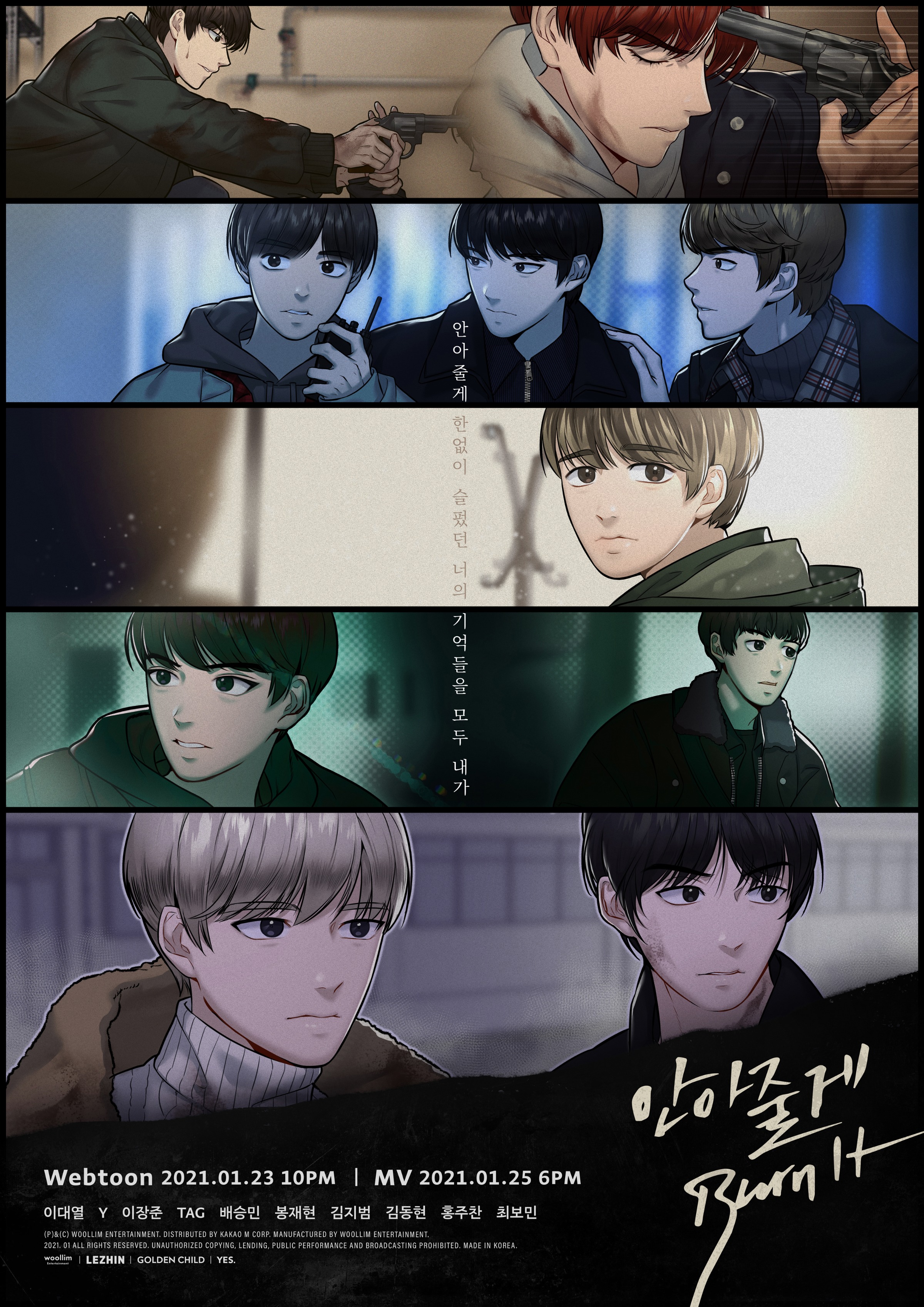 It is currently ongoing and new episodes will be released every Saturday at 10pm KST on Lezhin Comic App for free.
From the released of their concept photos in an elegant suit, movie-like music video teaser, and now in a webtoon, Golden Child is really something on this comeback!
Let us support Golden Child by watching and listening to Burn It and also reading the webtoon!