[ICYMI] Jang Keun Suk will hold an online fanmeeting!
Actor Jang Keun Suk known as the "Asia Prince" will be meeting his fans via an online fanmeeting this June 28.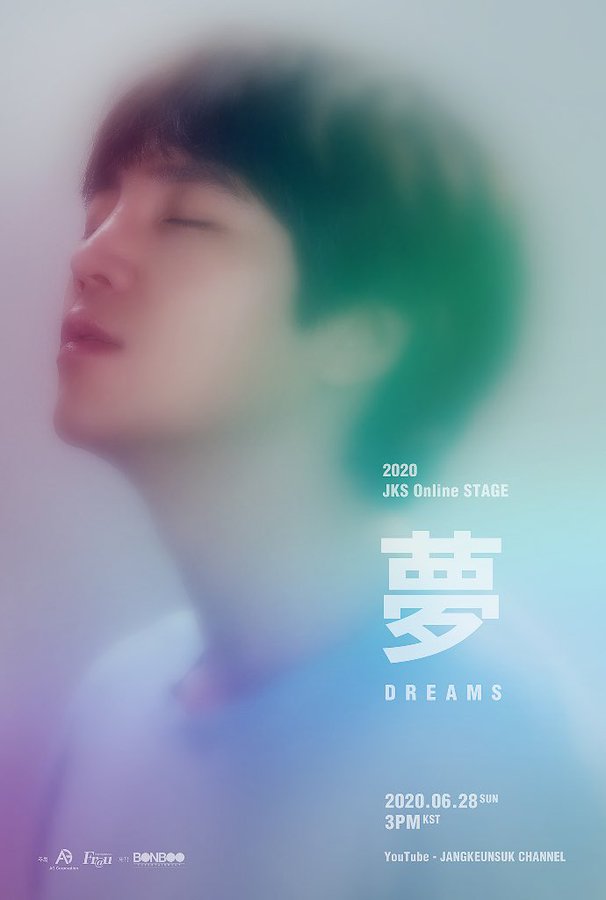 Jang Keun Suk will hold "2020 JKS Online STAGE "夢"[Dreams]" on YouTube at 3PM KST on the 28th. It will be his first official fanmeeting after his discharge.
Moreover, the fanmeeting will be a very special event as it will also serve as his comeback after two years.
Originally, Jang Keun Suk wanted to have a face-to-face fanmeeting but since it's not possible due to the pandemic he decided to hold an live broadcast online.
At the fan meeting, Jang Keun Suk will sing his own songs released in Korean and Japanese, and spend a meaningful time talking with fans in real time.
Meanwhile, Jang Keun Suk starred in many dramas including "Love Rain" (2012), "Beautiful Man" (2013), "Jackpot" (2016) and "Switch" (2018).
Subscribe to Jang Keun Suk's YouTube Channel:
Source (.)